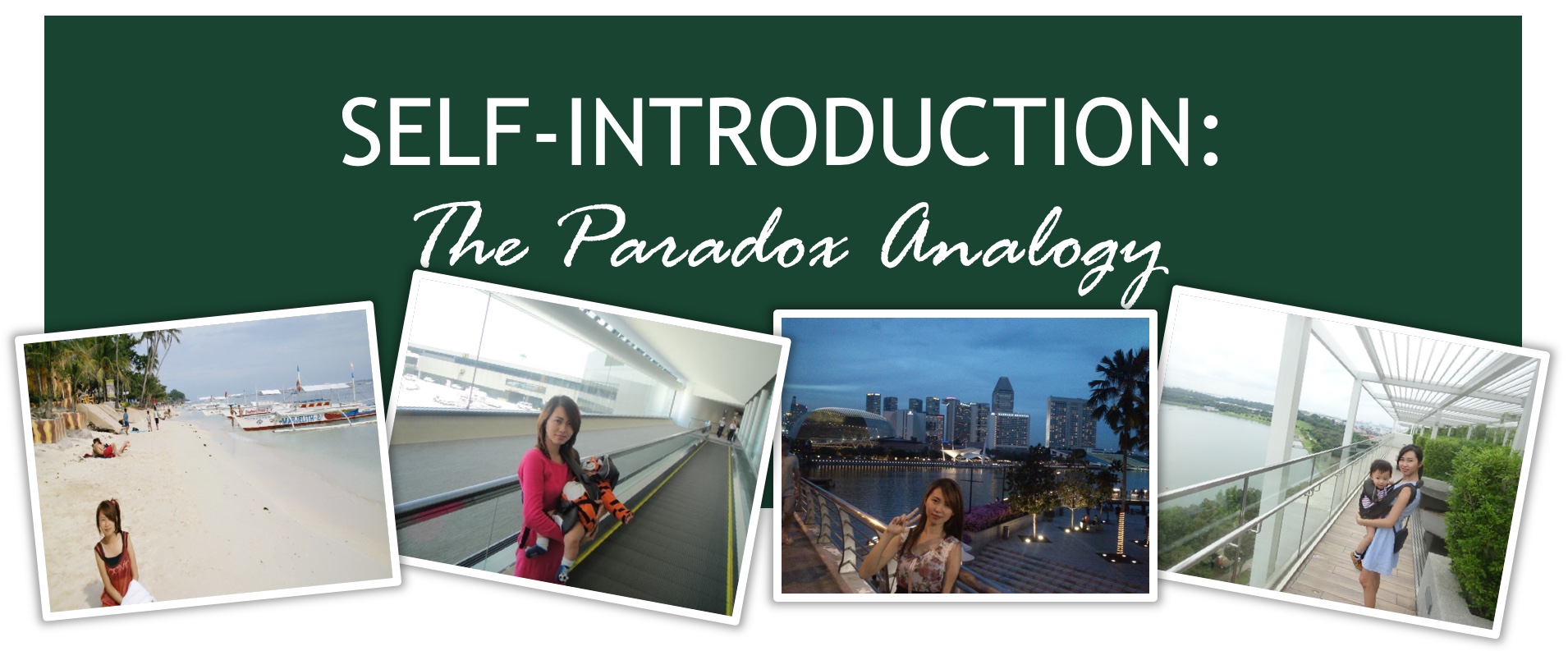 SELF-INTRODUCTION: THE PARADOX ANALOGY
Introductions have always been a social protocol when joining a particular group. It is an act where people share details about their life; some of which are congruous while some contradictory. This might sound crazy but it's true. And that's why life in itself is a paradox.
Paradox a priori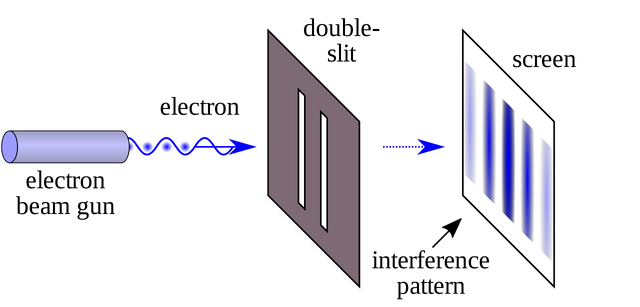 An illustration of the "double-slit experiment" in physics.
At the beginning of the 19th century, an English polymath named Thomas Young performed a simple double-slit experiment to demonstrate the validity of the wave theory of light, challenging Newton's idea that light is made up of particles. The experiment in which a wave is split into two separate waves by a double-slit later combine into a single wave. Changes in the path lengths of both waves result in a phase shift, creating an interference pattern. This became known as the "double-slit experiment" paradox.
Reasonably, you might be wondering about the connection between this scientific breakthrough and my life. Well for one thing, my life is a paradox. Moreover, my postpartum hormonal imbalance became the threshold for the development of this bizarre interest about astrophysics, quantum mechanics, and anything that's ominously geeky.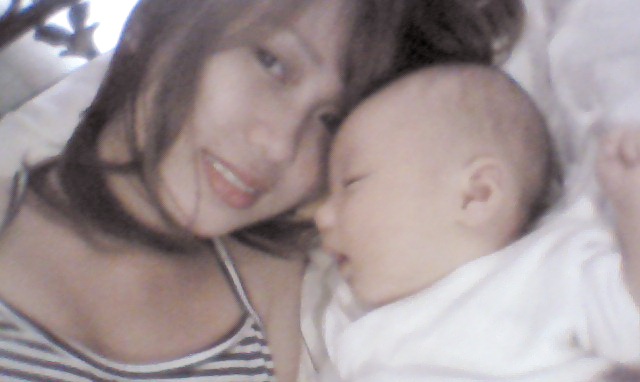 Taken after giving birth to my first born.
The Middle Child Syndrome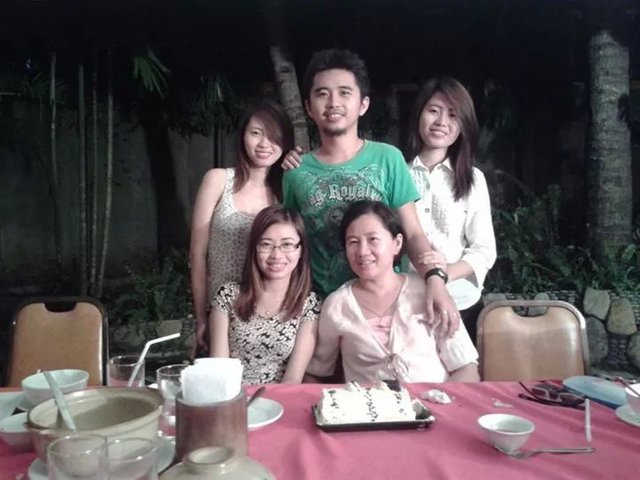 (Fun Fact: I share the same birth year with my younger sister. People think we're twins but we aren't!) I have 3 siblings; two of which are female and a male. I am the third and being the middle child, I actually savored the lack of attention I was getting. I wasn't afraid to go out of my comfort zone and enjoyed exploring things that cognitively stimulate me. The bad thing though is that I easily get bored and move from one interest to another. I became the Jack of all trades, but a master of none.
The Hireling Corollary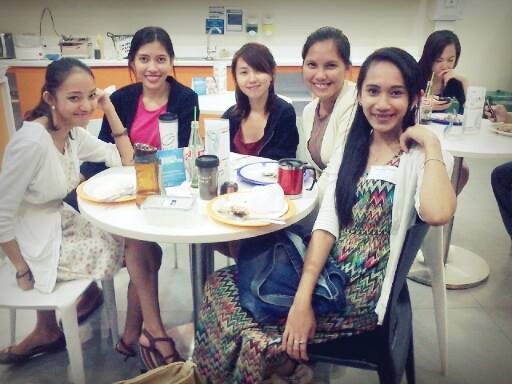 At the age of 18, I gave up my studies and preferred to work. Utterly convinced that I can learn a lot from the work setting, I worked at several BPO industries like Sykes, Convergys, and Aegis for almost 2 years. The sociocultural uniqueness of the occupation with influences mainly from the Westerners was a completely disparate culture from Filipinos. It then created a seemingly double-slit enigma in my life. I used to consider this period as the paramount of my career, until my mom forced me to stop working and reenroll myself back to the university.
Tittivational Tutelage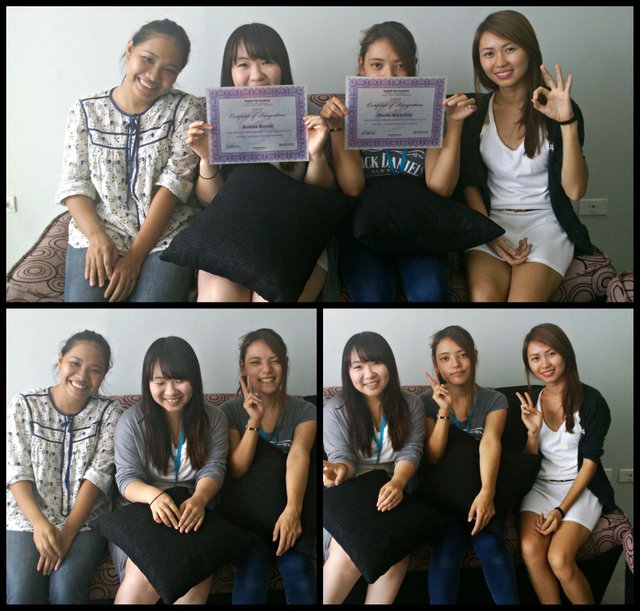 From Left: Teacher Evita, Satoko, Moeko, and I
The listlessness of the collegiate milieu made me yearn for work, so I opted to work for a part-time job as an ESL Instructor to satiate my fixation for working. Teaching Chinese and Japanese students required certain teaching styles. Ergo, Participative and Pacesetting management styles were of high congruity. As students were cross-culturally diverse, it intensified the paradoxical nature of my life. Though belonging in the same continent, it is interesting to know how China, Japan, and Philippines each have subtle distinctions of ratiocination and personalities.
Proffering the Impasse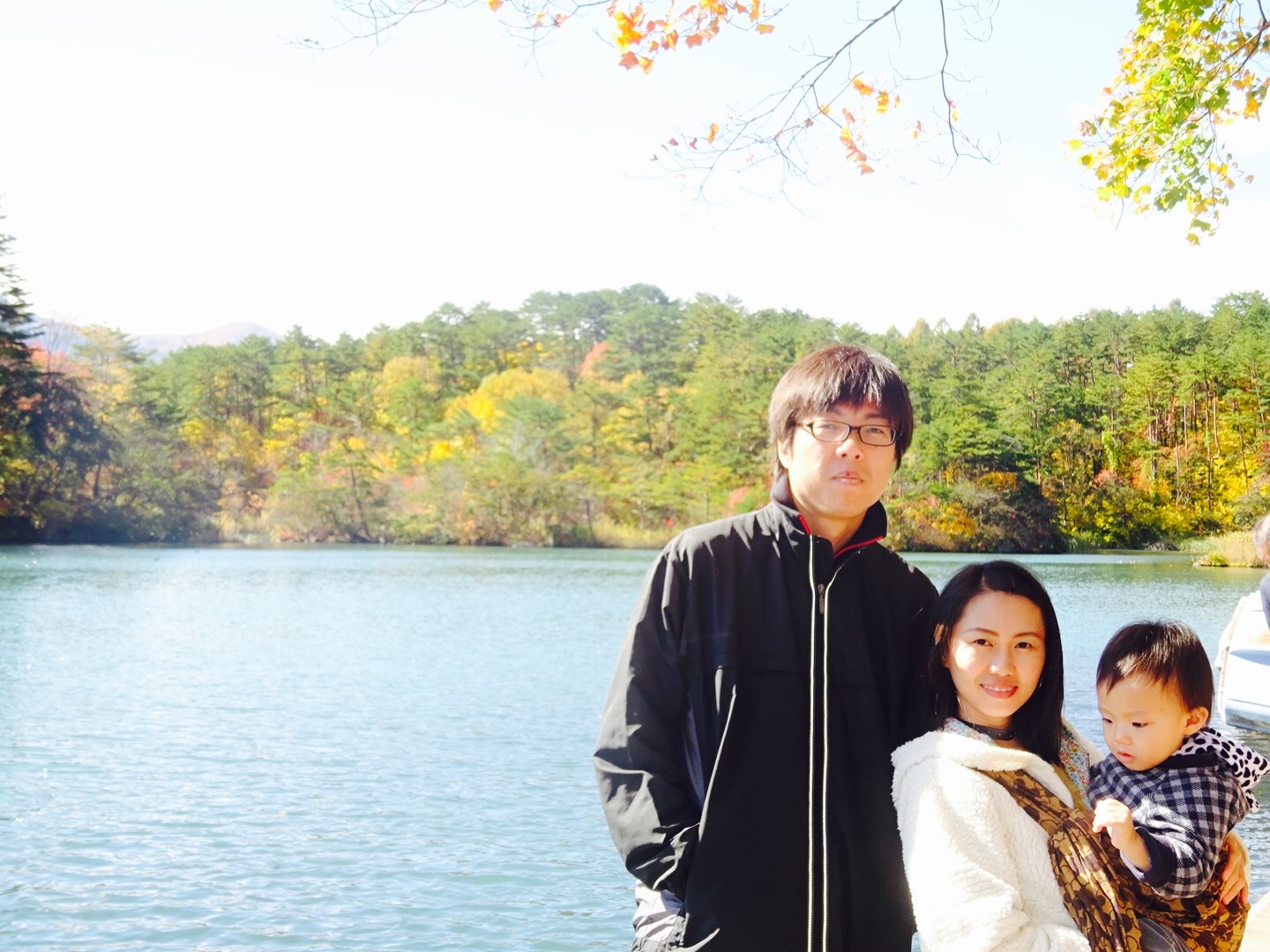 Family photo at Lake Goshiki-numa
Having been married to a man of Japanese nationality and moving in Japan heightened my character revamp astronomically. As discussed earlier in the experiment where a "phase shift" occurs, this was the period where my life was in complete retrograde. The earliest part of the experiment where separate waves appeared after passing through the double-slit both represented my native culture and the foreign cultures of my husband & my previous employments from which I was expected to embrace, thus resulting to an interference pattern. Now I have become a concoction of cultures, whose strong qualities of each culture have been molded into my character. I reckon to be a better version of myself now compared to who I was before and I think that's what matters.