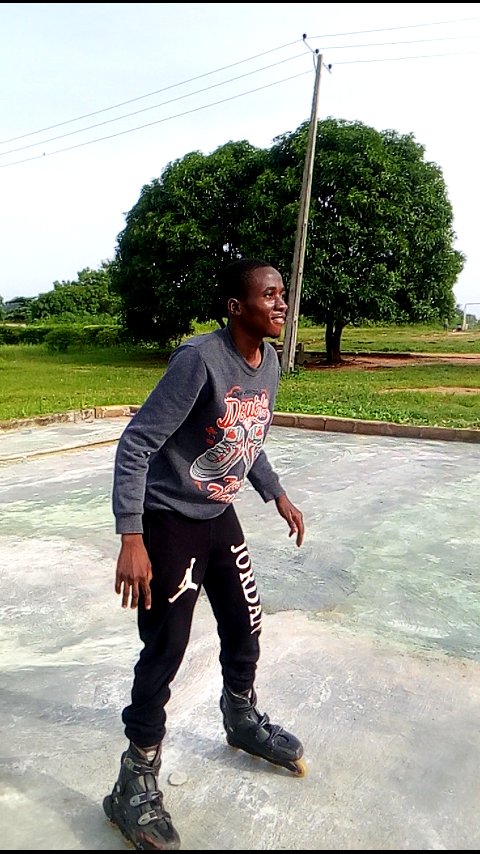 I started learning skating four months ago but I stopped owing to injuries I got during the process, I remembered I broke my wrist and some few scratches on my body, so I was discouraged and made up my mind to stop.
After some time of which I was totally free of injuries, I met this funky guy skating awesomely, his name is Daniel.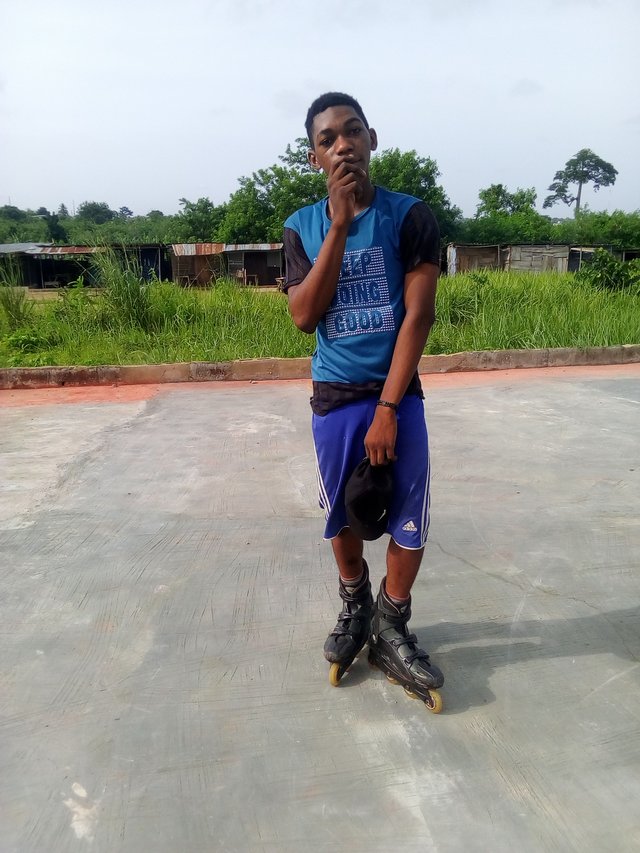 So I fell in love with skating again and I asked him if he could assist me on this, So He said "yes". I was happy on one side that has got someone who his gonna teach me but on the other side, I was scared of injuries. So we fixed a date to start the training.
From the moment I grabbed the shoe skate, I was already scared. He observed the fear in me and said " don't be scared and be free" after he said so, I was a bit confident, the grabbed my hand to stand on my own which I did. I was surprised I'm able to stand with little support. Gradually, I started skating which was injury free.
Now I can skate, maybe not perfect but with time I gonna perfect myself. So what I learned aside this training was that fear is an enemy we must do away with, and as well be determined, confident and don't give up.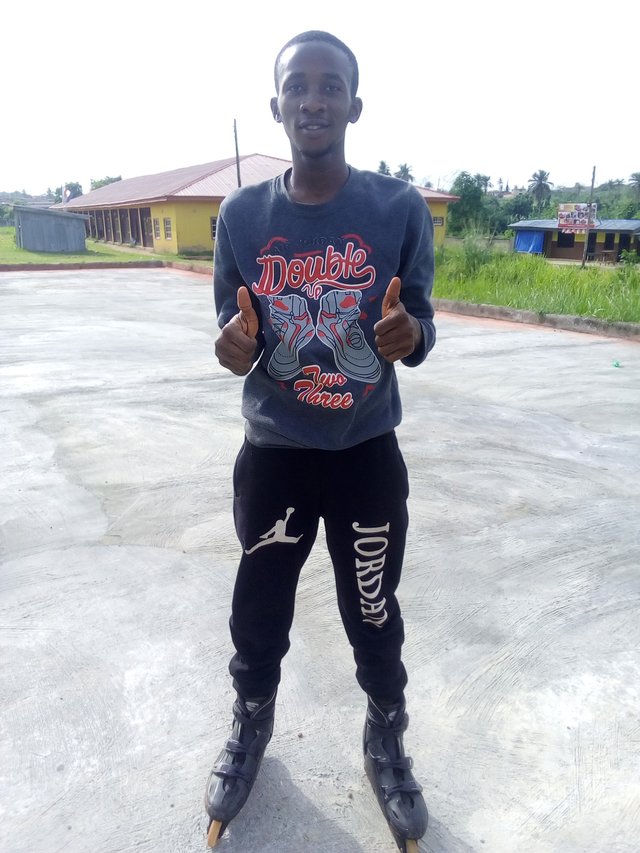 My special thanks go to the guy Daniel who thought me how to achieve my goal, Steemit for providing me this medium to share my experience and my fellow steemians....
All images in this post are shot with Samsung phone