Introductions are in Order
So, a little birdy told me that I should create an intro post. Did I say tell? I meant to say a little birdy has been nagging me. But I hadn't done it yet because I wasn't sure how I wanted to use the platform.
I still don't know. I think I just want to read and comment for now. Maybe ruffle some feathers. Not a whole lot going on in my life that feels like social network material.
Oh, here we go, this is post worthy! Here's my steemit.com browsing setup. Look familiar @not-a-bird? I saw your comments to @fknmayhem, you know you want one.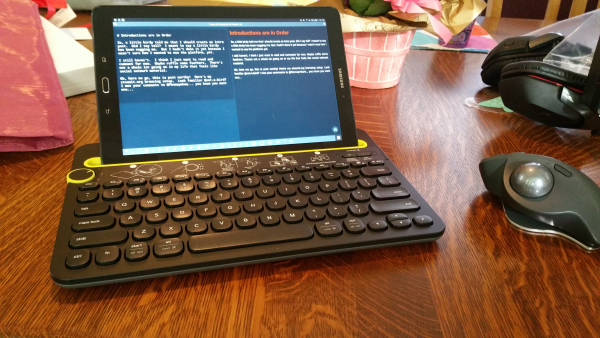 And typing on it isn't bad. Except it sometimes toggles the keyboard input selection when I type fast and switches to Japanese.
Anyway, going back to lurking and reading fiction.
Cheers.