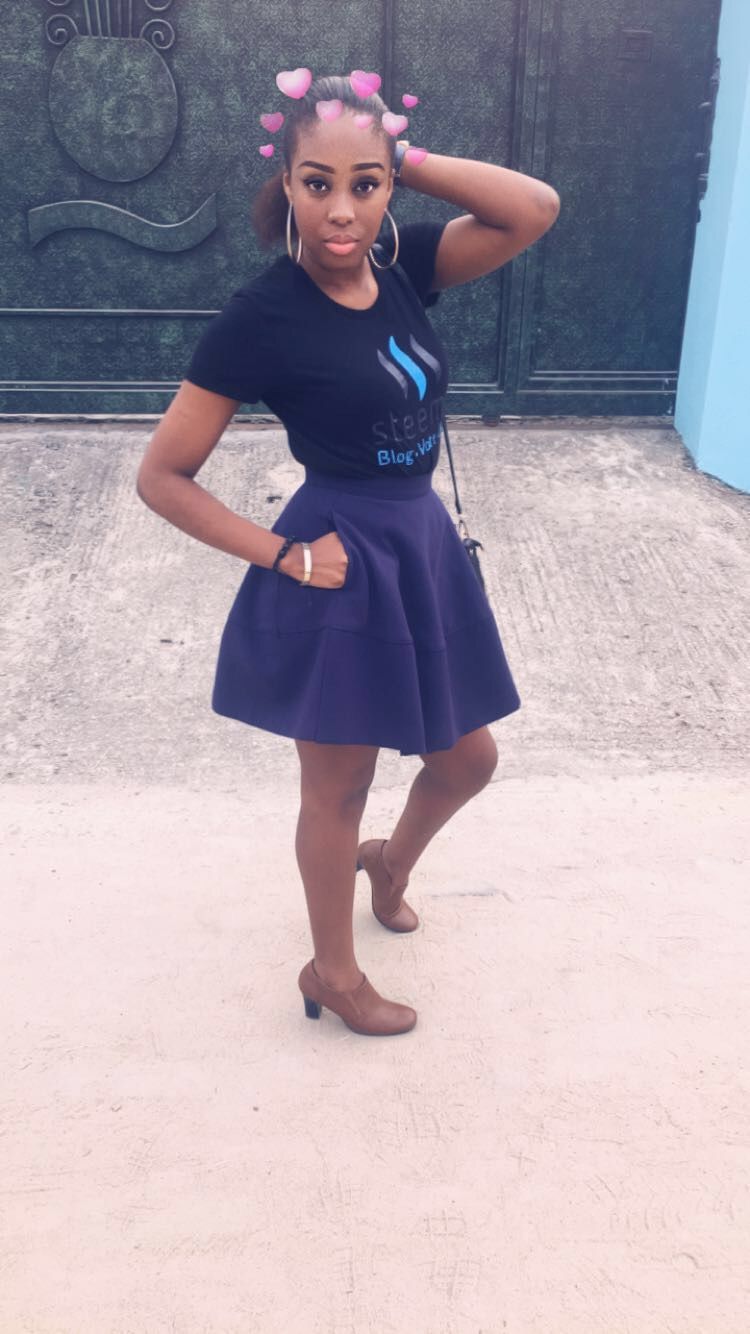 Yo Peeeeeople!!! This girl right here is about to step up your steemit experience!!! How do you like that?
Y'all don't even know how much I had been waiting on this one. Been waiting on my password like "Bangdaderen"!!! Lol.. Let me tell you a bit about that before I talk briefly about me.
I must really commend the entire Steemit creative and technical team! Y'all went to school! You learned this job well! You didn't come to play! Here's why:
So I heard about Steemit from my bruv @jerryboy4luv and when He told me about it at first, He didn't do so seeking my opinion. He just called me and said go on this website, follow the instructions to register, wait for your password, and we'll talk about the rest later. And I was like " What? Why? Just like that?" And he was like "err... do you want to make money or not?" And I was like "yo, what was the address again?" And then I did as instructed.
Then my password was sent later on (and this is the focus of my story) but I didn't do anything with it just yet because I had a rollercoaster of events that took my mind away from Steemit till my brother returned home for the holiday. When he did, he asked if I had registered and I affirmed so, then He began explaining to me what this entire idea was all about. I IMMEDIATELY FELL IN LOVE! I couldn't wait to begin, that's because one of the many things I love to do is WRITE, GIST, INSPIRE, EDUCATE, ENCOURAGE, EMPOWER, etc and then I'm finding that I can do all that with the possibility of earning some money while growing an interactive network and community, why wouldn't I jump at it? I WAS IN ALREADY!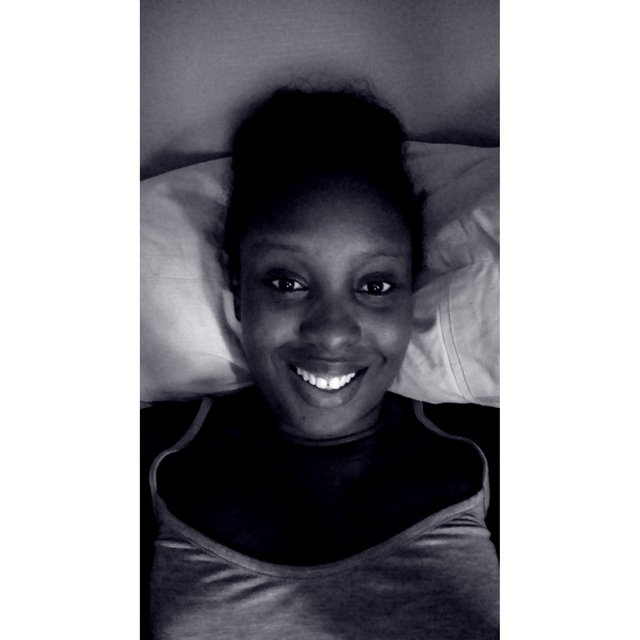 Now here's my drift. It was now time for me to enter my generated password as provided to me on my mail to complete the registration process. I got a strict instruction from my brother to literally write out the password in a notepad or somewhere safe that I could always get to when I needed it. I also read the warning on the mail that Steemit doesn't recover passwords and all that. Yet, the lazy part of me didn't let me shine as I copied the password to my clipboard and pasted it on my note app, and even went ahead to lock it with a password feeling really cool, really smart, and secured ("they said keep it safe, ain't it?" I thought to myself).
I thought to screen grab it too, but I thought also that having copied it somewhere, I was good to go. But little did I know how wrong I was!
When it was time for me to enter my password into the password box, of course y'all know what I did - the usual - paste it!
To my amazement, I was told that the password was wrong. Tried again, and got the same response. So I split my screen and typed the password one by one, following the order, and BOOM! I GOT IN!!! Did I feel so proud of myself? O I so did! "Smart", I think, was the word for the moment! Lol.. If only I knew what was coming.
Upon entering the password, I lost access to that page on my mail box and when I was to reenter it again, I went back to copy the password I saved to my note app, and got an error response like the first time. This time around, I wasn't understanding! So smart me, I thought to paste what I copied on my note app and a different set of letters and numbers showed, and having typed the password one after the other to gain access the first time, I could tell that this line of letters and numbers weren't what I had written into the password box.
Then it began to dawn on me gradually that I might have lost access to that account! I began to get very uncomfortable. I pasted the password again and another series of letters and numbers showed, it was then I realized that for every time I pasted it, a new series of letters and numbers would show, which had nothing to do with the original password! That was when I wailed!!! I was so pained as there was nothing I could do again. I couldn't even face my brother to give him the gist! It was so embarrassing! I mean, I could have simply followed the instruction and saved myself the stress, but No! I thought I knew better! What a lesson that was for me, and it wasn't just for Steemit but also for life!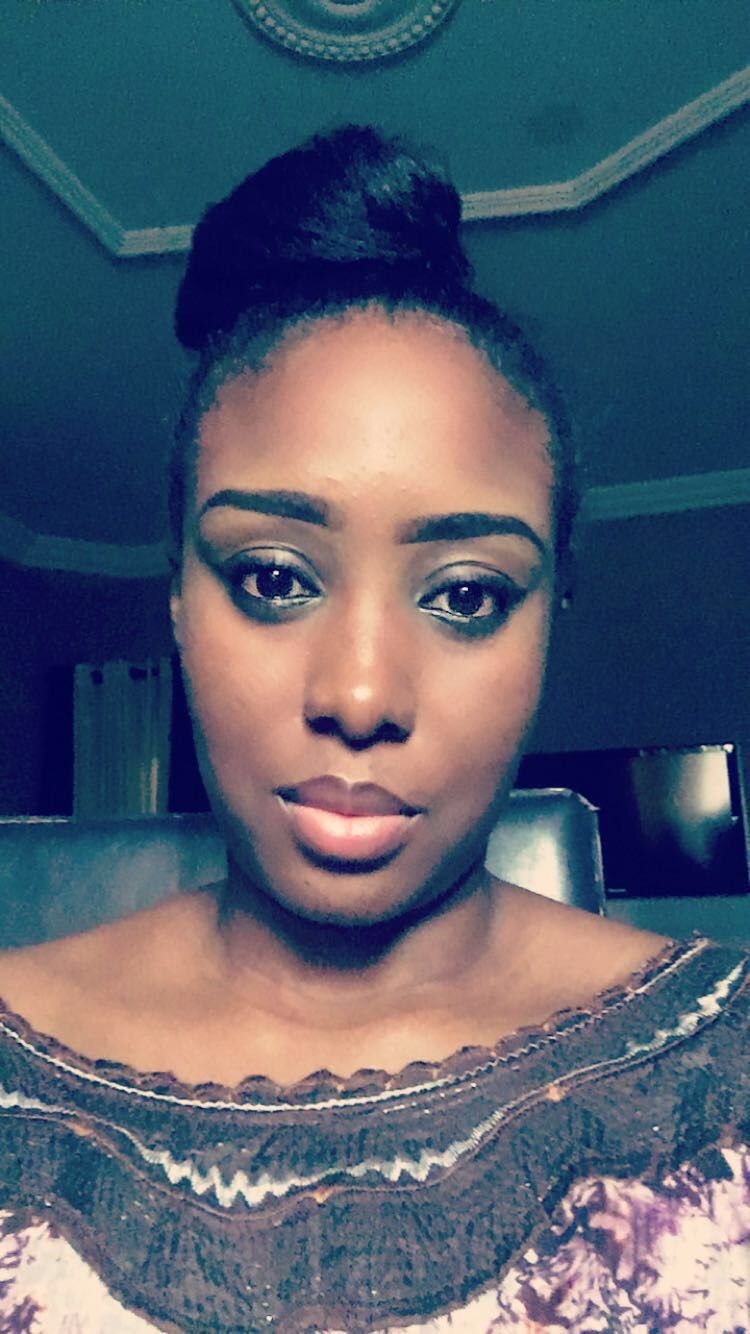 It is important to follow instructions, and not think you know better! Anyway, the story goes on.
Moving forward, I couldn't grieve for long, I needed to report here for duty! So I got on registering another account immediately! And I was notified that my account will be verified and my password would be sent in soon. So I began to wait. This was on Wednesday.
During the weekend, my brother and I had a little get together with old friends who have turned family and are already on the "Steemit motion"!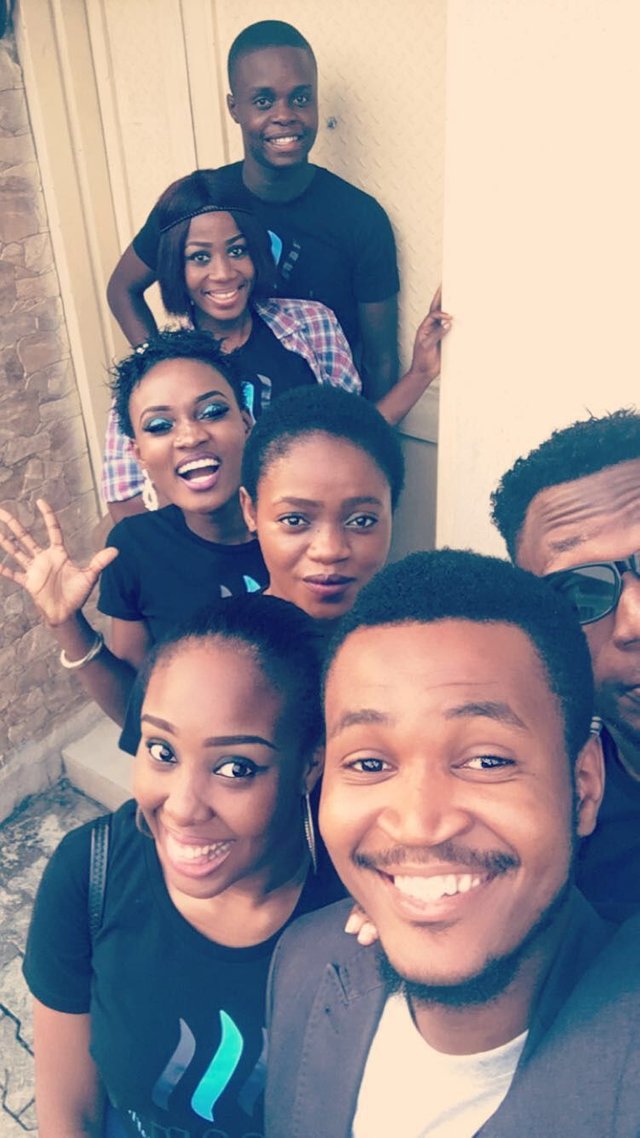 We had a fun-fabulous time, and part of it was spent learning about Steemit and promoting the society with a mini-street storm as you will see from the pictures on this post.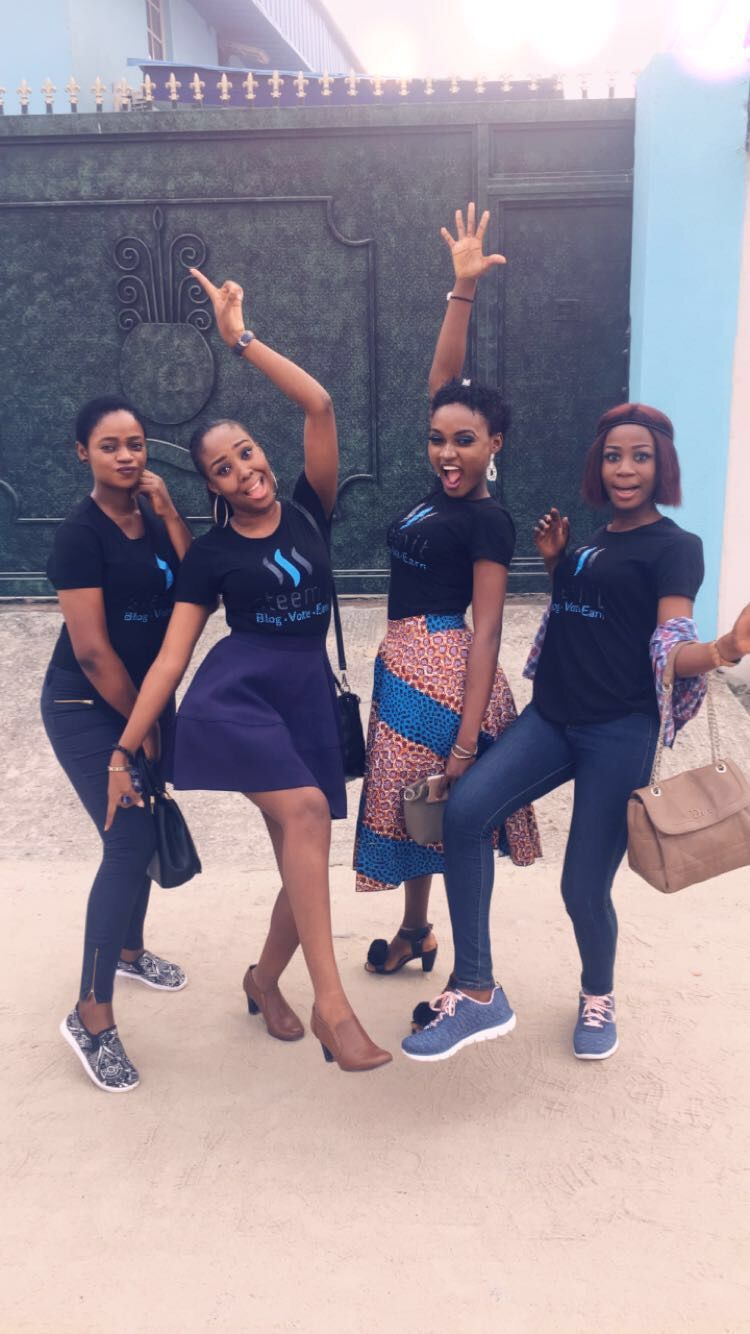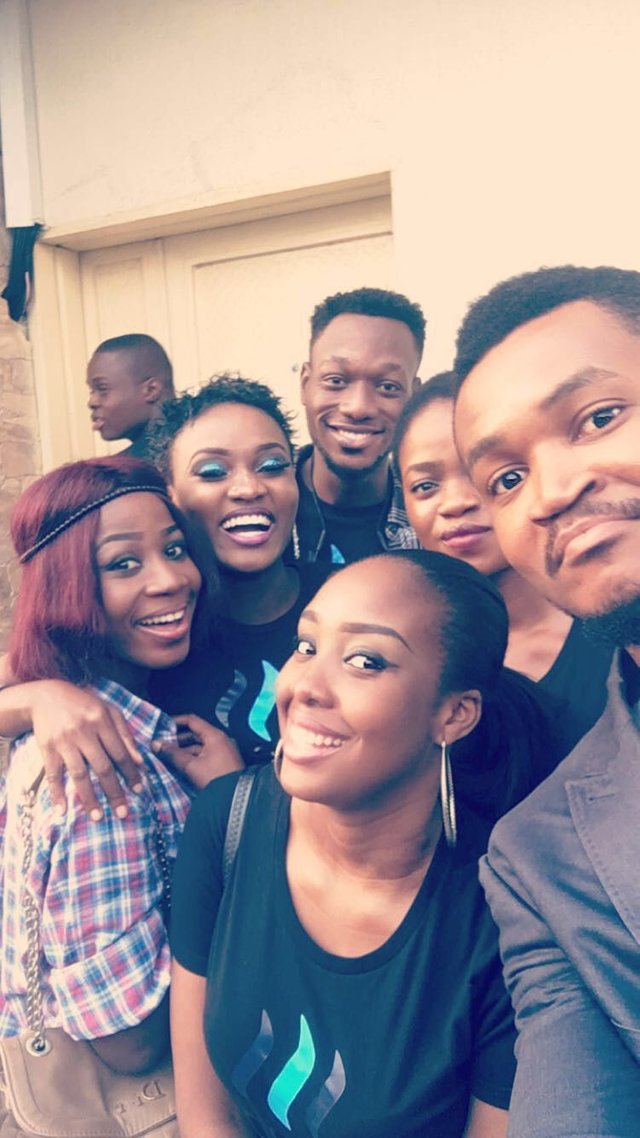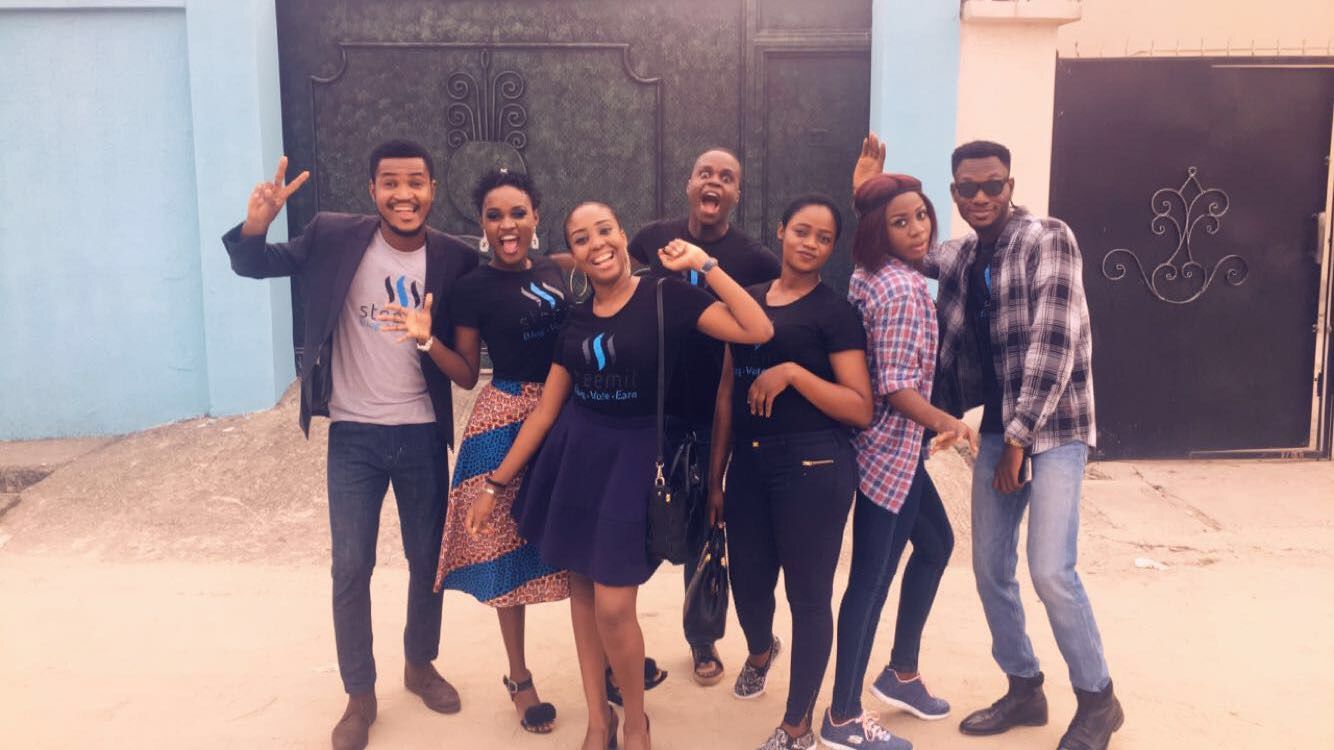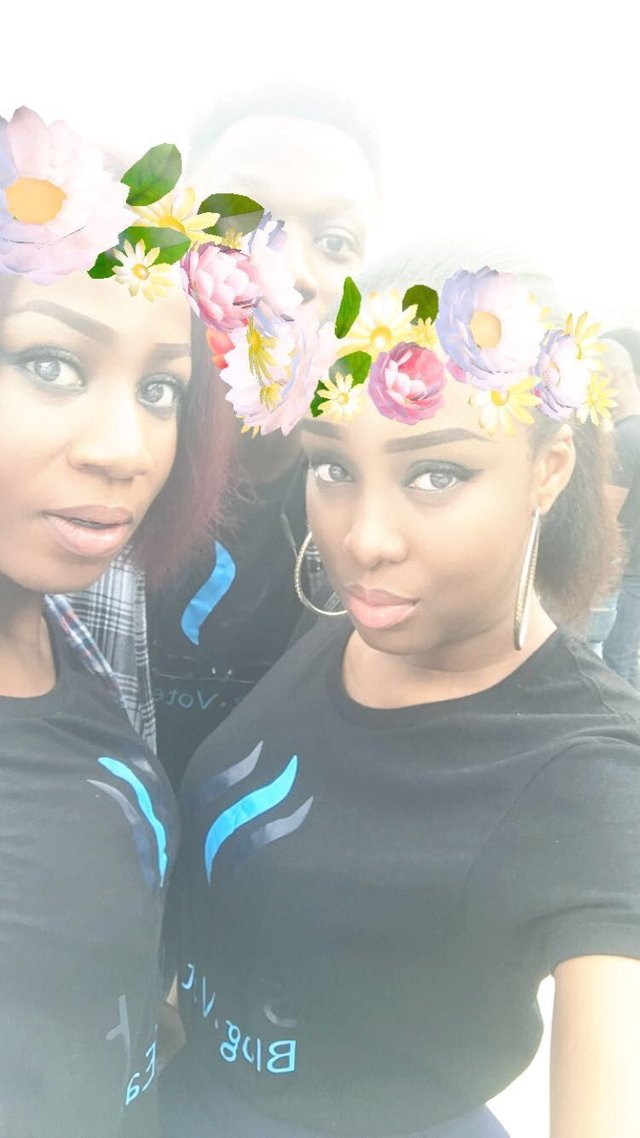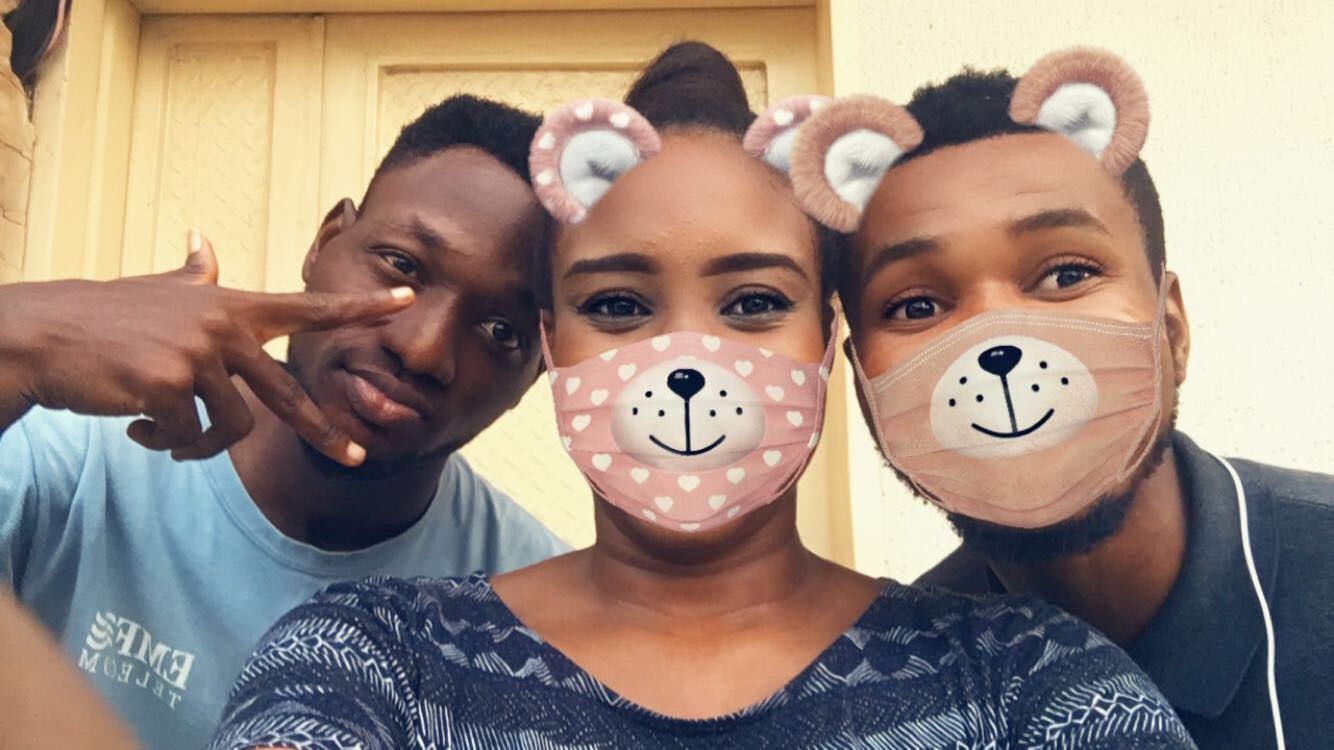 I really couldn't wait to start my sharings here, especially when I witnessed first-hand the magic that happened with our friend's first post.
One of our friends @oyinoza began her journey on Sunday, and to our greatest surprise, her first post hit about 18-19 SBD!
WHAT??? Like WHAT???
Boy! I was so pumped! So inspired! I was on my toes waiting for my password. I already had enough gists to share and I was beginning to get impatient.
It was almost a week since I registered and began waiting for my password. I started questioning my brother on why it was taking too long. He was surprised that I hadn't received it yet, but asked that I be a little patient that I'll get it soon.
While talking, I just thought to check my mail box again, just in case there was a chance that I had missed it, and Lo and Behold, I DID MISS IT!!! My password was sent to me the next day after I registered! Can you just imagine? And there I was waiting! When I could have made my own first post as well and probably earned some good upvotes which I could smile to the bank with. Lol. Another lesson learned yet again.
Always learn to pay close attention! Look into the details!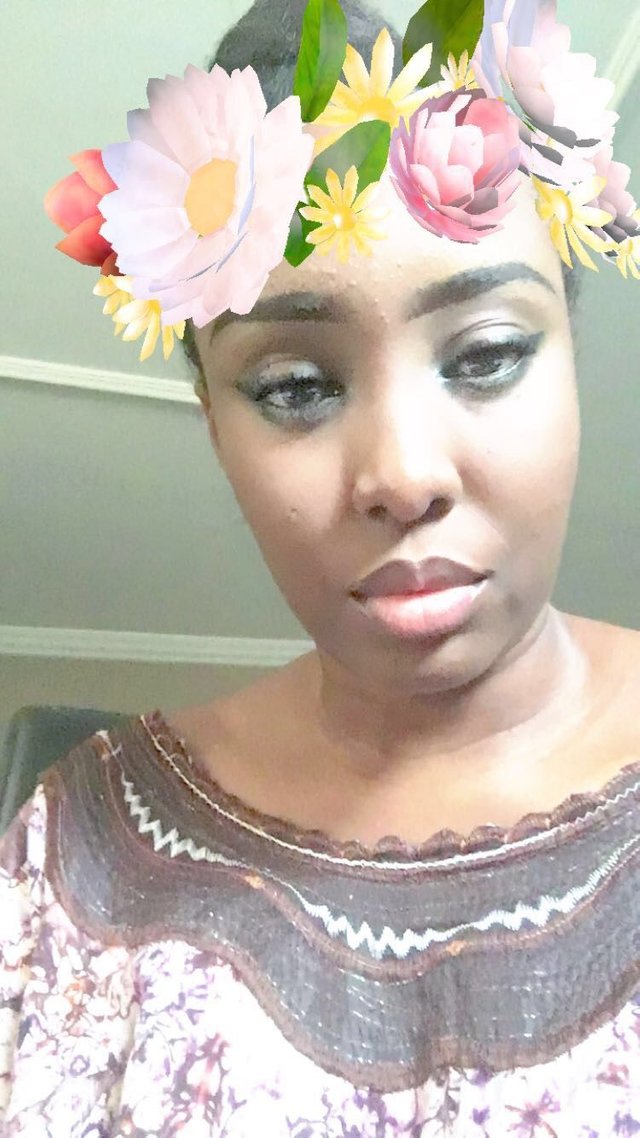 Anyway, once I got that password, I was so excited! I already knew what my first post would be like and that I would spend a good amount of time sharing this experience and commending The STEEMIT TECHNICAL TEAM!!!
You guys have the security of our account as priority and that means a lot! Thank you so much for your swift response in verifying our accounts, and thank you for your creative structure and strategy in ensuring that we experience safety with our accounts. And thank you so much for creating such a community and platform like this where people can interact, share, and be empowered! You are indeed an answer to the needs of many people.
I hope this can get to one or some of you. You Are Amazing! Thank You! And I hope this currency grows exponentially and more people join this movement with inspiring and transforming inventories.
O well, Straight to business! Who is this girl here anyway?
Pretty simple! I am Eunice Okoh, a very very happy person who loves to inspire her world unto positive change, happiness, fulfillment, and satisfaction. I love to write, interact with people especially creative minds, learn, make money, help people, and very importantly I Love To Laugh!!! More than anything!
I am also a business person, open to creating diverse streams of income. I do Business facilitations and branding strategy mostly! I market and broker business transactions in Agriculture, FX, Oil and Gas, and I'm looking to explore opportunities in Real estate. (Not been all rosy but I'm getting there).
I'm also interested in Fashion, Entertainment, and a little bit of IT.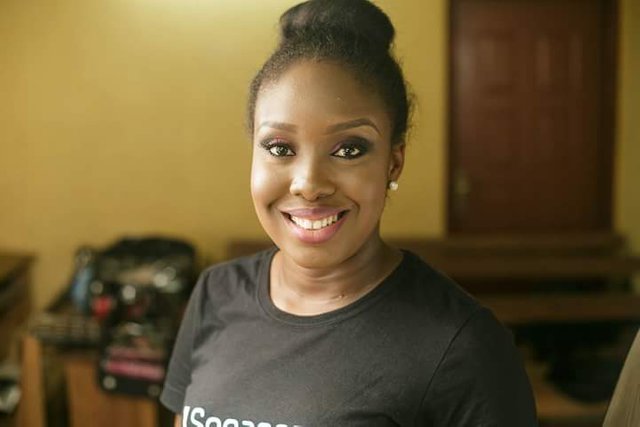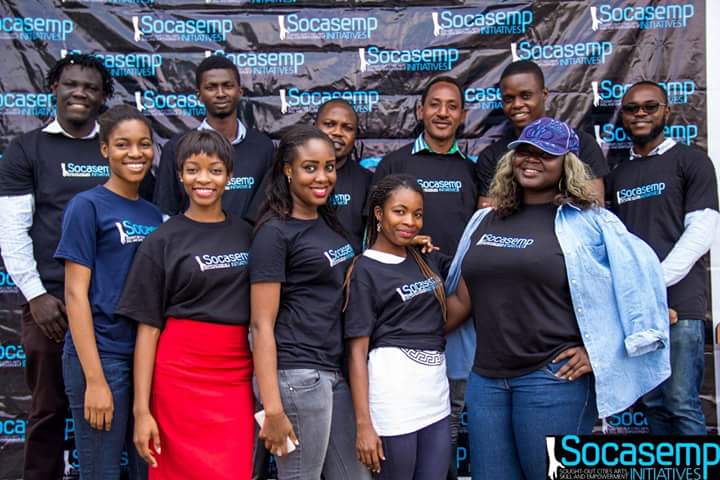 Very dear to me is my NGO called SOCASEMP INITIATIVE. SOCASEMP means Sought-Out Cities Arts, Skills, and Empowerment Initiative.
It is a vision that empowers less privileged youths and women by delivering to them skill acquisition, business and capacity development opportunities, in a bid to help them discover themselves, rise up to their full potentials, and create sustainable value for themselves and for the society.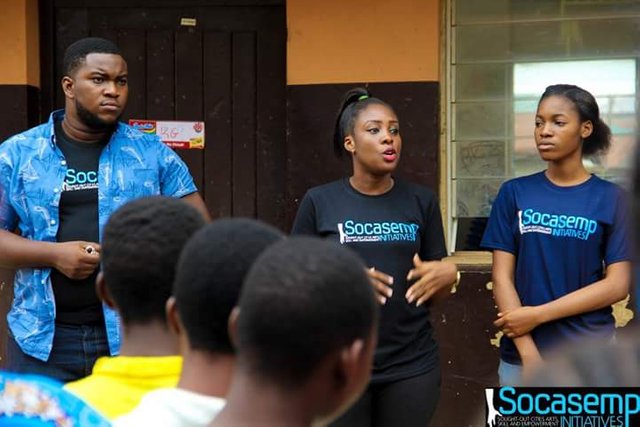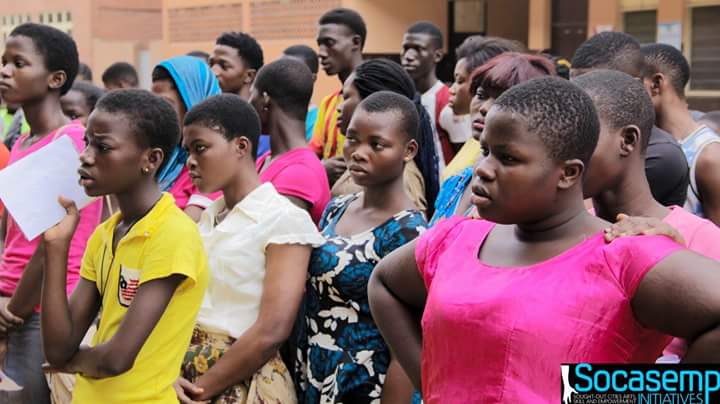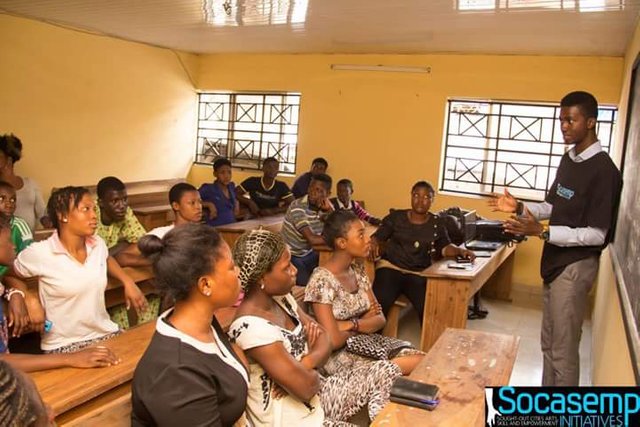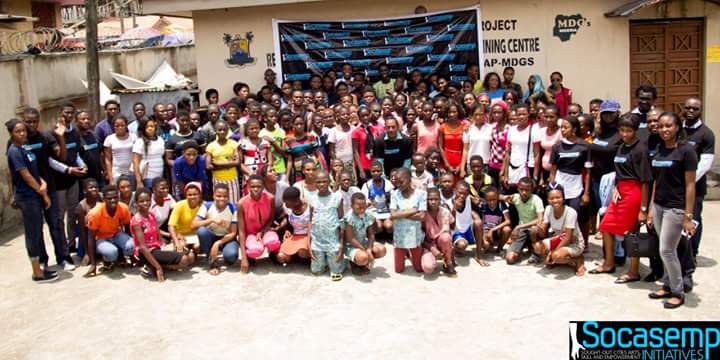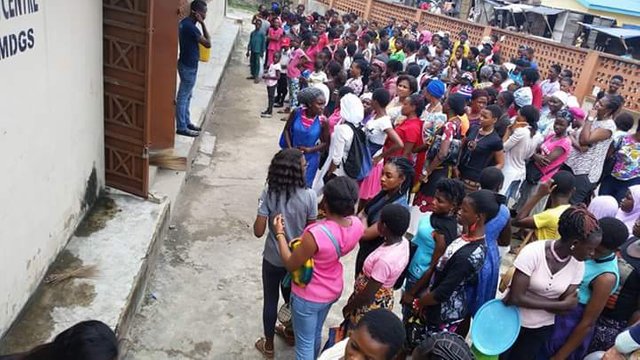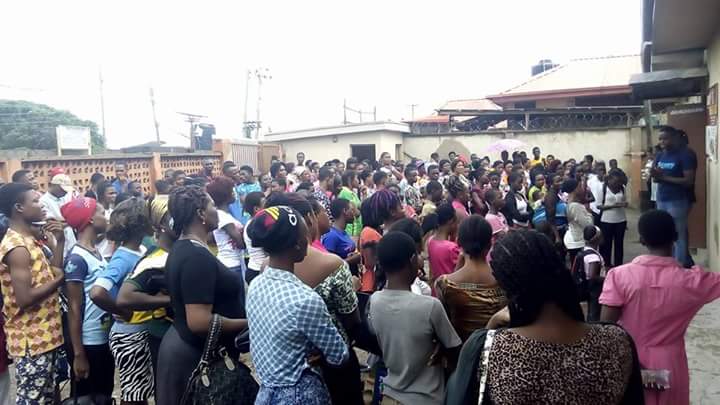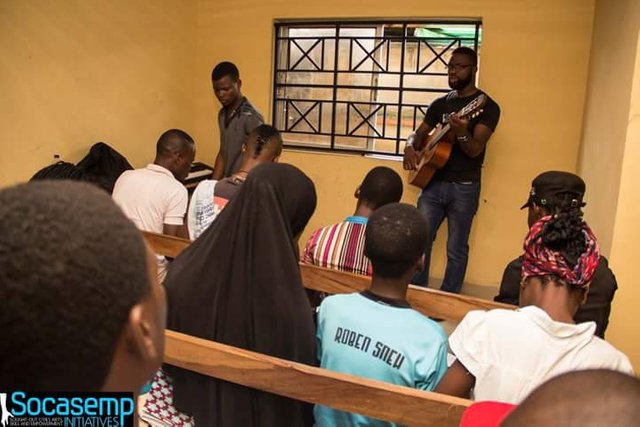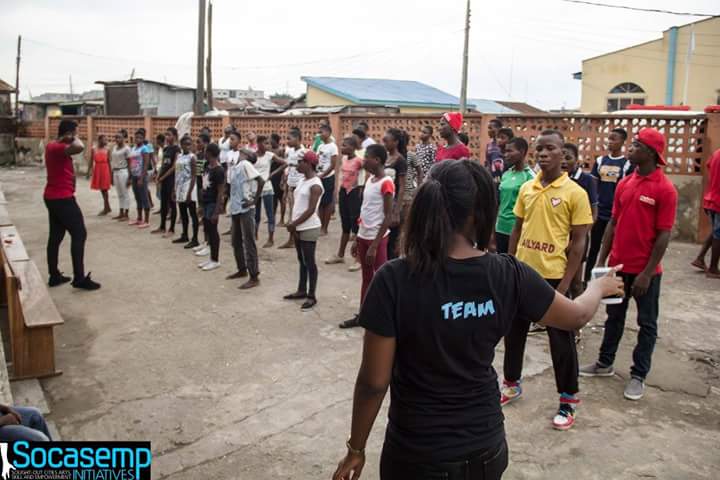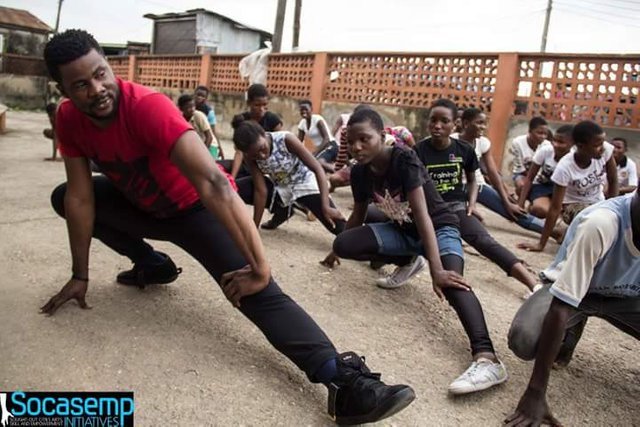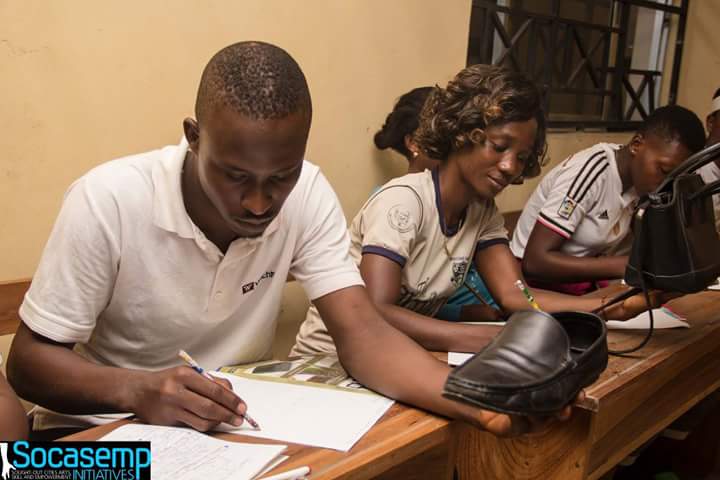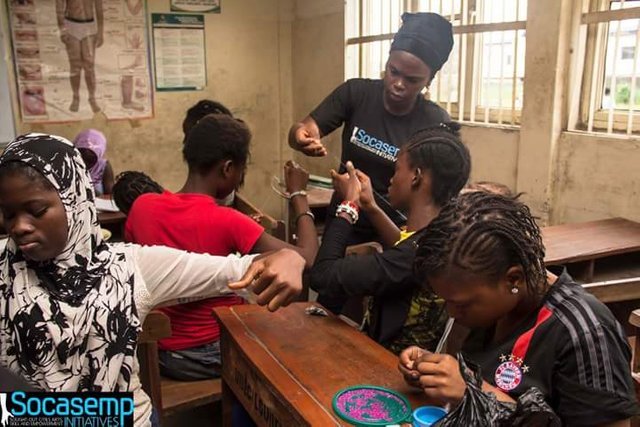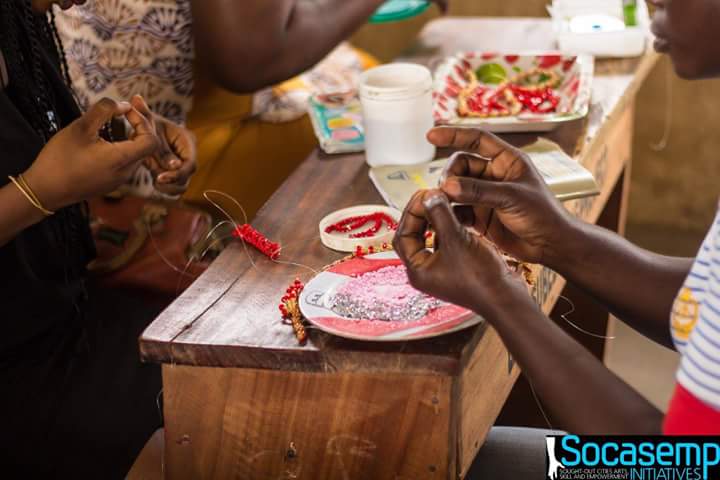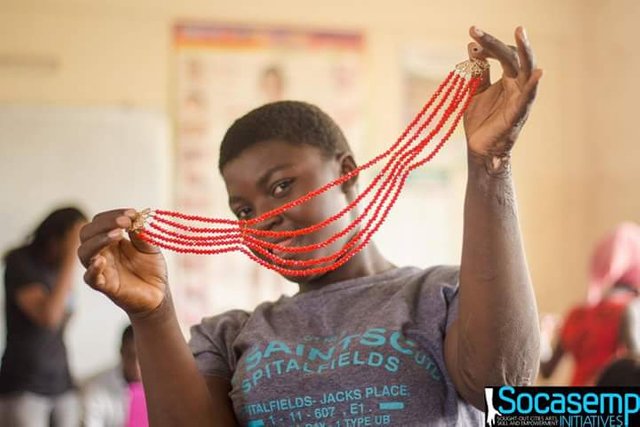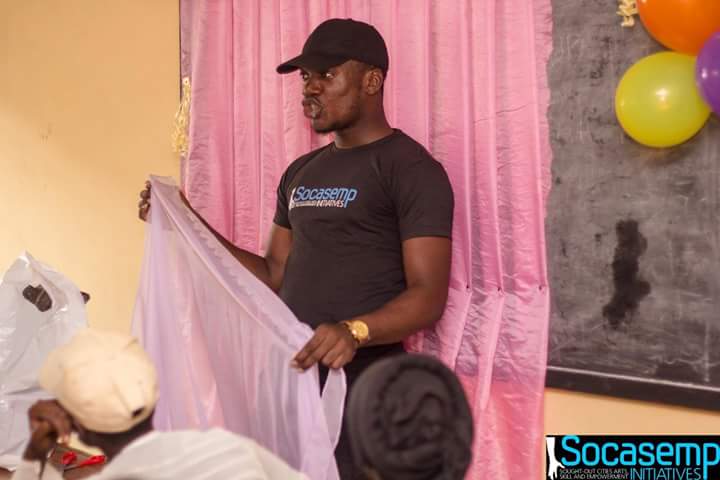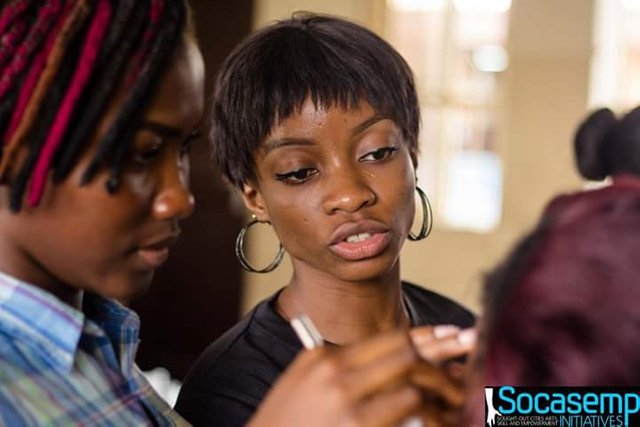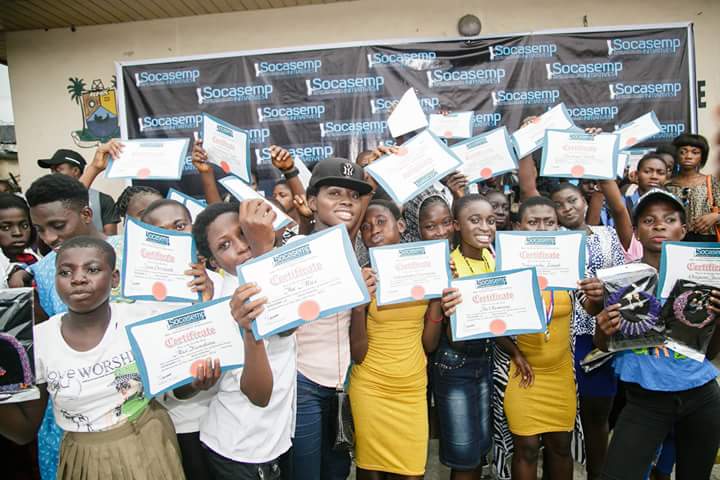 As time goes on, I'll reel out some more of our previous activities and more activities as we carry them out.
You can also check out our website on " www.socasemp.org " to read up more about what we are doing and plan to do. You can also check the "From our founder's desk" to read up my article on why I began this in the first place. If you have a thing for helping people, you'll enjoy the read.
I'm looking forward to meeting a lot of people on here, and sharing a lot of my thoughts, gists, experiences, and so much more. In fact, following this post later, I plan to do a DAILY BLOG MESSAGE (DBM) that will keep you glued to this channel. So Help Me God! Lol.
I'm also looking forward to interacting with you guys on your page and dropping my thoughts on your posts as often as I can.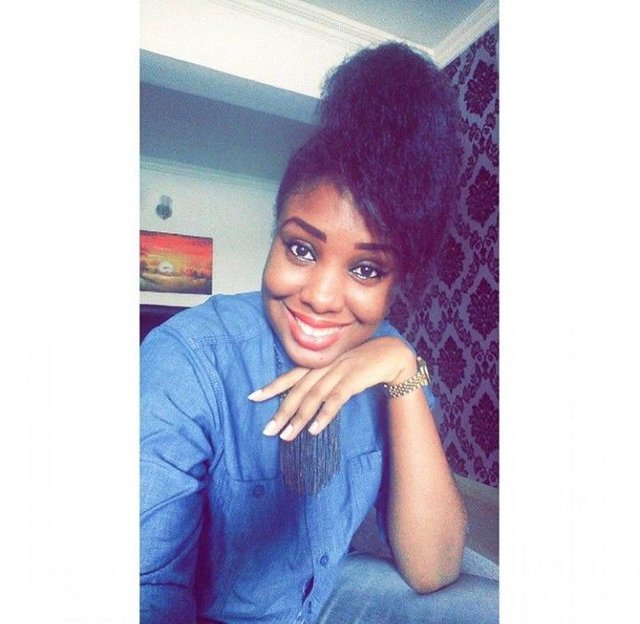 You'd need to get used to words and lines like "Heyday", " Howdy", "Yo People", "Let's Do This", and a couple of others, I use them a lot!
O well, you've just met me! And when I said I've come to step up your Steemit experience, I MEANT IT!
The big idea is to grow an interactive, fun, and inspiring, network here, contribute valuably to the steemit community, and eventually grow my steem power so that my votes mean something to you. Because I believe that we rise by lifting others.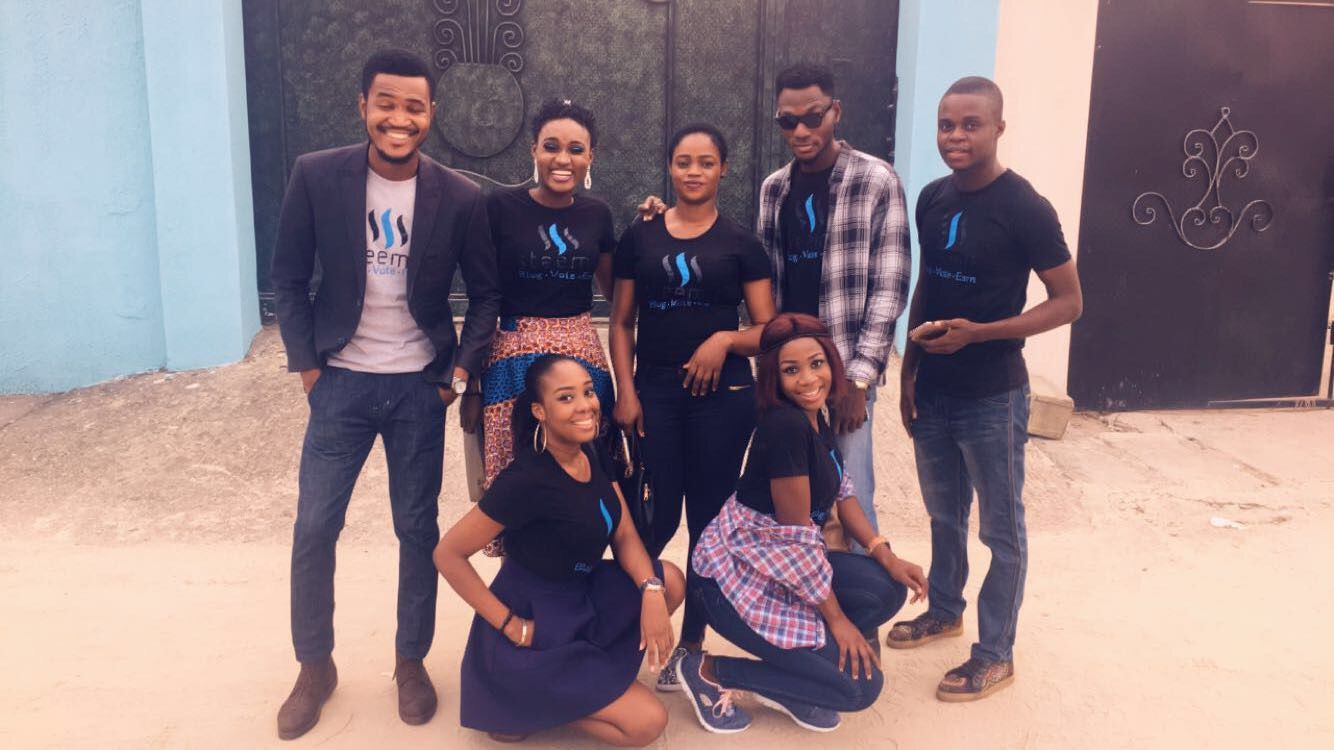 I'll like to specially thank @jerryboy4luv, @samitickzz and @tony-duke for making sure I got on here, and for your support over time. I Really Appreciate you!
I'm looking forward to networking and engaging with some of these lovely people that I've heard so much about:
@surpassinggoogle
@jerrybanfield
@ejemai
@ehiboss
And many others!
Welcome to my world People! Let's do this!!!