I don't know where to start its just awesome to know that this kind of platform exist.
Im enzo! Living from a tropical country here in the Philippines!!
I've been wanting to lead my life to financial freedom and out from this company ladder of slavery. Been trying to trade with crypto and to no avail cant really play along with it, so i HODL them instead and its giving me a decent substantial gain right now since i started middle of last year. And I really want to travel but that remains at bay for now.
And also, I'm the person from the group gatherings who's always directed to go to the bbq grill and the kitchen, which i also love to do. And im very hyped to share my food here! and still learning how to smoke things up, since smoked bbq, brisket, pork butt etc is not very common here in the Philippines.

Lastly, someone taught me to live with a dog and turned out way better than what I expected because I was that person who doesn't want to have a dog inside my house, but guess here I'am living with one. He's name is Camo, and yes my partner is the one who thought me how to care for them and love them as one.
I want to leave his picture last for this introduction to spread his beauty!!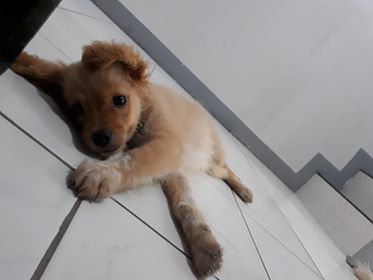 See you around guys!
You have an awesome day!!