Emprendedores 2.00
Ժ╴ ╴ ╴ ╴ ╴ ╴ ╴ ╴ ╴ ╴ ╴ ╴ ╴ ╴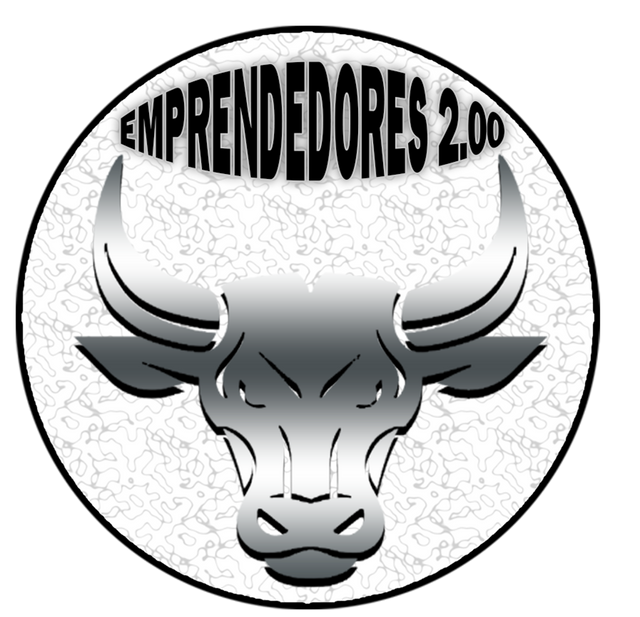 Proyecto: Emprendedores 2.00, es una comunidad que está en proceso de expansión para el mejoramiento y rendimiento de la cadena de bloques y el crecimiento de la plataforma llamada Steemit, dedicado a captar y atraer nuevos usuarios, creadores de contenido, artistas en general, entre otros, con el fin de entrenarlos, capacitarlos y apoyarlos para que puedan hacer buen uso de sus habilidades dentro de la concepción del Newsteem, los Smart Media Tokens (SMT) de steem y otras plataformas adyacentes, por ejemplo D.tube, 3speak, etc.
Buscando alianzas también con otras comunidades para el crecimiento de estas personas dentro de steemit, este proyecto se enfocara en entrenar a estos usuarios para que aprendan a invertir dentro de la Blockchain de la plataforma, y que puedan crecer en Steem Power y hacer un buen uso del mismo, enseñándoles métodos de inversión y técnicas de curación; cabe destacar que también los capacitamos para que puedan emprender sus proyectos trabajando con criptomonedas muy rentables para generar ganancias a corto, mediano y largo plazo; en esta comunidad también se realizarán eventos educativos, recreativos y lucrativos para los usuarios de
la plataforma.
Por último y sumamente importante: "Emprendedores 2.00" tiene la tarea y la obligación de crecer en Steem Power con el fin de convertirse en un apoyo sólido para estos usuarios que recién están empezando y también para los que ya tienen tiempo en la plataforma y no han evolucionado por falta de conocimiento y apoyo.
Estructura del equipo: Esta comunidad cuenta con un excelente equipo de trabajo muy bien estructurado para el apoyo de los usuarios que usan esta plataforma, dentro de este equipo contamos con:
Asesor Legal.
Asesor financiero.
Relacionista pública.
Diseñador gráfico y publicista.
Curadores de contenido en steemit.
Curadores de contenido en D.tube.
Y una amplia variedad de bots para facilitarles la estadía dentro del servidor.
Breve Resumen
Objetivo general:
Atraer nuevos usuarios a la plataforma con el fin de capacitarlos con todos los conocimientos y
herramientas necesarias para que puedan tener éxito al demostrar sus habilidades y destrezas
creando su blog dentro de steemit y los Smart Media Tokens (SMT) de steem.
Objetivos específicos:
Hacer charlas educativas enseñando y dando a conocer Steemit en (liceos y universidades).
Dictar cursos y talleres para el buen uso de la plataforma.
Hacer eventos, concursos y/o actividades, dentro y fuera del servidor para que los usuarios
participen y obtén por ganar premios otorgados por la comunidad.
Crear una estrategia de publicidad, para dar a conocer esta plataforma en todos los países
y obtener el mayor alcance de personas usando como medidas, las redes sociales que hoy
en día están activas como (Facebook, twitter, Instagram, entre otras.)
ⒺⓃⒼⓁⒾⓈⒽ
Entrepreneurs 2.00
Ժ╴ ╴ ╴ ╴ ╴ ╴ ╴ ╴ ╴ ╴ ╴ ╴ ╴ ╴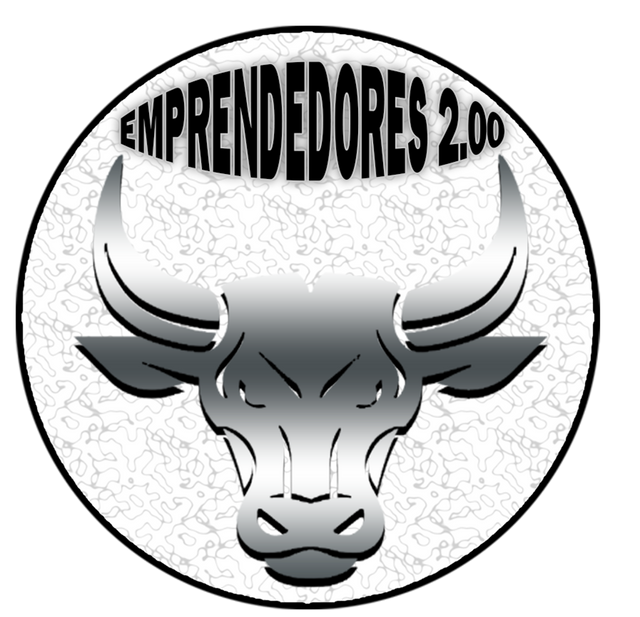 Project: Emprendedores 2.00, is a community that is in the process of expanding for the improvement and performance of the blockchain and the growth of the platform called Steemit, dedicated to attracting and attracting new users, content creators, artists in general, among others, in order to train them, train them and support them so that they can make good use of their skills within the conception of the Newsteem, the Smart Media Tokens (SMT) of steem and other adjacent platforms, for example D.tube, 3speak, etc.
Seeking alliances with other communities for the growth of these people within steemit, this project will focus on training these users to learn how to invest within the Blockchain of the platform, so that they can grow in Steem Power and make good use of it, teaching them investment methods and healing techniques; it should be noted that we will also train them so that they can undertake their projects by working with very profitable cryptocurrencies to generate short, medium and long term profits; In this community there will also be educational, recreational and lucrative events for the users of the platform.
Finally and extremely important: "Emprendedores 2-00" has the task and the obligation to grow in Steem Power in order to become a solid support for these users who are just starting and also for those who already have time on the platform and not They have evolved due to lack of knowledge and support.
Eam structure: This community has an excellent work team very well structured to support users who use this platform, within this team we have:
Legal advisor.
Financial Advisor.
Public relationist.
Graphic designer and publicist.
Content curators in steemit.
Content curators in D.tube.
And a wide variety of bots to facilitate statistics within the server.
Short summary
General objective:
Attract new users to the platform in order to train them with all the knowledge and necessary tools for them to succeed in demonstrating their skills and abilities creating your blog within steemit and steem's Smart Media Tokens (SMT).
Specific objectives:
Make educational talks teaching and publicizing Steemit in (high schools and universities).
Dictate courses and workshops for the proper use of the platform.
Make events, contests and / or activities, on and off the server for users
participate and get for winning prizes awarded by the community.
Create an advertising strategy, to publicize this platform in all countries
and obtain the greatest reach of people using social networks as measures today
in days they are active as (Facebook, twitter, Instagram, among others.)
---
┍━━━━━━━━━━━━━━━━━━━┑
¿Te gustaria formar parte de este proyecto? cualquier aporte es importante para nosotros puedes unirte a nuestra comunidad a través del discord https://discord.gg/GkvqGkQ NO ES OBLIGATORIO que le des reesteem a esta publicación, pero si lo haces sera de mucha ayuda para este proyecto
Would you like to be part of this project? Any contribution is important to us. You can join our community through the discord https://discord.gg/GkvqGkQ. It is NOT MANDATORY that you reestablish this publication but if you do it will be very helpful for this project.

Si quieres puedes ser parte importante en este proyecto y ayudarlo a seguir creciendo puedes hacer una delegación aqui
If you want you can be an important part of this project and help it to continue growing you can make a delegation here