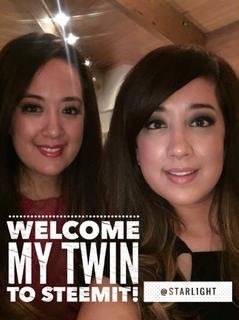 If you enjoy my content so far I would love for you to check out my twin sister Sarah's new Steemit account and show her some support! I know when I made my first post last week it was quite nerve wrecking! I convinced her to join right after I did! She is the first person I recommended Steemit to! I am the first of my friends on Steemit and I found out pretty quick what an amazing community there is here. Her account is: [@starl1ght](https://steemit.com/@starl1ght)  
We may be identical twins and we do enjoy a lot of similar interests like trance music, gardening, and pets...but we are also quite different. She enjoys gaming (CS:GO) and cosplay among other things. 
Fun facts about us:
I am one hour older than Sarah. I enjoy telling her that I know more than her because I am older..lol
I am about 1.5 inches taller than her even though genetically we are identical. 
We finish each other's sentences a lot of the time.
There are people that can tell us apart instantly but other people that we've known for years can't. (We don't understand this one, we don't think we look like each other that much!)
(Sarah is on the left and I am on the right!)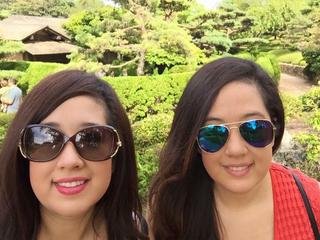 We did dress the same growing up. It made it even more confusing for everyone. I blame our mother. 
I have to also personally thank my mother for these horrific Halloween costumes! What were you thinking Mom? (No, my mom isn't on Steemit...yet…)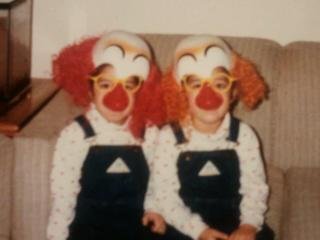 I hope you'll head over to her page and show her what a great community Steemit is! 
-Emily