Hello Steemit! With the New Year I start in a New Social Network.
Hello Steemit!
I am Elsa H. Rodríguez Wichman, born in Cuba, specifically in the now Isla de la Juventud, formerly Isla de Pinos.
It is a small island in the south of Cuba, place of grapefruit, pines and parrots.
---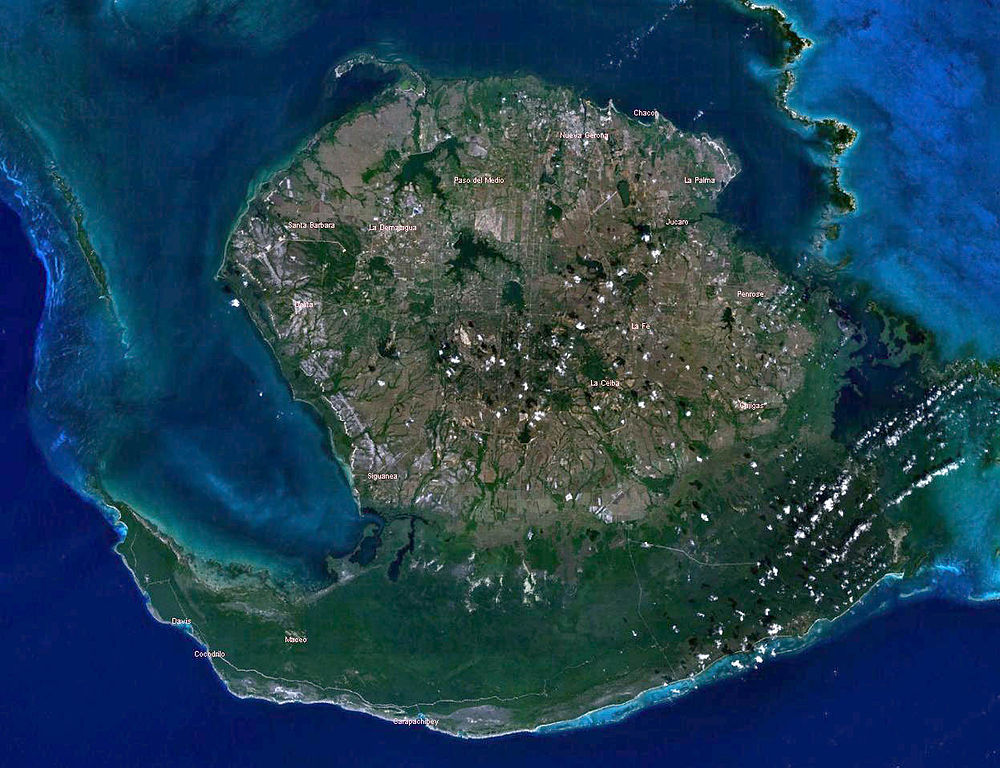 Image from Wikipedia Isla de la Juventud
I had a fantastic childhood, in a natural and healthy environment.
---
I remember my childhood games of those times, without ties to the television, the computer or the cell phone, real games where you had fun running around, chasing a lizard or setting up a "camp" on the riverbank.
I always had a particular passion for books, all the money that my parents gave me was invested in books that literally "devoured".
---
There is no better distraction for me than reading a good book. Maybe that's why I'm a graduate in Literature and Spanish, a profession I've practiced for nineteen years.
Due to economic problems, I changed jobs and worked in the Cuban Office of Industrial Property for eleven years. There I studied a Masters in Intellectual Property Management and I worked as an examiner of industrial designs.
I am currently retired because I have an elderly mother who needs my care.
---
I am a mother of two children and a grandchild, of whom I am proud. By the way, they all have an account in Steemit, @juanmiguelsalas and @juliosalas are my children and my grandson is @kilianmiguel.
As I now have a lot of free time, I intend to invest part of it in writing daily stories of Cuba, events and anecdotes of past or current events to share with all of you. My children have told me a lot about this social network and although, to be honest, I still do not understand how it works, of course I will try to learn it.
It's never too late to learn something new!
---