Oh Hello Steemit!
I thought I'd introduce myself: My name is Marie Devilreux, also known as 'Dressed to Kill You'. I am an artist, attracted by all things sparkly, vintage and spooky, born and raised in Brazil (although I have all kinds of different heritage such as Greek and Italian), but based in London, UK for the last 6 years.
I was firstly introduced to Steemit by my good friend and talented photographer/artist @kommienezuspadt, and later influenced to open my own account by my partner, the Tattoo artist and Professional Horror Kid @allangraves. And I cannot wait to show you a little bit more of my work and explore this technological tool properly !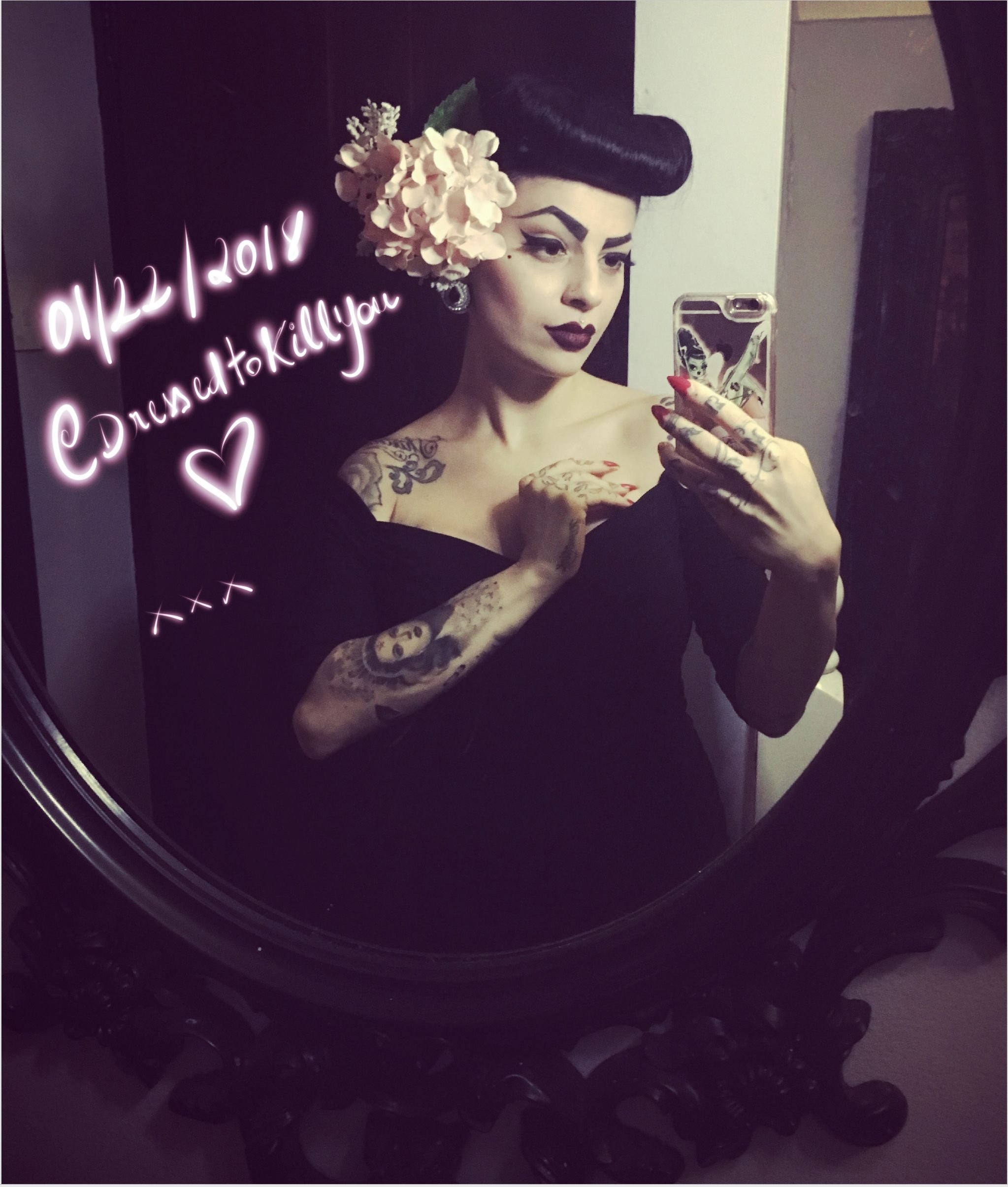 I work as a full time Model, Burlesque Performer and Costume/Latex/Millinery Designer - Holding a brand named after my artist name and a Latex Millinery collaboration with the infamous Fetish brand Torture Garden.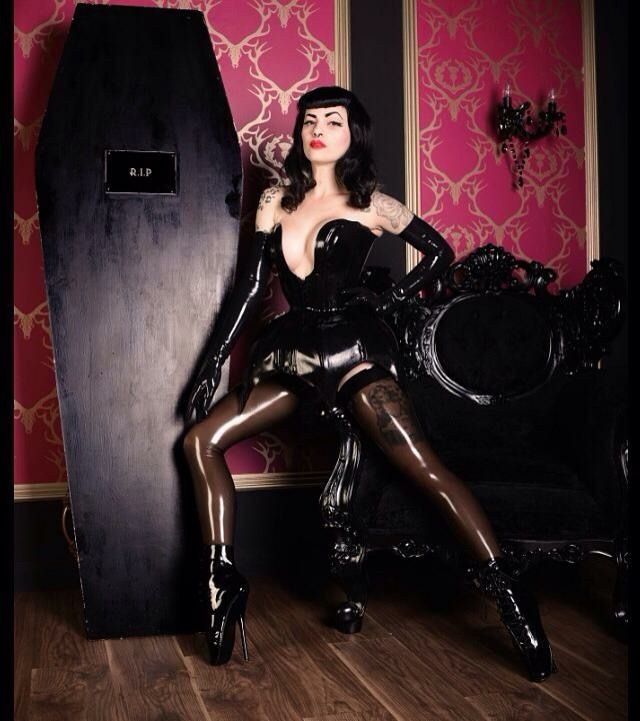 I will just give you a brief idea of what I do in this first post:
My modelling work varies between different styles, such as Fetish, Latex, Pinup, Vintage, Fashion and Classic Horror.
I have worked with various well known photographers in the business and brands.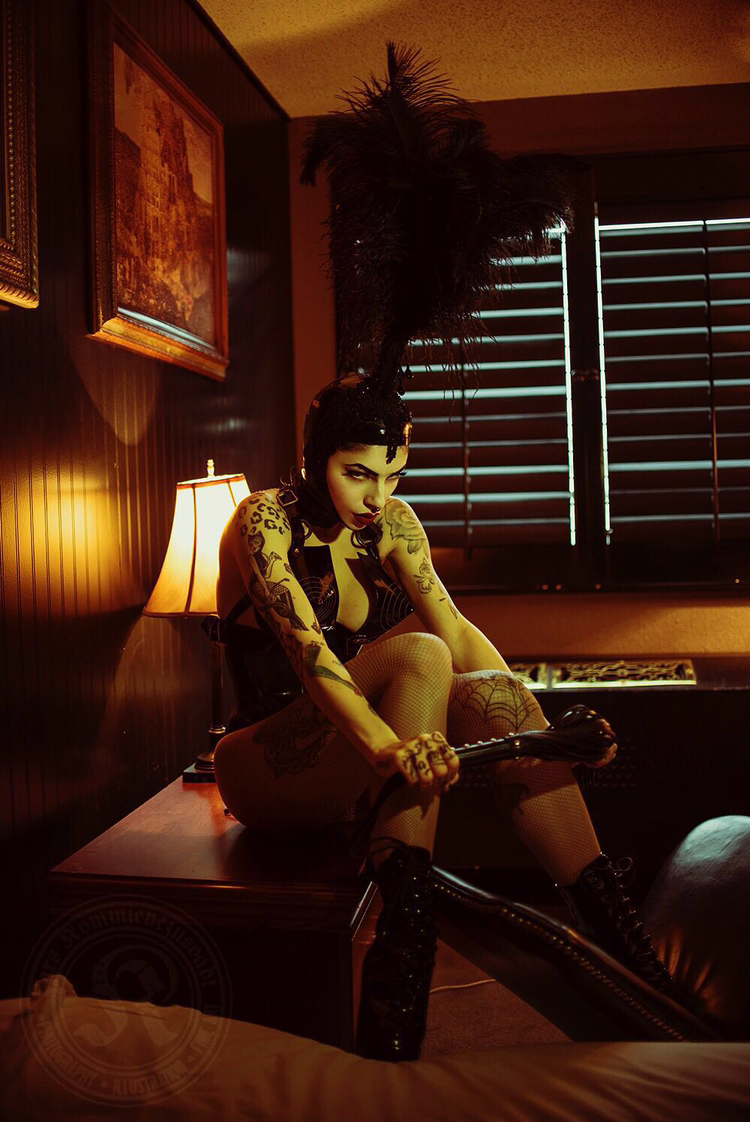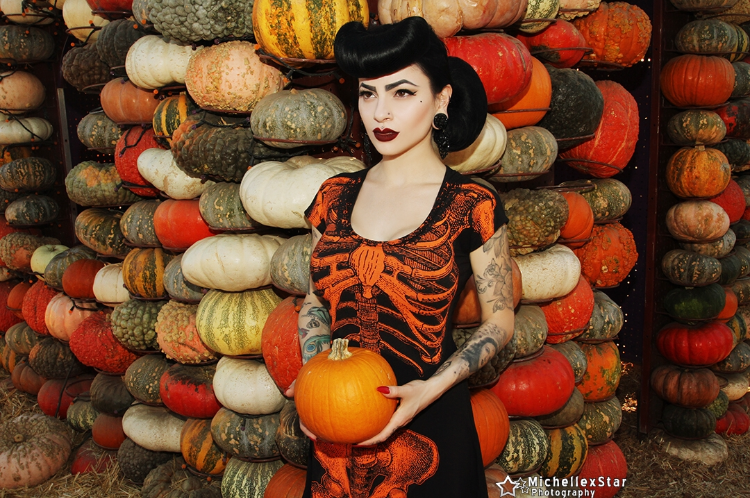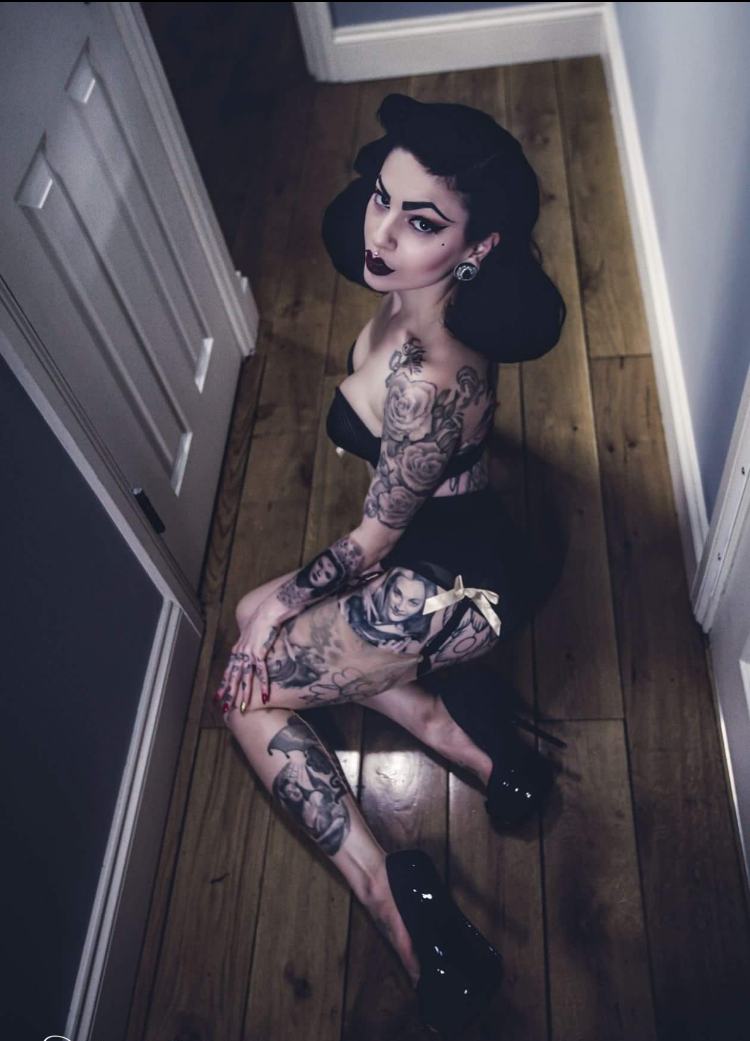 My Burlesque performance work is slightly dark. I am known as the 'Glamour Ghoul' of Burlesque, or simply 'Show Ghoul'. I like approaching Classic Burlesque and give it my personal vintage horror inspired touch.
My specialities are 'classic striptease', Feather Fan/Boa dance, Fire Tassel Twirling and Blood Bathing in a Glamorous Coffin I have designed for my signature Show 'Release the Bats'.
I also do Fetish oriented and Fire performances.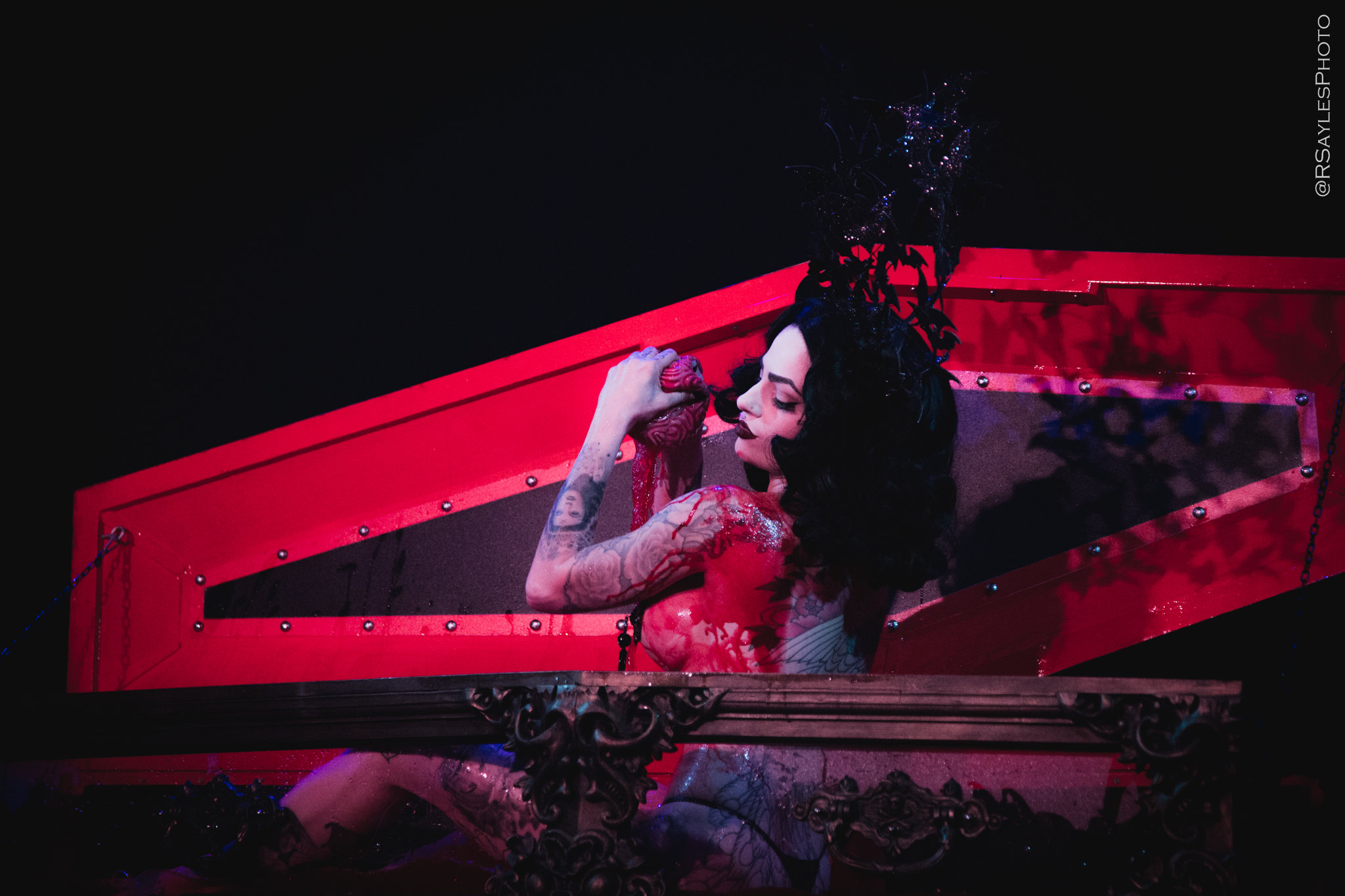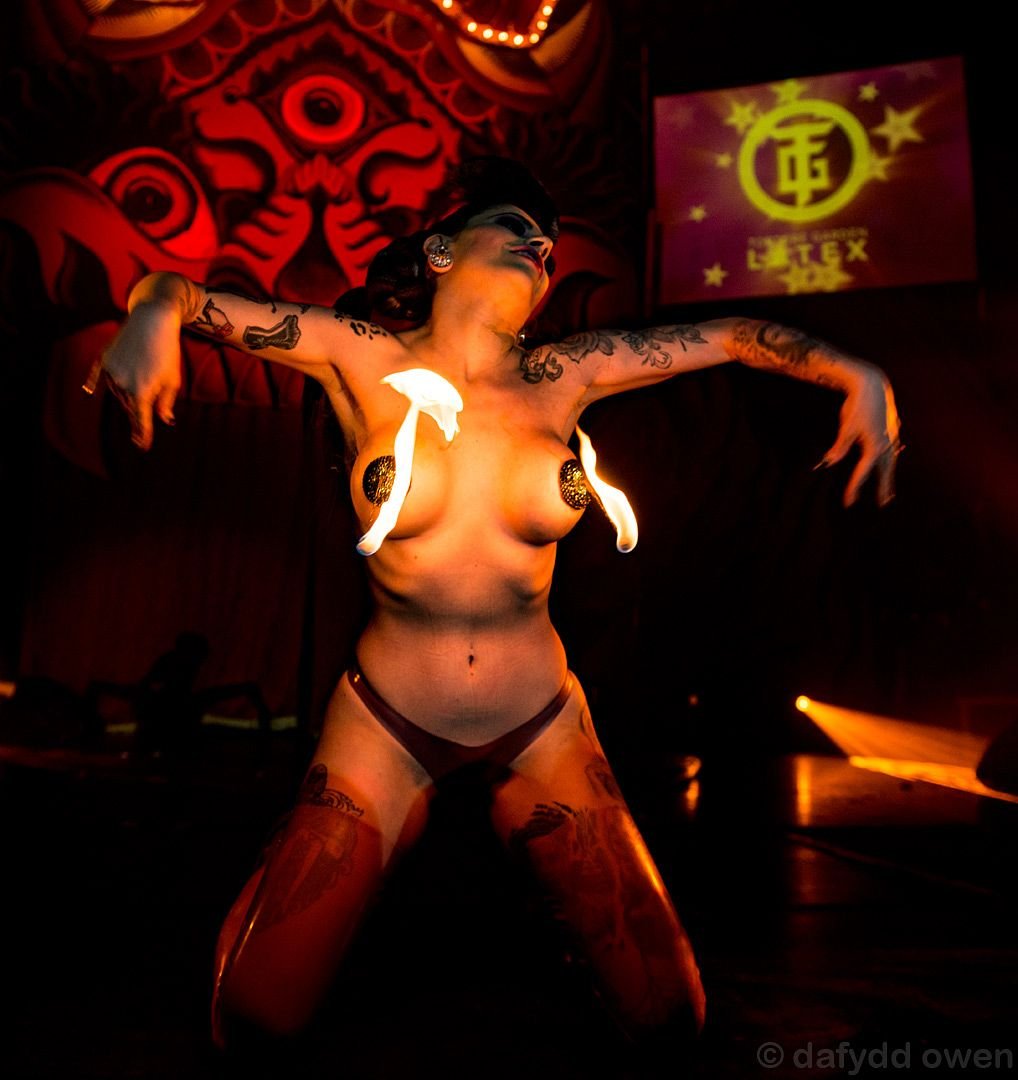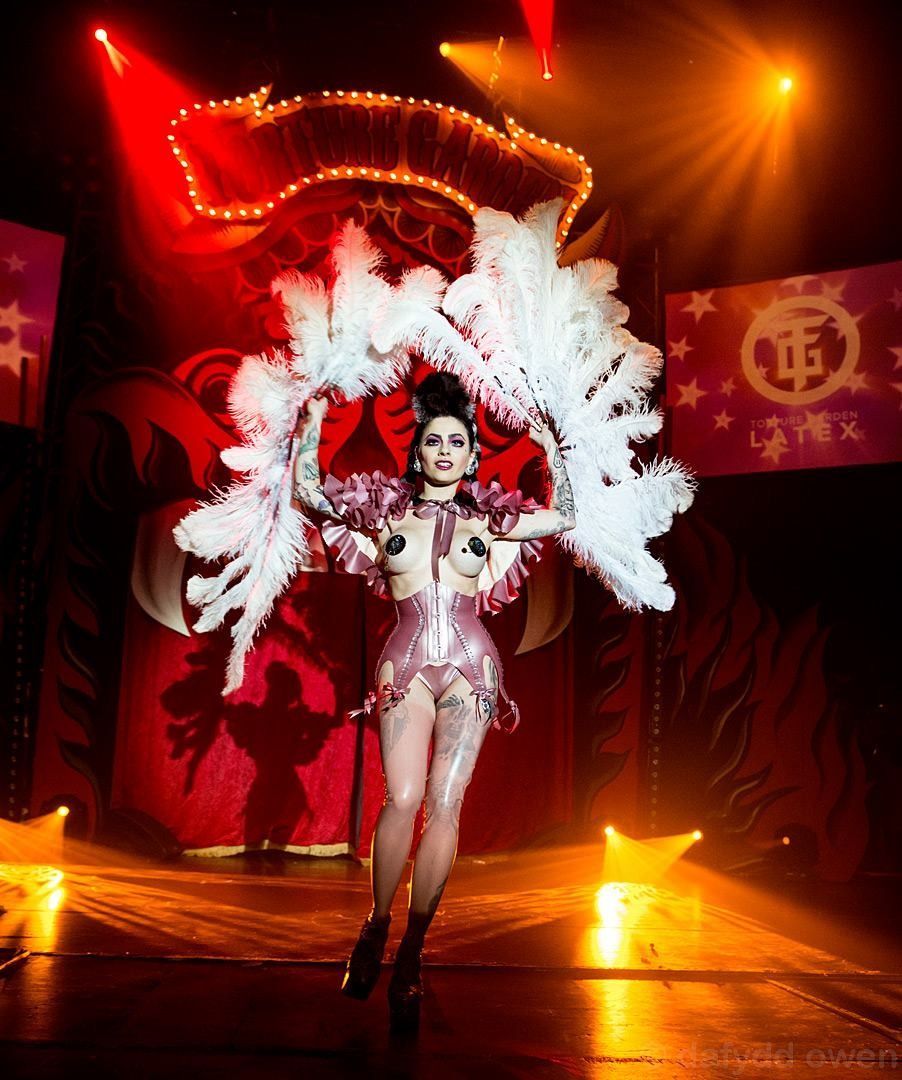 When it comes to my designs I love creating 'Avant-Guard' and Conceptual pieces. I inspire myself in all kinds of art related things, decadence and glamour. I also love reproducing Classic vintage designs in Latex wear.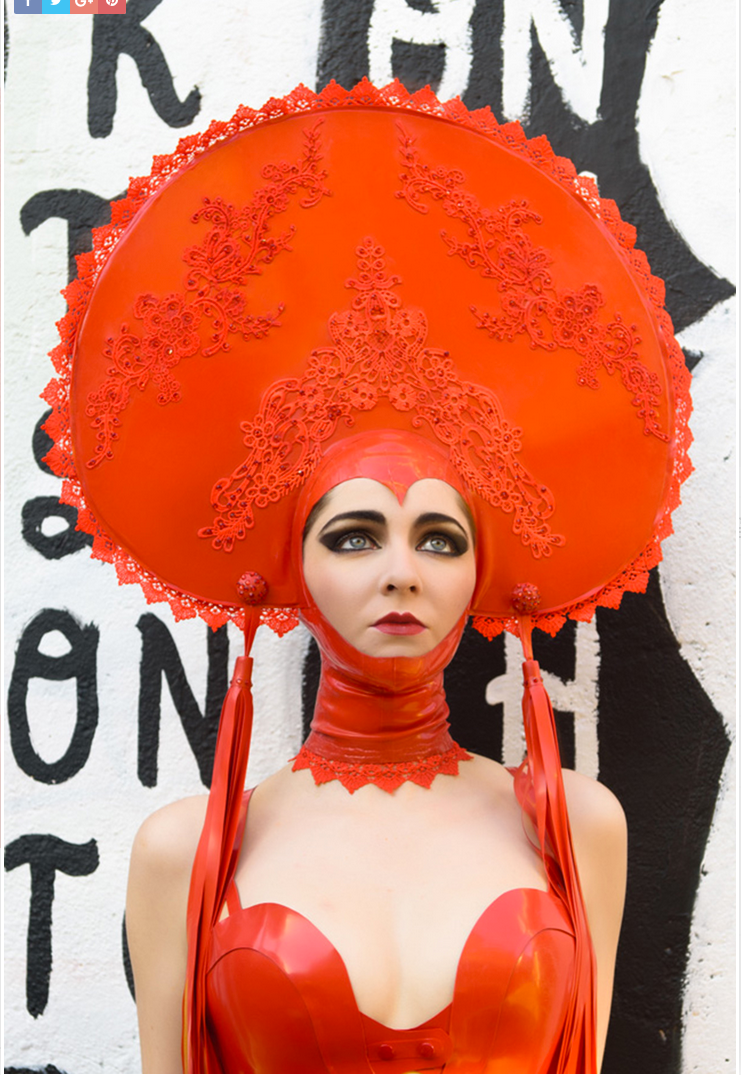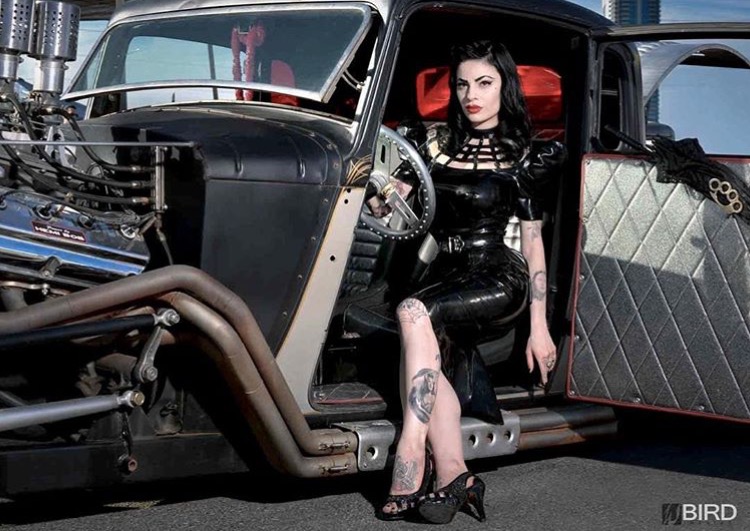 Me and my partner @allangraves share the same passion for traveling and collecting vintage/horror stuff, so we try and combine work with our hobbies traveling around to add one of a kind pieces to our collection and of course, unforgettable life/professional experiences.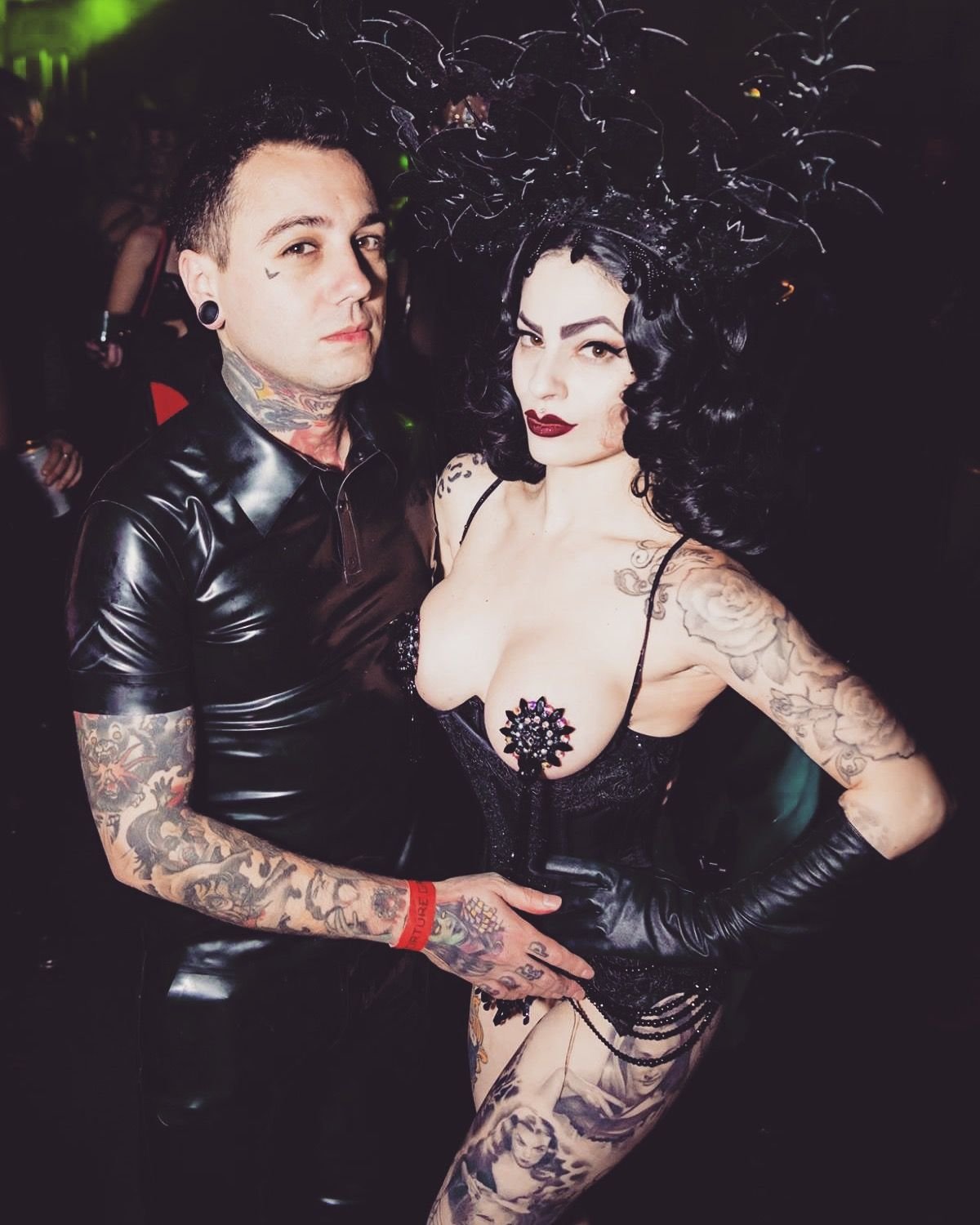 We have two Cats, named Zombie and Lux, which I have adopted on Halloween day, 6 years ago.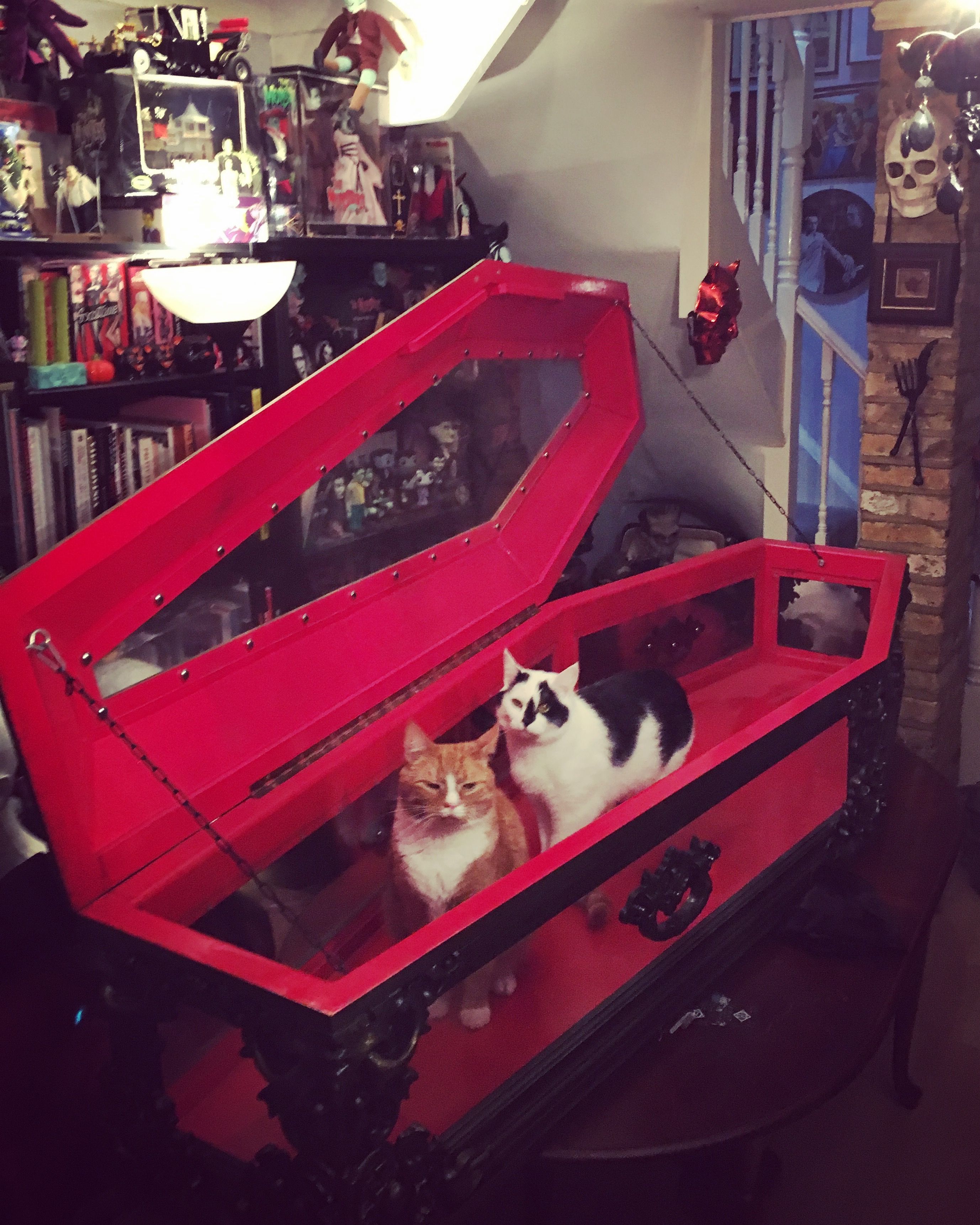 I think I have kept you for too long already!
I cannot wait to share more details about me, my interests and my work with you all.
Love,
Marie Devilreux
<3
xxx
Photo Credits:
Luci Alice
Lars Kommienezuspadt
Michelle XStar
BlackSheep Group
Richard Sayles
Daffyd Owen
Al Overdrive
WBird
Marcus T