Introducing DLease.io - A Digital Asset Leasing Platform for the Masses!
Earning passive income is a goal of many but opportunities are few and far between to accomplish this goal.
Blockchain technology in conjunction with cryptocurrencies offers a unique opportunity to invest in the future. Especially, when it comes to industrial scale blockchains with a range of viable use cases, utility and first-class leasing and delegation opportunities.
@BuildTeam is proud to announce the official launch of our flagship Digital Asset Leasing service, DLease.io, which is now online!
---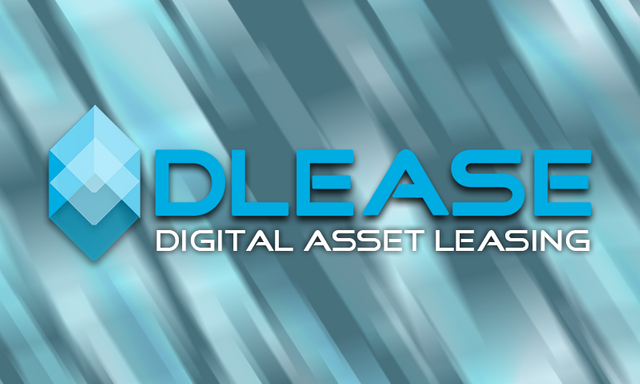 ---
A Brief Overview of DLease.io
DLease.io is a revolutionary new, professional grade Digital Asset Leasing platform.
DLease offers users the opportunity to earn steady passive income, while utilizing the first-of-its-kind token leasing app, enabling lessors to receive dependable daily returns with zero risk of counterparty default and full control of asset ownership and custody, without the maintenance, asset deterioration and administration costs of traditional physical asset leasing.
In the case of STEEM Digital Asset leasing, only the resource utility of the asset is revocably leased out and not the actual asset itself.
A compelling comparison table between DLease and Real Estate leasing is available on our FAQ page.
Confidence in the service's viability can be based on the fact that DLease's predecessor MinnowBooster.net has already filled nearly 20 Million in STEEM POWER (SP) leases since inception, with nearly 2,000 leases active at any given time.
Aside from generating passive returns for STEEM POWER stakeholders, DLease is a tool for Steem communities and individuals to rent STEEM POWER resources to meet their transactional and social influence requirements on the network.
Large stakeholder status is very expensive to attain for new users who have not been active on the Steem network since its inception in 2016, however leasing a large stake for the utility of the associated benefits will cost a fraction of the price via short-term leasing on DLease.io.
Brand New User Interface
Market View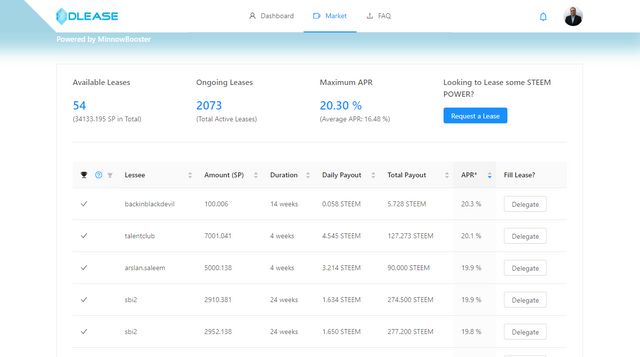 The sleek UI of the DLease market view offers users the ability to sort lease requests by several categories, including:
1.) The account who has requested a lease
2.) The amount of STEEM POWER (SP) requested
3.) The duration of the requested lease
4.) The daily payout in STEEM
5.) The total payout you will receive by the time the lease has expired
6.) The Annual Percentage Rate (APR) % offered
User Dashboard
DLease delivers an amazing user experience as demonstrated by the personal 'Dashboard' page, where you can find important details about your account and your leasing statistics.

The dashboard page highlights a lot of important metrics you will most certainly find useful:
1.) STEEM Payouts (Daily, Weekly and Monthly)
2.) Your Active Leases
3.) Idle STEEM POWER availble for leasing out
Beyond that, it gives you real-time control and monitoring of your outstanding leases. For example, you can see who you have delegated to, the amount of STEEM POWER delegated to each individual user, the APR you are receiving from your lease delegation, the total time the lease has been active and even when it expires for planning purposes.
There is an Expired Leases tab with a counter to alert you when there is action to be taken to cancel your delegation and a full History tab showing your lease history, inclusive of your MinnowBooster.net leasing history.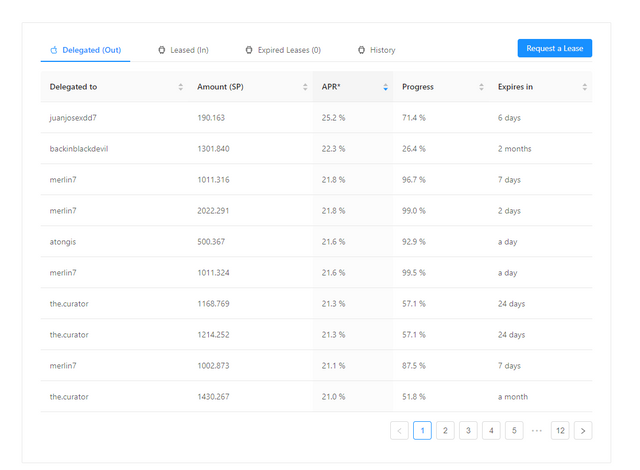 With the DLease user dashboard, you can see all the necessary metrics to keep you in the driver's seat!
Easily find who you've delegated to, how much you've delegated, the APR % you are receiving on your delegations, how long they've been active and when they expire! Everything you need to know to keep your operations running smoothly!
---
BuildTeam Universal Single Sign On (SSO)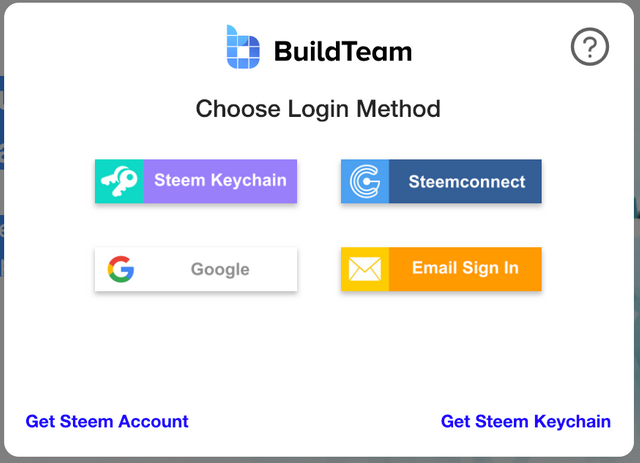 Accessing your account is a breeze with the BuildTeam Universal Single Sign On (SSO) interface, with many convenient options to choose from, including:
1.) Steem Keychain
2.) Steemconnect
3.) Google
4.) Email Sign In
5.) Facebook coming soon
The Universal BuildTeam login also facilitates sign in to various other BuildTeam apps in our new App Store.
---
DLease.io is Powered by MinnowBooster
You can be assured that DLease is secure and has been heavily tested as it runs the same backend architecture engine as the well known, trusted and battle-tested MinnowBoooster.net service that BuildTeam has operated since 2017.
Memos will currently be received from the @minnowbooster Steem account until DLease gets its own dedicated engine.
Look for future updates coming soon, this is the first release candidate phase and we still have many features and optimisations to come.
Our next task is to make DLease responsive for mobile, please bear with us while we get that done.
Help us spread the word about DLease.io the innovative new Steem app with external investor appeal!
So, what are you waiting for?
---
Go to DLease.io today and take it for a spin!
---
Find DLease in the BuildTeam App Store!
---

| Visit our website for more! | Subsribe to our YouTube Channel |
| --- | --- |
| | |
Set it up today and contribute to building a better tomorrow!


( Want an easier way? Use our SteemConnect proxy link! )


Get support and connect with us and other BuildTeam fans!



---
This is a @steemvoter subscription payment post. Thank you to Steemvoter customers for allowing us to use your Steem accounts to upvote this post by virtue of your free subscription to the Steemvoter.com bot service. @steemvoter is proudly a @buildteam subsidiary and sister project to @steemsports, @dlease, @tokenbb, @ginabot, @quicksteem, @minnowbooster and @minnowmonsters.