Hey everyone, my name is Dimitrij.
I'm a Croatia-based musician, artist and lo-fi music producer in a homemade studio called Studio Radost.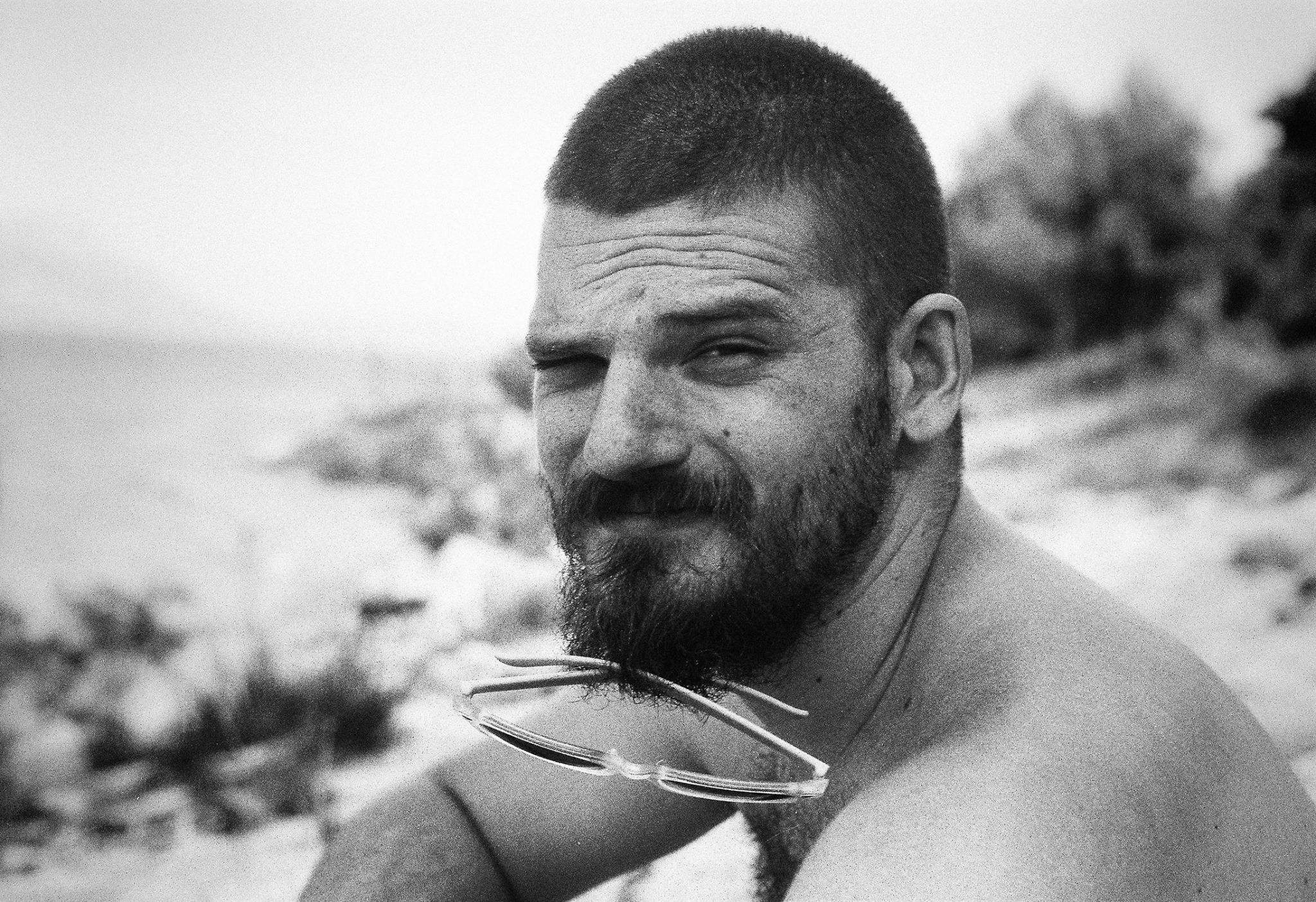 ~this is me - the guy behind the weird beard - in my natural habitat~
It's great to finally get the chance to be a part of this community - since the account verification took around a couple of weeks to go by, and since some of my friends are already steemers (I figured that it's just my luck to get randomly picked and evaluated by the steemit high council of content evaluation). ;)
But, I guess my background checks, I'm clean; And ready to contribute to the society!! Weee!
First thing's first - as I already said, I'm a musician, a self-learned music producer and an artist.
I guess all my life I've always been drawn towards beauty.
It sounds silly, but I think that my fascination and aesthetics really defined me as a person I am today and in most of my life choices.
That's why I decided early on that I will always try to concentrate most of my time on my art.
THE BANDS
Currently I'm actively playing drums in three bands and am doing a solo project.
Radost! ~ http://radost.bandcamp.com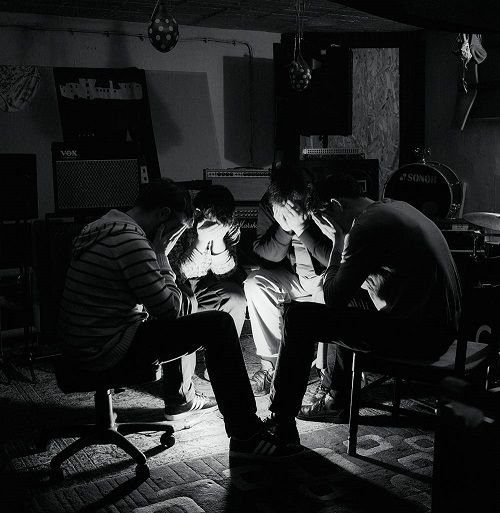 ~the name actually means Joy! which is really not represented in our band photo :)~
We've been playing for almost ten years together, and the band evolved into a really interesting improvisation project.
Seine ~ http://seine.bandcamp.com/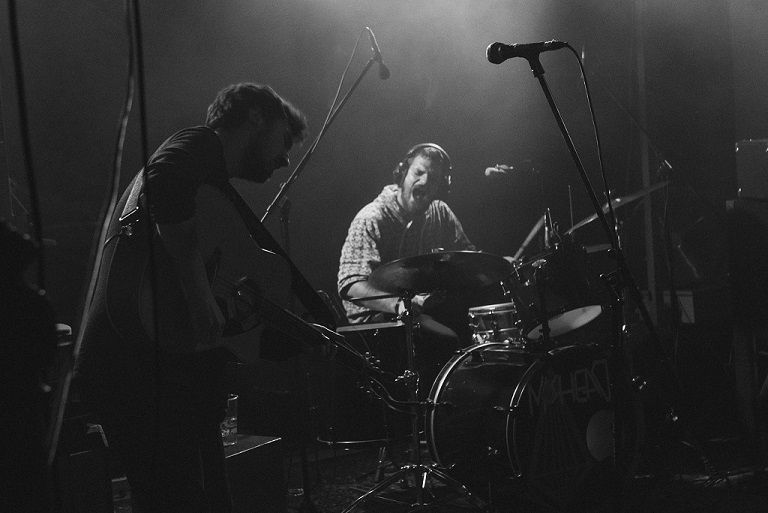 ~this is me screaming at my friend @bonvivan during a concert~
This is a great project we started doing a year and a half ago. We're currently waiting for our first band-made album. Check it out!
Fishy Fish ~ https://fishyfish.bandcamp.com/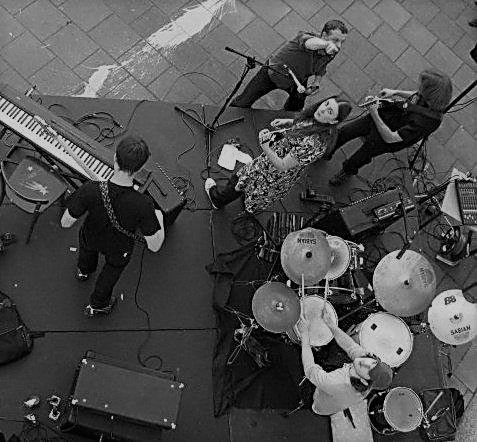 A band I have with my friends. We're currently jamming out and having fun :)
Meko Tane ~ https://mekotane.bandcamp.com/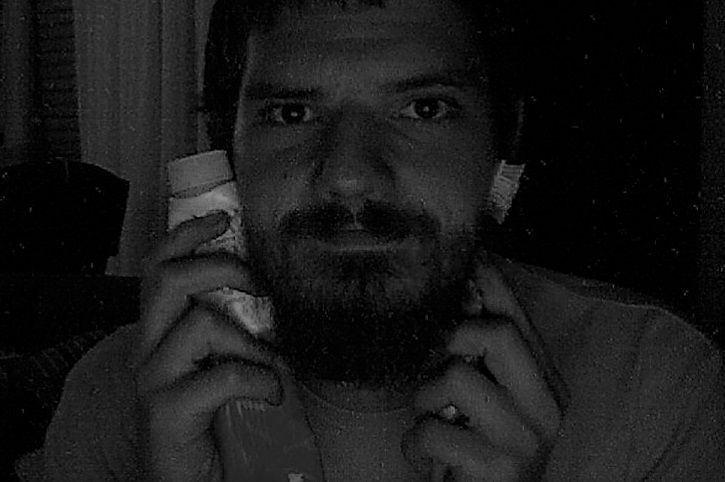 My solo project I will really try to resurrect and post new songs here on Steemit.
THE STUDIO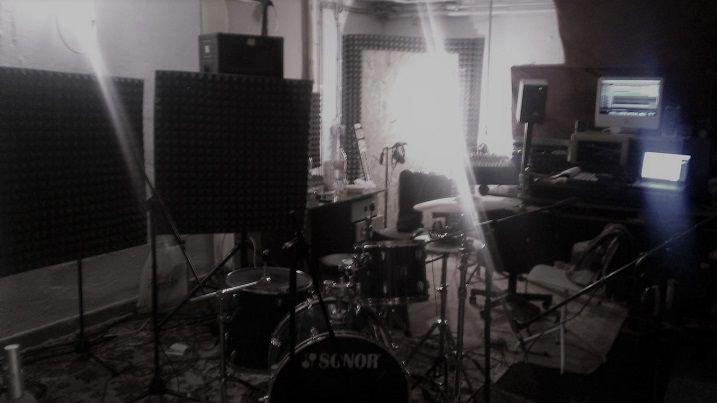 A couple of years ago I recorded my friends in an improvised setting using a Zoom Recorder and a couple of microphones. I figured that it really made sense, and my other friends started coming and asking if I could record their stuff.
After some time I started collecting different microphones and equipment and started doing more and more recordings for different people and bands.
In a couple of years I've recorded and mixed a fair amount of albums and songs, also did a 14 part radio show about Croatian alternative bands on a big time local radio station, and am still in a process of learning.
(here's the link for some of the shows: https://soundcloud.com/studioradost)
Hopefully I'll be able to discuss the aspects of recording and producing here on Steemit with other people :)
THE ART
I have a Masters degree in Fine Arts and I loved doing paintings and sculptures while studying. It was really fun learning about different crafts and history of art. Unfortunately, I've stopped doing visual arts actively a couple of years ago. Hopefully I'll find the time to do it and enjoy it again :)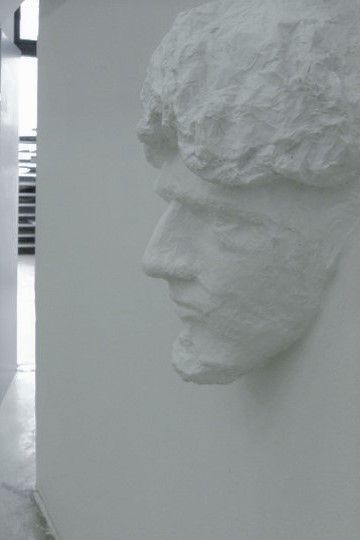 ~this was a self-portrait made from paper mache that I exhibited as a part of my first installation during my time on the Academy~
THE PLAN
Anyways, wow, this has been a long post about me. Hopefully we'll get to know each other more through this platform.
But mostly, I will try to concentrate on using Steemit as a learning tool because I guess there are a lot of people with similar interests that are eager to share their thoughts and experiences on the audio / visual topics.
Soon I'll start posting brief comments of some recordings and mixes I've done in the past. So If you enjoy reading about struggles in art, feel free to follow and enjoy!
See you around! ;)