Hello Steemians. My name is Coty Reh and I am working towards becoming an independent scientist and armchair sociographer. I blog about sociology and biology, especially about how knowledge is created in these fields. Here's a picture of a friend and me dressed up as Supreme Court Justices for a Halloween party. Can you guess who? The Resemblances are uncanny.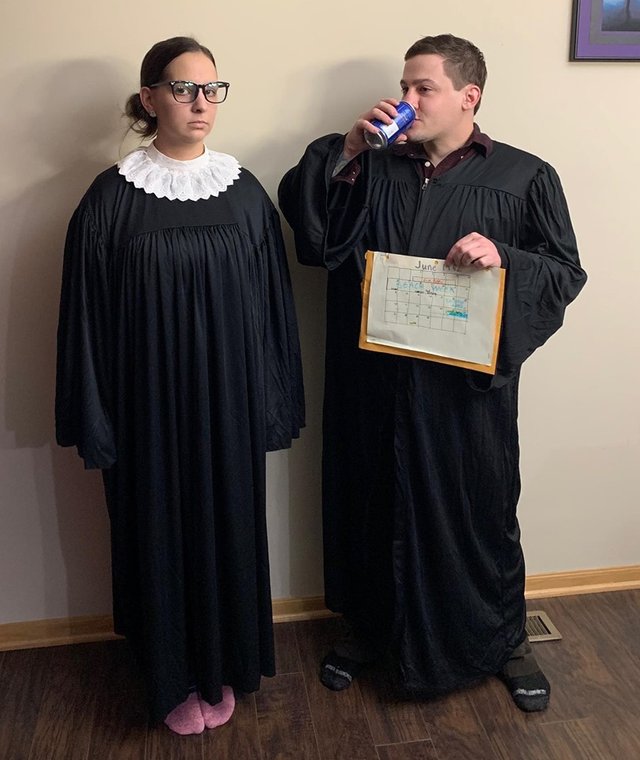 I am also working on developing courses and study guides in the fields of sociology and biology. These are meant for college students and lifelong learners – they follow the same structure as university courses and are useful for improving exam scores and paper writing, but I focus my presentations on answering the all-important question: is this useful to me in The Real World™?
I have several years of experience writing, editing, commenting on, and disseminating technical information (especially for general audiences) in the fields of biology, sociology, and social studies of science. I was previously an assistant for a philosophy professor in which I assisted in the preparing course materials, grading, and editing a paper which was submitted to a refereed journal. I am currently a principal investigator for my own independent research studies.
Follow me if you are interested. Have a good day!