Hello Steemit community! I'm new to the site and still figuring it out and exploring, but I wanted to test out making a post! Maybe I'll test it out by sharing a recent drawing I made....
I started with a sketch I drew late one night after watching Mikhail Baryshnikov's animated story of The Tale of Tsar Saltan. I was inspired by the Princess Swan character.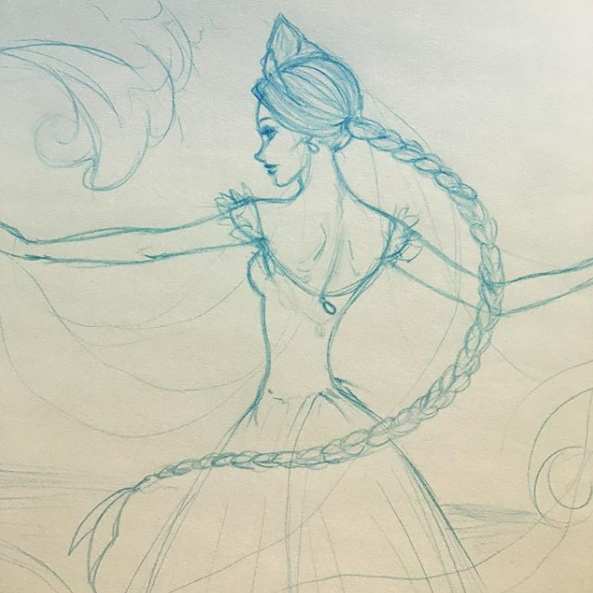 Then I decided to turn it into a finished picture, so I took a photo of the drawing and opened it up in the drawing program I use, Clip Studio Paint, and edited the sketch to be more like how she looks in the film. I started drawing cleaned-up lines over the sketch and putting flat colors beneath.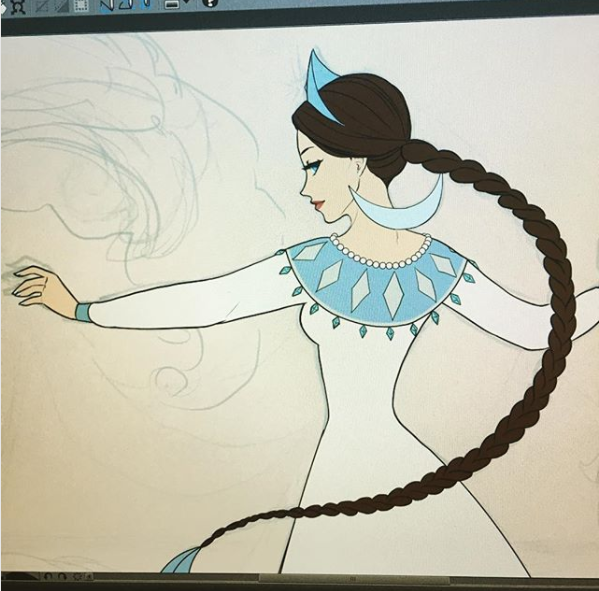 I made a background and shaded everything and completed the picture! (although I did change her crown from the original animation and chose not to add veil in case it made it look too crowded)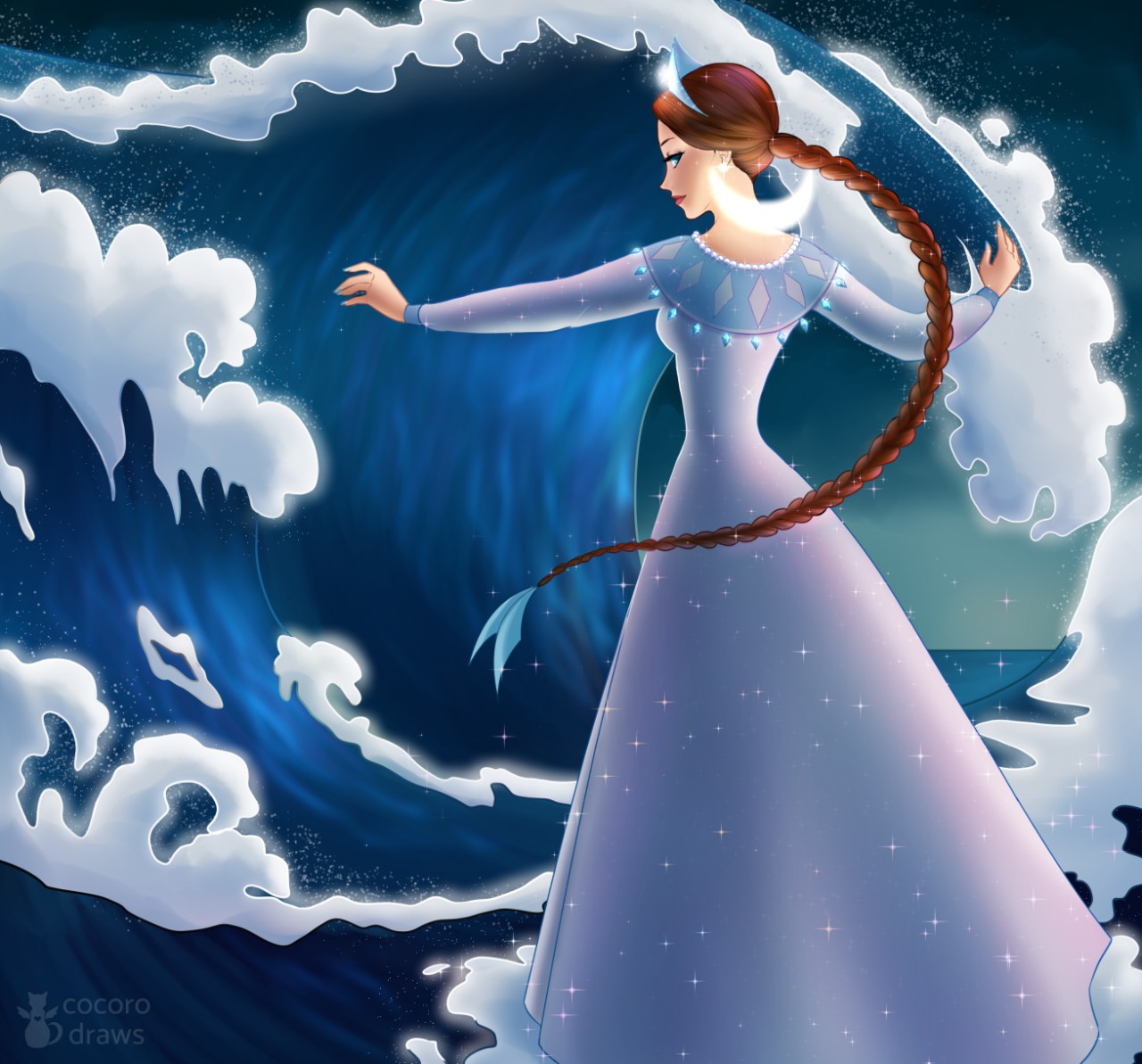 Thanks for reading! Back to exploring the site I go...