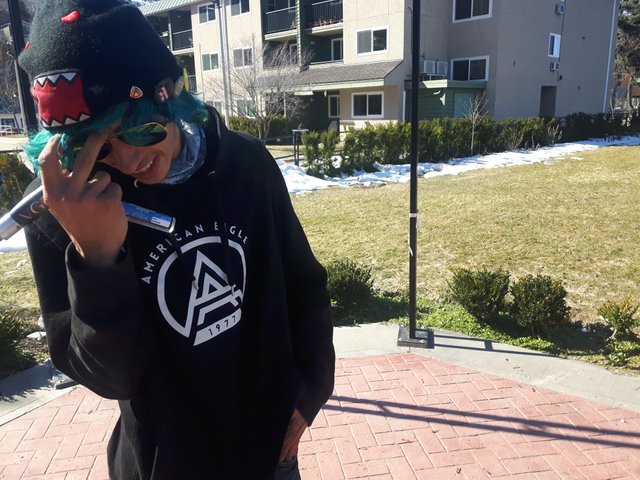 ---
Hey guys nice to meet you! My name is Chris Wynn but my online friends call me "Classy"!
---
First to start off yes, you can expect me to refer to pretty much everything and their mothers (If the item in question has a mother I guess..) as "classy ass -insert whatever here-" ex. Classy ass mother fuckers, classy ass community, classy ass you.... I'm guessing your catching onto the idea. I am COMPLETELY OBSESSED with vape photography and have been an active vaping advocate for a little over a year now! (checkout my Instagram Classy_Ass_Lifestyle ) My main aim is to write E-Cigarette related posts but I also enjoy delving into discussions about Cannabis related content, The effects of various substances on your brain, and some online marketing techniques (Though I try to stick to mainly Instagram marketing and leave the rest to the pros).
I am 24 years old and have been an active writer for most of my life, I feel that as long as you have something worthwhile to say then someone is out there who wants to listen! I also really enjoy playing pretty much any instrument I can get my hands on, if you ask me though I call myself a guitarist mainly (even though I have quite the passion for beat boxing as well). Recently I came across this site and thought it would work as the perfect platform to work on and discuss the things I love while growing the amazing-ly awesome Classy Ass Community more and more! My goals are that someday I can provide top tier knowledge to help those getting into using their vaporizers and maybe, just maybe they wont have to hold onto 50 bottles of terrible tasting e-juice because they were not well informed before taking a dive into the ever changing, daunting world of E-Cigarettes.
---
Anyways that's pretty much what there is to know about me, I hope that you enjoyed getting to know me a bit better and I hope that maybe one day soon I will get to meet you personally, keep an eye out for my post later today about one of the most important things when it comes to using a vaporizer, BATTERY SAFETY!!!! Have yourselves a classy ass day and always make sure your spreading the Peace, Love, and Good Vibes wherever you go!