Hi!
My name's Chris, I'm 46 and reside in Ft. Lauderdale, FL USA and this right here is my #introduceyourself / #helloworld post on my new Steemit acct. . .
Why This Matters To Me
I'm all for showmanship and cat videos and I truly value the "webbyness" that makes the web such a powerful creative tool. However, concentrated siren servers pose a fundamental problem and the "look what we give you for free" business model has slowed my social media roll considerably past few years. I didn't fully see it coming (did anybody?) but upon reflection, I see how we got here, but no real value in placing blame or forcing change - I simply try to learn as much as I can and help others understand the dilemma such consolidated networks pose so they can make informed decisions about their private information and how their contributions to social networks get monetized behind the scenes. I don't know if Steemit is the answer or not but what's happening here
@Steemit
appears to be tackling some of those problems head on and that's enough for me to want to learn more and engage. I'm grateful to be here and happy to contribute any way I can. ⇐ All that said, I understand it's customary to "post your guts out" early ... I really value customs and love the idea of new traditions .. Although I'm not wiling to spill it all just yet, I hope you'll accept the following brain dump as a glimpse of who I am, where I'm coming from, what I can offer the community and what I hope to gain over time. Let's do this …
👉Fast track To My CV / Career Stuff @Linkedin 👉Fast Track To My Twitter
I'm not too into the "selfie" scene, but I think I get why we do it and if so it makes sense to me so .. Here goes .. This is me earlier today @ home in FL.
Interests, Objectives, Keywords Tags I'll Probably Use Often Here
💬👀
Emerging Tech, Emerging Markets, Startups, Media Technology, History, Aviation, Bio-Hacking, Computer Science, Neuro Science, Computer Vision, 5G, Symbols, The Future, AD Tech, Ed Tech, Distributed Network Technology, Augmented Reality, WebXR, Virtual Reality, Voice Technology, UI/UX, Mens Health, The 1980s, Anti-Aging, Meditation, Red Wine 🍷
I'm very interested to network and explore business development opportunities in 🌎Bogota, CO & 🌎Panama City Panama.
My path is about self-improvement, reducing friction in every way, seeking opportunity where others don't, won't or can't and helping others out as much as I can along the way. I'm very interested in learning more about and networking with distributed crowd funding participants of all types and angel / early stage startup investors.
First and Foremost .. My Family
😍😍

I'm An Diehard Early Adopter
😱👍👎
Here's a super fast Media and Technology Timeline Hack .. starting from about 10 years old in 1982 through the the iPhone in 2007.

I talk a lot about looking back into history for hints and hacks about how things might go down in the future. Basically the whole history repeats itself if your not careful thing. Hence one of my favorites ..
If You Were To Hack My NetFlix Acct Today: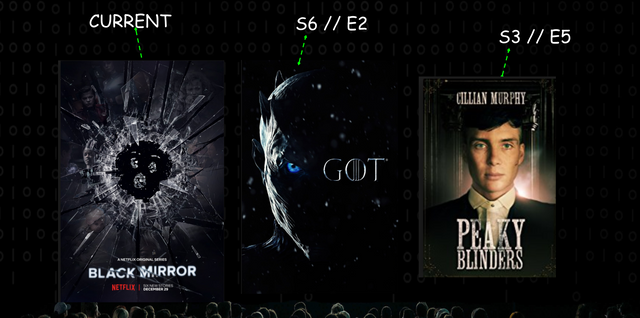 If you were to ask me for a book recommendation:

Values I Value
I've been failing against some of my key goals in 2018. Not ok with me, but the harder I try the further I seem to keep moving in the wrong direction. It's costing me. I read a book recently that suggested focusing on your values until you can get your shit together and it seems to be helping a bit. I established these based on my life experiences so far, they're clear and tend to drive my behavior across all my endeavors the past few months. Whether i win or loose on paper, If I've conducted myself by these values - I've won - that's the theory anyway. I have a little Acronym I use "LAGF 🙊CK" and they are in order of importance as follows:
💓Love <= Self, Family, Friends, Strangers, God.
👱Authenticity <= This gets tricky as there's a time and a place obviously, but it ranks #2 for a reason. Usually it means falling to my knees cause I fucked up but sometimes it means taking other people out at the knees.
🙏Gratitude
💸Freedom <= For me this means breaking the work / time / money trap i've been stuck in for long ass time.
🚫Unstopable <= I simply won't quit until God or someone with that kind of authority forces me. <= Way easier said than done though :|
🔍Curiosity <= Count on me to ask the dumb questions - no problem - this has served me well many more times than it's failed me) and ...
✌Kindness <= Not always easy and not always appropriate but I've been on the receiving end of totally random acts of kindness and encouragement and it's wildly no WILDLY powerful.
If You Were One Of My 9 Nieces / Nephews Here's Some Advice You Might Get From Me (Probably Not At The Dinner Table Though & Probably Best Suited For College Age +)
✅Take a gap year <= get out of the country, travel far. Be a stranger in a strange land - you'll learn that 95% of humans are good and how to quickly identify the rest and deal with them fast.
✅Fail as big and as hard and as often as you can as fast and early as you can. Pay close attention to how your mind, your body, your peers and your family and your banker react to it. Then take that experience, set some goals, get focused as fuck and go get it done.
✅Pay attention to you body and your mind - they'll lead you but you gotta learn to listen / takes practice / worth learning.
✅Watch for Omens - they'll guide you too - no coincidences - dig deeper / ask tougher questions.
✅Trust but Verifty =>
If you don't know
✅Learn to code (Java, Python, PHP - whatever - just learn to fucking code! - you need to have some clue how this stuff works or you'll get left out of conversations you want to be part of)
✅Use a condom - you don't want what they got.
🚫Do not follow the hurd. Have the courage to go in first and to get out first if its not working for you.
🚫Don't chase money - (although I haven't got that one totally figured out yet)
🚫Don't eat junk food & for the love of god don't injust any kind of drugs (a little weed here and there is fine tho 😉).
🔄When in doubt default to Gratitude and Kindness / otherwise follow the instruction laid out here:
The Art of War
I have a few hobbies I like to talk about from time to time but really growing and leading tech startups is my main focus and passion at this particular point in my life. I wish this didn't matter but I'm #gay and like to get that out early in any new relationships I form online or off - It may or may not seem like a big deal to you, but ... you'd be surprised how much hate and fear lies close to the surface and I like to identify that kind of shit fast. Further, I know first hand from working as an #expat in Eastern Europe and Parts of South America that being gay in many places is still downright dangerous. Networking with other #lgbt leaders and entrepreneurs across all sectors, stages and points on the globe is an honor for me.
If you actually read this far ... you and me could be friends :) Thank You for taking the time to get to know me a bit and for the opportunity to participate with you all in the Steemit beta! Cheers! cjb