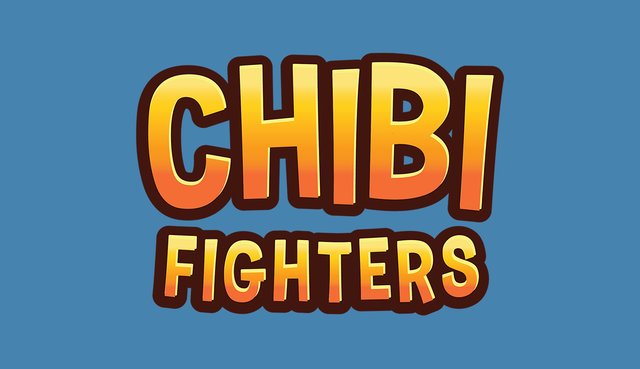 Hallo Steemians!
Das Chibi Fighters Team hat soeben den Ozean erreicht und sagt...
"CHIBIIIIIII!"
Wir haben eine Menge spannender Dinge für Dich im Gepäck, doch vorab möchten wir uns und die Chibis kurz vorstellen...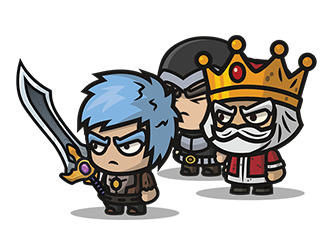 Chibi Fighters ist ein auf Blockchain basierendes virtuelles Spiel, welches von den Brüdern Garry und Alexander Runke, aus Berlin, entwickelt wurde und seit dem Start am 14. Februar 2018 stetig weiterentwickelt wird.
Chibi Fighters basiert auf der Ethereum Blockchain, für alle Transaktionen wird also Ether (ETH) genutzt.
Chibis sind kleine, tapfere Krieger, die es in zahlreichen Ausführungen und mit unterschiedlicher Bewaffnung gibt.
Chibis können gesammelt, gehandelt, fusioniert, weiterentwickelt und in den Kampf geschickt werden.
"Chibi ist japanischer Jargon für klein oder kurz. Es wird normalerweise auf Gegenstände, Tiere oder Menschen (z.B. eine kleine Person oder ein kleines Kind) angewendet." - Mami Suzuki in Tofugu
Sammeln & Handeln
Das Sammeln und Handeln seltener Chibis ist eine Tugend! Daher hat Garry, der Schöpfer dieser tapferen Krieger, auch daran gedacht, einige von ihnen in sehr begrenzter Anzahl zum Leben zu erwecken. Der Sage nach, gibt es legendäre Chibis, die nur drei Mal im gesamten Spiel vorkommen. Diese Chibis sind begehrt und werden zu hohen Preisen auf dem Marktplatz gehandelt.
Fusionskammer
Du kannst Chibis fusionieren, ohne dass sie dabei zerstört werden. Wissenschaftler nehmen einen Tropfen Blut von jedem Chibi und kreieren ein Neues. Diese neuen Chibis sehen irre witzig aus und können selbstverständlich verkauft, gesammelt, oder in die Schlacht geschickt werden. Die genetische Kombination kann zu knapp 69 Milliarden einzigartigen Chibis führen.
Kampfsystem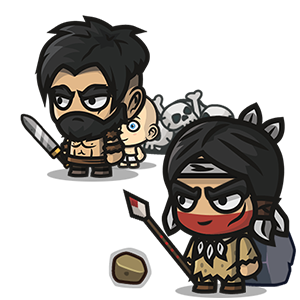 Chibi Fighters legt den Schwerpunkt auf ein einfaches Kampfsystem, bei welchem Ethereum (ETH) gewonnen werden kann. Du wählst einfach Deine gewünschten Kampfbewegungen aus und schickst den Chibi Fighter, inkl. etwas ETH im Gepäck, in die Schlacht.
Sobald ein Gegner diesen Kampf annimmt, geht es los. Der Gewinner erhält das eingesetzte ETH. Anschließend kehren beide Chibis zu ihren Besitzern zurück.
Ein besonderes Highlight bietet der Kampfmodus Ring of Death. Hierbei verliert also der Verlierer seinen Chibi! Der Chibi wird zugrunde gehen und die Halls of the Fallen pflastern. Als zusätzlichen Bonus gibt es einen speziellen Pott mit ETH für diese Kämpfe. Der Gewinner erhält also die ETH des Matches, plus einen Bonus aus dem Pott.
Beta
Ab dem 12. Mai 2018 wird voraussichtlich die erste, spielbare Version Chibi Fighters Beta 0.1 veröffentlicht und daher arbeiten wir rund um die Uhr hinter den Kulissen. Okay, eigentlich beobachten wir tagsüber die kleinen Chibis, arbeiten die Nacht durch und halten uns mit Kaffee über Wasser. Es bleibt aber selbstverständlich noch genügend Zeit übrig, um Steemit ein wenig auf den Kopf zu stellen.
API
Achtung, Achtung, eine wichtige Durchsage an alle Entwickler: Wir arbeiten bereits an einer API Schnittstelle, welche die Anbindung der Chibis an andere Spiele ermöglicht. Es kann wirklich jeder sein eigenes Spiel mit den Chibis erstellen. JSON Abfragen, APIs und Bilder werden von uns gestellt. Jeder kann etwas Eigenes bauen!
---
So erreichst Du uns:
---
Ein Upvote, Resteem oder Kommentar wäre richtig dufte. Vielen Dank!
CHIBIIIIIII!
Viele Grüße
Dein Chibi Fighters Team!