Catharsis: A 20 year old's journey of self-development and the acceptance of mortality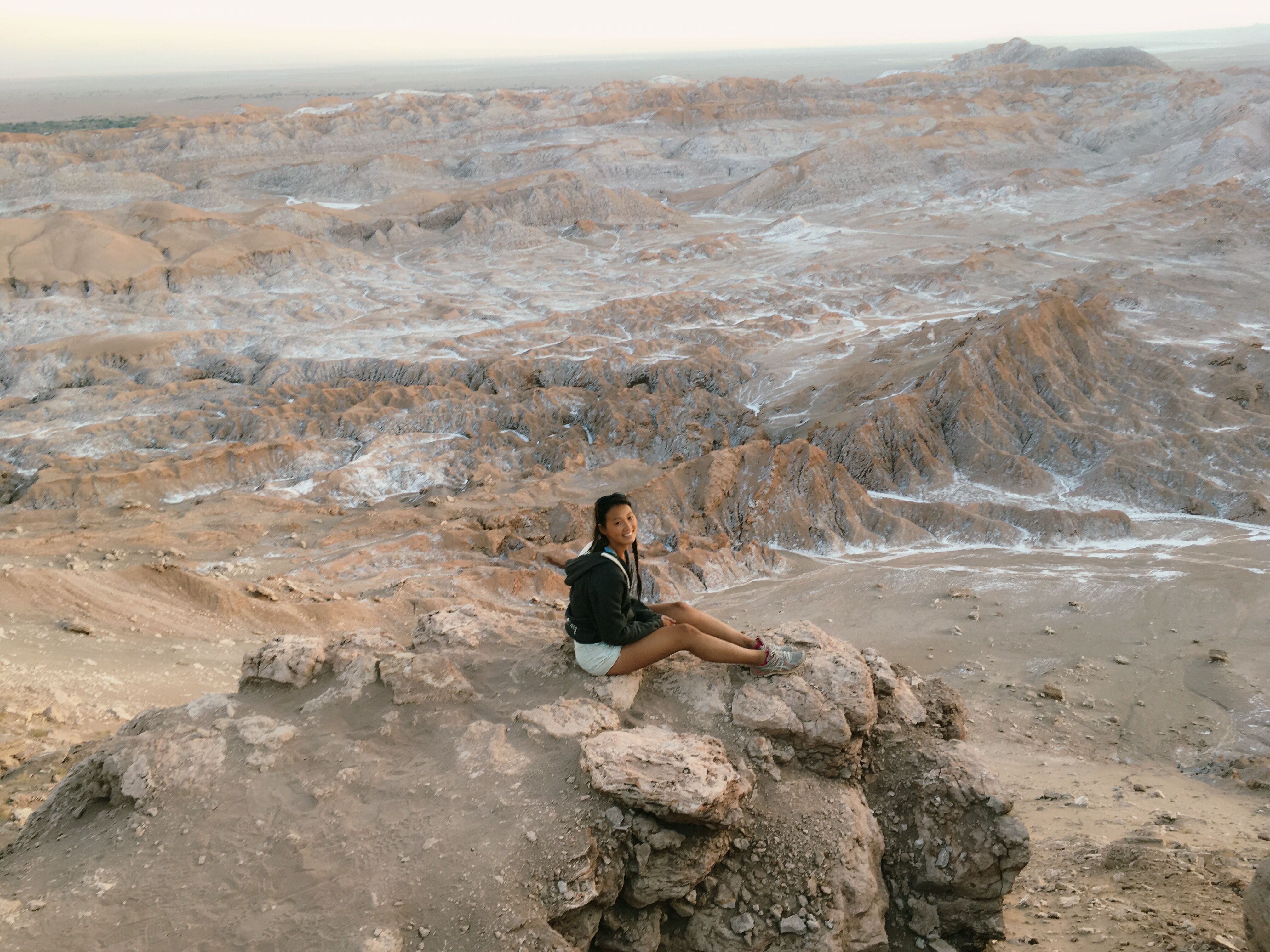 Hello Steemit community! I'm very excited about sharing my writing with you - at the same time, however, I have to admit that I am apprehensive too. I did not join Steemit to share business insights or speculate about the future of cryptocurrency; I joined Steemit to share my personal experiences and thoughts, thoughts of the type that I generally do not share with anyone I know. And I am internally hoping that no one I know comes across this. So I suppose my first request is for everyone here to be forgiving with me.
When I was 10 years old, I wanted to be a writer. I spent my time reading and writing stories and I even managed to write a book. I thought about trying to publish it but in the end I gave up. During my teenage years, I stopped writing. I forgot about my childhood plans to become a writer. It took a trip to Chile and my dad being diagnosed with cancer for me take the pen back up again (or keyboard, I suppose – but a pen makes for better imagery).
I have just finished my third year of university, a year that I spent doing an Erasmus in Paris, travelling round South America and interning in Barcelona. I think this must have been the best year of my (relatively short, granted) life so far. At the same time it has been the hardest year of my life. This year I realised that my dad was mortal. And as his case progressed I realised that I quite likely did not have much time left with him.
It's been a year of aggressive personal development, a year of learning about myself, and a year of emotional ups and downs. Throughout it all I have had to work hard to understand myself and process all of my emotions. And one day, I just started writing: I put down all of the thoughts I was experiencing and from there I started gradually adding to this word document. I named it Catharsis on my computer. (Isn't that a beautiful word?) Catharsis is defined by the Cambridge dictionary as "the process of releasing strong emotions through a particular activity or experience, such as writing or theatre, in a way that helps you to understand those emotions."
That is exactly my mission here. Please be patient with me because there won't be a structure to my articles, just as there has been no structure to my journey. I write as thoughts come to me and I feel the need to express them. My memories won't be sequential and I won't know what post is coming next but I will try my best to make it coherent. Bear with me and I hope you might learn something about yourself too.
(This picture was taken in the Atacama Desert, a place that is now very special to me. I probably contributed more water to the desert in the form of tears over my three days there than rain had in the past century. This desert was where I realised I would have to say bye to my dad.)