Hello, this is @charityproject two scientists - one from Austria one from Brasil. (Alex [@alexpfeiffer] and Bruno [waiting for his steem approval] like to show the power of crytocurrencies and the power of the crytpo-community.
Is it possible to organise funds for computers and tablet-pcs for a school in Brasil from people all around the world only using blockchain technology like steem-upvotes, amps to our videochannel and direct donations via fast, cheap and reliable litecoin?
All steps will be recorded and made public here in this channel and we will do scientific research next to this project showing the power of blockchain for doing good!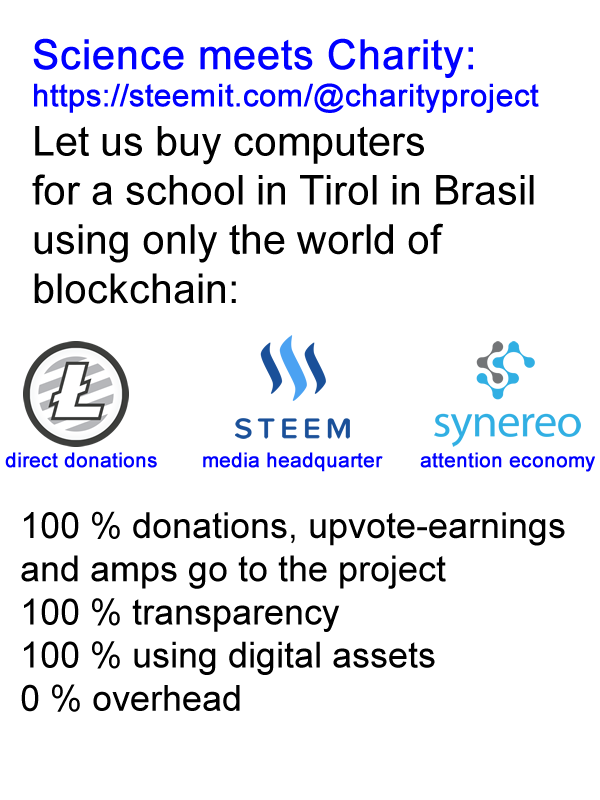 donate litecoin:
https://insight.litecore.io/address/LhPZaygUVTd53LNtqHu4wHqeRbhn1HuA9h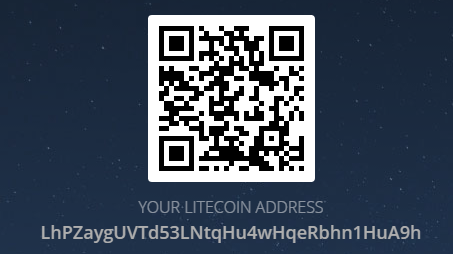 upvote on steem:
Upvote everything ;) here in our channel @charityproject
your "like" is really meaningful
wildspark.me - amp our videos:
you can start with this video, our own channel is coming soon:
https://l.wildspark.me:8000/H1QqQ1bd-
(you get 10 free amps if you register an account, so supporting us is basically free and you get in touch with the new website wildspark.me from synereo ...)
Thank you!