Introducing Myself -​ eSteem​ Education​ @chai1628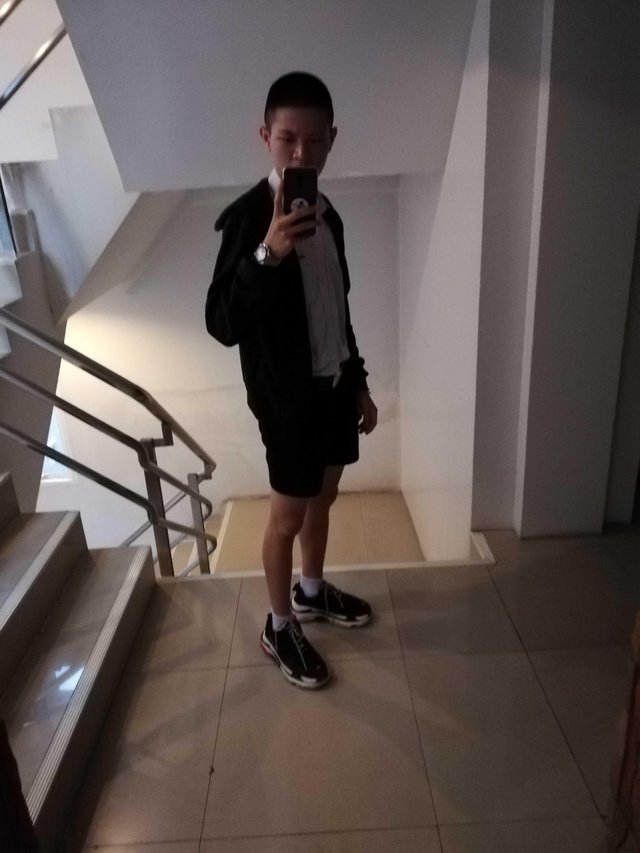 ​EN
Hi to​ all! I am new​ here​ Steemit and​ one of​ the​ student of​ @michaelcabiles at​ his eSteem Education protect​ and​ I​ am​ very​ happy to​ join this​ platform.
My​ name is​ Veerachai​ Lorcharoen.​ I​ am​ 17​ years old.​ I​am​ a​ 6th​ year​ high school​ and​ a​ graduating student​ at​ Kosolphattharawit​ ​School​ in​ Bangkok​ Thailand.​ I​ am​ a​ Thai​ National.​ I​ love eating health​y foods and​ doing some​ exercise for​ diet.​ I​ am​ also​ an​ Amway​ Company​ member​ 3​ months ago.​
In​ my family, I​ am​ living with​ my​ mom and​ my​ father is​ working as​ a​ school​ drive​r​ in Singapore.​ In​ the​ future, I​ want to​ be​ successful music artist.
I​ can​ write English, Thai​ and​ Chinese and​ below, I​ would​ like to​ share to​ all​ of​ you​ the​ translation.
TH
สวัสดีครับ​ ผม​พึ่งเข้ามาใน สตีทมิทครั้งแรกและนี่คือโพสที่ผมจะมาแนะนำตัวเอง​ ผมชื่อ วีระชัย ล่อเจริญ ปีนี้อายุ 17ปี
เป็นนักเรียนของคุณครู ไมค์เคิ้ล ผมเรียนอยู่ที่โรงเรียนโกศลภัทร์วิทย์ ผมจะเป็นคนรักสุขภาพ ผมชอบออกกำลังกาย และชอบกินอาหารที่มีประโยชน์ ถ้าเพื่อนๆคนไหน มีเรื่องสุขภาพหรือว่าเรื่องอาหารที่สงใส สามารถมาถามผมได้นะครับ ผมเป็นคนชอบแต่งตัวแนวSwagผมจะลงรูปมาให้ดูเรื่อยๆถ้ากดติดตามผมๆจะเอาเรื่องดีๆเรื่อสุขภาพต่างๆมาฝากทุกๆคนครับ​ ผมขอฝากเนื้อฝากตัวด้วยครับ
​
@chai1628 -​ eSteem​ Education