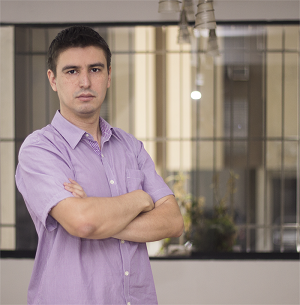 Hello Steemit, My name is Carlos Eduardo Castro, I live in Caracas, I am from Venezuela and proud to be born in this land! As a good Venezuelan, I am an Arepa lover and in love with Venezuela´s Gastronomy.
I like electronic music in all its forms. Also, for years I´ve been fond of reading, specially intrigue or police type of novels. (I believe I have more books than those I can read in this life).
Since a young boy I showed interest for the computers, specially in the programming area. At 13 years old I started to take my first steps towards this area using a database MS-Dos System.
I am amazed to find out, how through written codes, solutions could be developed orientated to the automized processes and how this solutions can make our lives easier.
I consider myself a criptocurrency enthusiast person. For three years I´ve been following the Bitcoin evolution and more recently the growth and expansion of new economic models, that, without a doubt, will shake the world economy. (If it isn´t happening already).


We are lucky to live in these times, since just now there are about to take place big changes in the world and We have the priviledge of being witnesses of such changes and, in some cases, be part of them as well.
I hope to share with you, ideas, knowledge and together can collaborate in order to create a big community.