Introducing myself a little bit on this amazing virtual world
I am a 22 years old guy, fanatic of the virtual world, music, reading, art, and above all entrepreneurship, I have learned that nothing in this life comes without a little effort and that therefore, effort is equivalent to one Satisfying reward, of course, roads will not always be easy, we will not always the doors open on the first attempt, sometimes we will have to try 2-3-4 times before receiving the expected result, but you know what? It will be totally worth it. When faced with all those obstacles that life presents us and overcome them, there is no satisfaction to be compared, there will always be those who support you and at the same time will appear who will want to slow you down, you have the power to decide who you will listen to and who you will have by your side , Decide wisely and the result you will get will be unmatched.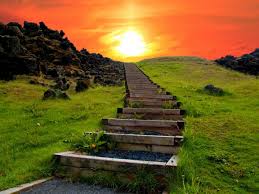 Personally I have always tried to achieve success in different ways, some more complicated than others, and regardless of the fact that sometimes the opportunities did not give me the expected result, I never lost hope, never lose that emotion to be successful in what You are doing, no need to lose the positivism that prompts you to keep trying, no matter how many times you fall, you must get up, it is not how many times you fail, it is about learning so much from each failure, since each is a teaching which brings you one step closer to success.
I would like to finish this post with a message that many should know, and it is "The one who perseveres reaches the finish line" and this must be followed to the letter, you must go ahead no matter how difficult your path becomes.
With nothing else to add, here begins my journey on steemit and my goal is to acquire much knowledge, thank you very much for your time and we'll see in another post.