Play The Video Before Scrolling Down. Its a theme song.

Steemit.... Steemit... Steemit.
Am not new here, but i feel as if i am. Do you want to know why?
Its has been a month or so since i last posted frequently on steemit, well it wasnt intentional, its the the hussles and bussles of life, but now am back.
Bigger and Better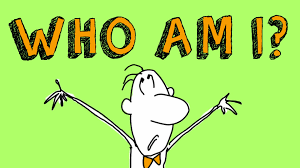 My Name Is Brian...
Brian Adams
many people say my mama loved Music hits by Bryan Adams.Well i also do.
From my account portfolio i have displayed some of my works.
Crypto Currency Investment and Trading.
I posting news and will start posting chart analysis on various crypto currencies. Feel free to ask as many questions as possible. You can also enroll for a mentorship programme on crypto trading. This is the main reason as to why i have been off steemit for quite some time.
In the world of Music i am a big fan, i extract meaning from songs and relate them to the real time world. That is #cryptocurrencies, #life #love. With this i believe in one way or another i act as an advertising media of music.
My second point brings me to my belief of rising by lifting others. There is this phrase i like using, do good and and leave, in Swahili "Tenda Mema Nenda Zako" I do my level best to see that another being is a better person.
We are all big fans of Memes, one thing that makes us laugh almost to crack our ribs. well i love laughing , laughing soothens the heart and spirit. So i will be posting memes and i hope i will turn your bitter day into laughter.
You must be curious of my Looks.

Am Kenyan And A Human Being in General lol.
To all those who are joining steemit i wish you all the best. Its a fan community , its pays you for your work, so work on your quality and numbers then never forget to Comment, Upvote, Repost and post.
Best Of Luck Guys.