Anonymous, WhiteList Only BidBot. Upvotes & Moderate Flags. Unique Delegator Rewards. 20K SP and Counting
Meet @Bid.Bot, the all-in-one ethical Steem bot for upvotes, moderate downvotes, and stake monetization. This Bid Bot, run by a team of professionals and seasoned Steem investors with the communal interest of all the users and stakeholders in mind, offers unique features.
Automated whitelisting (over 20K members by trusted curation initiatives and counting) + blacklisting
Incentivized moderate flagging by credits generation.
Full anonymity and privacy protection against flag revenge. Encrypted memos only.
95% shares for delegators + 10% daily credits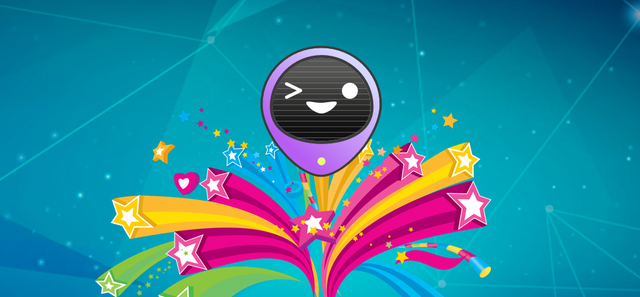 Avatar based on an original idea of @fabiyamada
Intelligently Curated Whitelist & Blacklists
No machine or bot on the blockchain can effectively recognize content of quality that is worthy of promotion. This is why we have to rely on the efforts of human curation initiatives to ensure only genuine quality content creators are permitted to use the services offered by @Bid.Bot.
Bidding on upvotes and downvotes with @Bid.Bot is limited strictly to users with a Steem reputation equal to or higher than 65 (will be increased over time based on users behaviours), and/OR users previously upvoted by any of trusted curation initiatives listed below.
More specifically you should have received at least an upvote from any of the following curation initiatives, never a downvote or an unvote. If an unvote was casted you may still be whitelisted if a consequent upvote was casted.
In addition, several blacklists, are used as fallback to ensure @Bid.Bot is never available to those who do not have the blockchain's best interests in mind.
The above is not by any means a complete list of trusted curation initiatives. The whitelist may grow over time
Reward Pool Protection - The First Incentivized Flagging Bot
Steem bidbots and voting services are disliked by many and not without reason. No one enjoys seeing the trending page full of low-quality posts promoted for monetary gain alone, and the rampant abuse of promotional services by the greedy driving promising content creators away from the blockchain.
Numerous attempts to balance the reward pool distribution to combat the abuse have been made, but few had any impact. @Bid.Bot is the first to offer anonymity to all its users and incentivizes the moderate flagging of overvalued posts.
100% Anonymity Against Flag Revenge
Due to the unique features offered by @Bid.Bot, and in attempt to combat rampant abuse of curation reward distribution (through pre-running trails that scan bidbot wallet activities), bids sent to the @Bid.Bot are only accepted in the form of encrypted memos.
Encrypting your memo before sending upvote or downvote bids to the @Bid.Bot is easy, and instructions can be found in this guide.
While your username is still visible in the transfer, it is virtually impossible to identify the target of the flag, effectively protecting you from a flag revenge. Unencrypted memos will be rejected and sent back to your wallet.
Example of encrypted bid memo for flagging:
# flag https://steemit.com/steem/@bid.bot/howto
Why flag?
Downvotes (flags) have a very negative reputation on the blockchain and are often seen as an offensive and personal attack. This reputation stems mostly from the way downvotes are built into the Steemit frontend. Most often used to downvote spam and similar unwanted content, downvotes have another very significant role on the blockchain that remains widely unused: balancing the distribution of the reward pool by downvoting overvalued content.
Until today, Steem minnows had no way to influence the reward pool through downvotes. Without sufficient SP and with the fear of retaliation, all they could do is feel frustrated at the current state of reward distribution. @Bid.Bot is here to change that.
Moderate Flagging & @Bid.Bot Credits
"Bidding on flags? That will cost me STEEM / SBD, so why do it?"
@Bid.Bot reserves the liquid SBD/STEEM used to bid on a downvote in the form of "Bid.bot Credits", stored through memos in your Steem wallet.
These credits can be used to bid on upvotes for quality posts.
It is important to notice that flags have lower maximum cap compared to upvotes. A bid for an upvote can be in total (summing all the bids for the post) maximum 150 STEEM / SBD, while a bid for a downvote maximum 25 STEEM / SBD. Such difference is implemented to prevent abuses of the flagging system and incentivise moderate flagging only, in addition to the reputation/whitelist + blacklists requirements.
Example of accumulated credits in your wallet via unencrypted memo (for transparency):
Credits Balance STEEM: 15.000 SBD: 25.000
Example of encrypted bid memo using accumulated Bid.Bot credits:
# from-credits 5.000 STEEM https://steemit.com/steem/@bid.bot/howto
or
# from-credits 5.000 SBD https://steemit.com/steem/@bid.bot/howto
Moderating Overvalued Posts
As mentioned above, @Bid.Bot is one of the only upvote purchasing services available to require the encryption of memos. This means anyone can check the wallets of most bidding bots and automatically identify the posts about to receive a significant upvote. By voting ahead of the bidbots, runners of such scripts are effectively abusing the curation reward distribution system. @Bid.Bot lets you do the opposite. Using the same information available in the wallets of most bots, you can mitigate crazy payouts by sending your flags via @Bid.Bot.
In addition, @Bid.Bot has a balancing system in place. If a post receives both a downvote and upvote bid for the same post via @Bid.Bot, the correct sum for upvoting or downvoting the post is calculated automatically according to the bids made.
Remember that while you cannot decipher the information in memos sent to @Bid.Bot, you can still see what posts were submitted to other bidding services on the blockchain and react against overvalued contents.
Up & Running
We, the team of professionals behind @Bid.Bot, have full faith in this project, and have powered up and delegated an initial sum of over 20,000 STEEM (purchased especially for this project) to @Bid.Bot in order to make it immediately available to users.
You can start sending your bids immediately to use this STEEM power to upvote and downvote posts on the blockchain. Find out how in this guide.
Support & Earn by Delegating
Supporting the @Bid.Bot is not only helping safeguard the reward pool, but is also an attractive opportunity to do so while monetizing your stake on the blockchain.
In addition to 95% of shares paid out to delegators in liquid STEEM/SBD, you will be able to accumulate Bid.bot Credits reserved for you to use in bidding on upvotes.
Earn Shares + Bid.Bot Credits!
For every transfer of liquid rewards to your Steem account (according to your delegation value), an additional 10% will be generated and reserved for you in the form of Bid.bot Credits. This will allow you to continue using some of your delegated SP as though it is still controlled by you to upvote quality content you deem worthy.
Delegate Now Via Steem Connect
Copy/paste the following link, change the variables as detailed below, and paste into your browser URL:
Set the sum of SP you would like to delegate.
Replace youraccount with your username.
Replace 1000 with the amount you wish to delegate.
https://v2.steemconnect.com/sign/delegateVestingShares?delegator=youraccount&delegatee=bid.bot&vesting_shares=1000%20SP
You will begin receiving daily share payouts as of that moment on.
Originally based on the battle-tested @postpromoter source code. @Bid.Bot will also be Open Sourced.
Bids Are Open!
Start sending your bids immediate. Learn HOW
Get in Touch
Have a question? Join the Bid.Bot Discord Server
Why this Post was promoted via other BidBots?
If there was another way to promote the @Bid.Bot initiative, we would have been more than happy to use it. Without the use of bid bots it is impossible (or likely very hard) to get enough exposure. We at @Bid.Bot hope that our services may make promotion more accessible and fair. We also hope other existing bid bots will experiment and adopt new measures against abuses and overvalued posts.
ALL INFORMATION PROVIDED FROM OR THROUGH THE USE OF @BID.BOT AND ANY OF ITS SERVICES DOES NOT CONSTITUTE INVESTMENT ADVICE OR ANY FINANCIAL RECOMMENDATION. NO FINANCIAL DECISIONS, OR ANY OTHER TYPES OF DECISIONS, SHOULD BE MADE BEFORE USERS SEEK OUT PROFESSIONAL ADVICE OR UNDERTAKE THEIR OWN DUE DILIGENCE.