Hi, my name is Benoist and I'm the creator of the Crypto Base Scanner.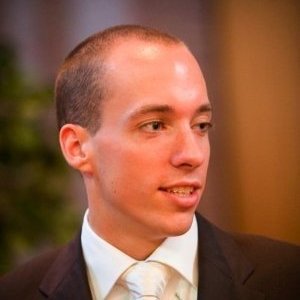 Where it all began
Last summer I bought myself some bitcoin and was holding it for a few months. Back then the price of the bitcoin was rising pretty quickly and before I knew it I had doubled my investment by doing nothing.
As the price fluctuated heavily, I realised that trading with bitcoin might actually increase my investment even quicker. So, on my summer holiday, I was searching for some tutorials on how to trade successfully in crypto. I stumbled upon a set of videos created by QuickfingersLuc. In this series he clearly explained how the strategy that he uses works and, more importantly, how to make a profit.
As the videos seemed so simple I decided to send some of my profits to an exchange and try it out. I started looking for the right markets to trade and not long after that I made my first profits.
The theory seemed to work well and I started to get more and more involved in the trading, too much involved actually. I was spending so much time go through the charts, that other things in my work and life were falling behind. As my portfolio was quite small I decided to place fewer, but larger orders. This turned out to be a big mistake, because I quickly ran out of funds before I could make a profit and I lost nearly half of my portfolio.
The Creation of Crypto Base Scanner
As I am a very experienced programmer, I decided that it was worth my time to explore and create a way to automate the base detection. A few hours of trying produced some great results and I saw markets popping up I'd never even had a chance to look at yet.
Feeling very positive about the first proof of concept of the algorithm, I created a quick and easy mobile application, so that I could receive push notifications when a base was cracked. This took a couple of weeks to create and I started to use the app every day to find the right markets to trade. It saved me at least 5 hours a day going through the markets and readjusting my alerts. It also gave me a lot more confidence in the trades and how long to wait before to start selling.
I was showing it to other traders around me and you can imagine how someone reacts to an app that will tell you when you can buy crypto and so did they. They all requested to use the app and I invited them to the test version.
At that time I realised it would be a really good product to create and allow other traders to use this algorithm as well. I asked my designer to come up with some nice looking screens for the mobile version and a few days later the screens looked awesome.
November and December of 2017 were all about sharing the tool with other traders to test it out and to fix all the issues that were still blocking a release to the public. Nearing the end of December the app was finally ready and accepted by the app stores. The beta tester all loved the app and word quickly spread out to other traders.
In the following months development increased a lot and it's now a full time job.
Thanks to all the support of the early adopters, the tool now has mobile, web and desktop version. You can sync your trades and soon you will be able to use the app as your go to platform to do all your trading, account building, portfolio management and more.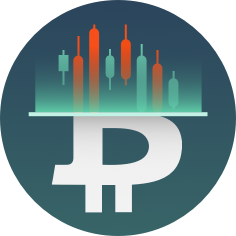 https://cryptobasescanner.com/
Subscribe and download today
Are you not a subscriber yet? Please try it out for free and you will probably never be able to go without it!