The Unveiling - My Introductory Post.
What have i learnt about steemit?
Hello steemit community! Learning about steemit has been an interesting experience.
I have been entertained by stories(i love them), articles about life, games, and even science writeups. I wish i had known about this platform a long time ago. It is relaxing to sit in the bus on my way to or from work reading posts made by distinguished steemians. My research led me to @curie, a sort of curating account. Reading @curie upvoted posts is really rewarding. I hope to join the league of curie recognized authors.
I have seen so much talent especially in the art department. So many beautiful pictures to enjoy. I also intend to participate in the comment contest. It sure would be fun. I would like to use the dApps( i think that is what they are called) that i have found. I found @Dlive interesting, pity they left Steemit.
Meeting some Nigerians here have been delightful. Their advice was what made me decide to put up my first introductory post. I really hope this community would be kind on me. I certainly expect a lot and i plan to also contribute a lot to this platform.
Enough about that, let's meet me!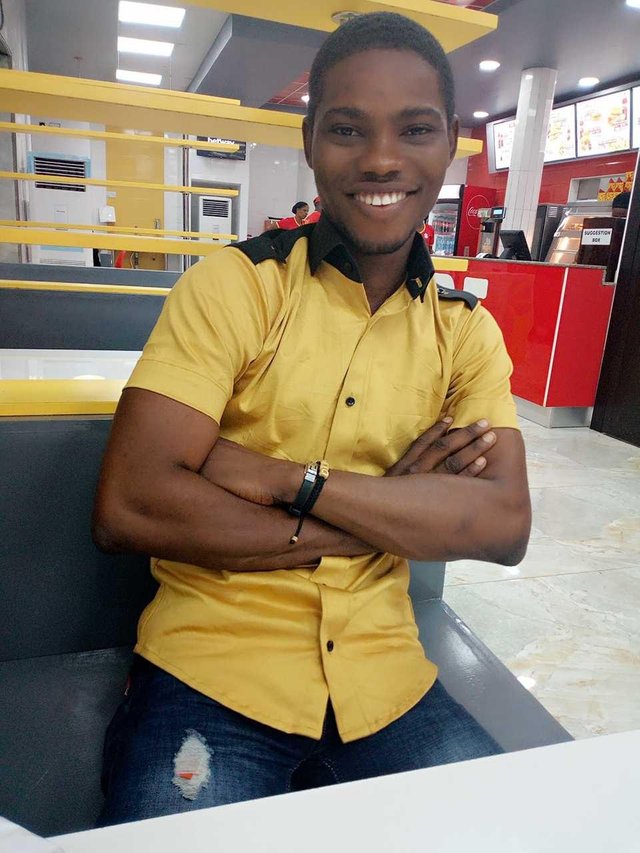 I am Emmanuel Chisomu Orhosere, a native of Delta state, Nigeria. I am a graduate of the prestigious university of Ilorin. I have a Bachelors degree in physics.
What are my likes?
Surfing the internet
It is said, information is power and i believe this to be true. Just about anything can be found on the internet. It gives me fulfillment to be up to date with whatever is happening around the world. I also make sure i learn one new thing everyday. I am lost without my phone, i go everywhere with it along with the charger(power is unreliable in my country).
Repairs
As a little boy, i discovered i had an affinity for repairing anything connected to the electricals. Little wonder i went on to study physics. I repair anything i can lay my hands on. Just this afternoon, i helped repair a blender for a friend. I repair phones, blenders, tvs, speakers, refrigerators among others. Making repairs relaxes me, although i make money on the side, i prefer not to make it a fulltime job(don't ask me why).
Reading
This is another hobby i also enjoy. Ebooks have made life so easy these days. With my phone, i can read anywhere and even in the dark. I love inspirational books the best and i don't have a favourite. Each one hold a special place in my heart.
I think i should stop here.
What are my hates?
Procrastination, laziness, pretense, the too good attitude, the i know it all attitude and lying.
My favourite story
I stumbled across this a year ago and i have not forgotten it since. The gift of the Magi by O. Henry. It is about a married couple, Jim and Della who were poor. It was close to christmas and each was short on money to buy presents for their patners.
The wife, Della desperate for money sold her beautiful hair which her husband admired to the wig maker. She got enough money to buy a gold pocket watch chain for Jim's watch. She returned home happy but apprehensive about how her hisband would react to her shaved off hair.
Jim returns home happy he got his wife something good. He is shocked by her appearance and listens, stupified at her explanation. He shows her his gift for her. Beautiful gold combs to beautify her lovely jair which was no more. She gives him his gift but alas, he had sold his watch to have enough money for the combs.
This story makes me wonder if this sort of love exists anymore. The world would be a better place if sacrificial love like theirs still exists. I do believe i am a romantic.
Favourite quote
Your motivation determines what you would do, your attitude determines how great you will effect a positive change.
Honestly, this has been my driving force for years now. I try my best to make a difference in the life of everyone i meet.
I hope to meet great people here on this platform.
P.s. I really wish i was not limited to five tags on a post(lol).