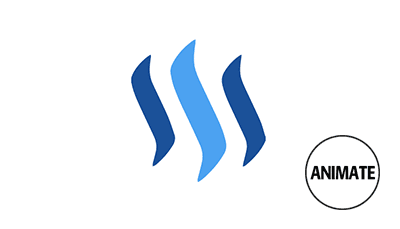 Welcome to my animation and creative Steemit blog. Here I would like to share with you my creative side by posting my personal animation projects, animation tutorials, and animation tips and tricks I've picked up along the way. I'd also like to offer the Steemit community a custom Steemit related .gif animation service for your Steemit posts and projects. Whether it be a header or footer animation of your Steemit name, or a moving graphic to give your posts that extra little edge I'm happy to take on any projects you wish to throw at me.

I have been working as a freelancer in the video editing and animation industry for a few years now. I'm fully self taught and everyday I appreciate the fact that I've found a career I enjoy and passionate about. If you watch a lot of You Tube videos and you don't use Adblock then there's a slim chance you may have seen one or two of my animations before. I mainly create web based corporate logo reveals,idents, stings, supers, and dynamic animated information graphics. I also, when I get the chance, do video motion tracking and composition, along with a bit of green screen work from time-to-time. Don't worry if some of these terms are new to you I shall be breaking them down and explaining all the terminology in future posts.
In this next part I'd like to show you some of the template .gifs I've already put together. These templates are just some simple ideas for Steemit username reveals. You can choose any one of these to be customized with your username and/or any other information you request. Custom gif animations start from between 3 - 5 $SBD for standard templates, 5 - 20 $SBD for animations using preexisting logo designs or artwork, and 20+ $SBD for bespoke animations designed and animated from scratch.
---
CUSTOM GIF ANIMATION TEMPLATES
---
3 $SBD
---
ORDER NUMBER: 3.01
PRICE: 3 $SBD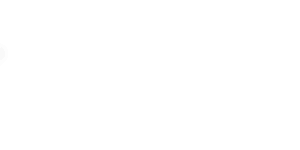 ---
ORDER NUMBER: 3.02
PRICE: 3 $SBD

---
ORDER NUMBER: 3.03
PRICE: 3 $SBD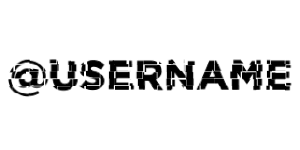 ---
ORDER NUMBER: 3.04
PRICE: 3 $SBD

---
ORDER NUMBER: 3.05
PRICE: 3 $SBD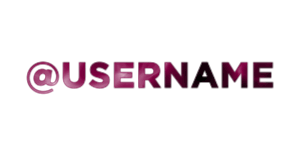 ---
ORDER NUMBER: 3.06
PRICE: 3 $SBD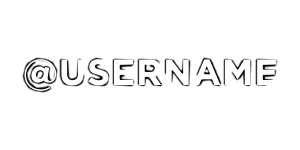 ---
ORDER NUMBER: 3.07
PRICE: 3 $SBD

---
5 $SBD
---
ORDER NUMBER: 5.01
PRICE: 5 $SBD

---
ORDER NUMBER: 5.02
PRICE: 5 $SBD

---
ORDER NUMBER: 5.03
PRICE: 5 $SBD

---

This is just a small collection of .gifs to start you off. They should give you all a good idea of what is achievable. I've tried to cover as many different styles as I could and have purposely kept them simple as anything to hectic on the page can be a bit distracting to the eye. I will be posting new designs and animations regularly so there will be plenty more designs in the near future to chose from.
All templates above are priced 3 and 5 $SBD and will be produced as seen here with your name inserted where USERNAME currently is. If you would like to make any basic adjustments such as different colors or fonts then please add an additional 2 $SBD to the quoted prices. If you do fancy a different color gif you can use the color chart below. Simply add the desired color code to your order.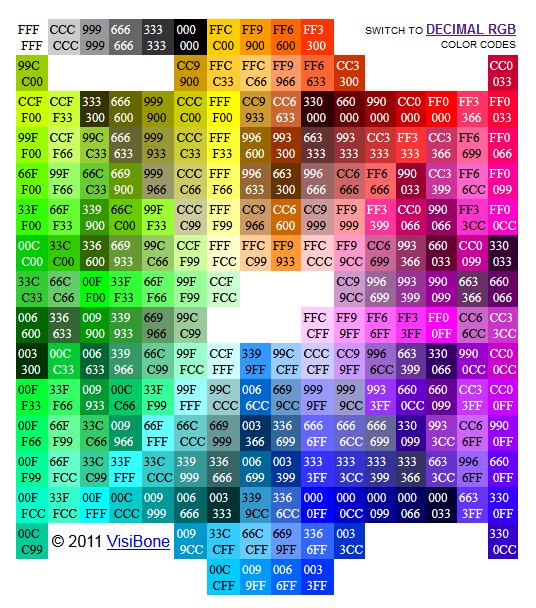 I have over 3,000 fonts so I should be able to cater for most styles, but if you have a specific font you would like used just quote it in your order and ill be happy to update your gif with your choice of font. If you would like to browse any additional fonts http://www.dafont.com is a good place to start.
If you already have a logo, header or footer image for your Steemit account and would like it animated than I'd be happy to give you a quote. Depending on the complexity of the logo and the quality of the image/images supplied this service will be between 5 and 20 $SBD. Feel free to leave your designs and any animation ideas you may have in the comments below and I shall get back to you with a quote.
A full one off bespoke custom design and animation created from scratch will start at 20 $SBD. With this option I would require a simple mood board of images, fonts and colors. This will help me to gauge the kind of design style you are looking for.

Well that's about it. Thank you for taking an interest in this new Steemit venture of mine. If you would like to order any of the .gifs from the selection above then simply leave a comment below with the .gif code, the name you would like to appear on it, along with any additional changes you would like made, and any other relevant information you think I might need. Once I have replied to your comment confirming your order details and price you will then need to transfer the agreed price to @animate . Once this has been transferred I shall aim to fulfill your order within 24hrs.
To reassure you I am a trusted Steemian you can check out my other account @fortified which is currently at 61 reputation. I have been on Steemit since February of this year and have posted nearly a 1000 posts. I have also done many other previous animated gif for various other members of the Steemit community including @ausbitbank, @discordia, @lovejuice, @minnowbooster, and various other gifs for the @minnowsupport project.
Feel free to use any of the Steemit .gifs in this post. It would be great if you tagged me in it the first time you use it so I can see them being used in the wild.
---
If you have any other questions feel free to either leave a comment under this post or message me in any one of the discord chats in the links below.
MSP
Steem Speak
Steem Gigs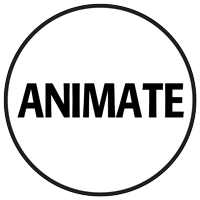 It has taken quite a bit of time putting this project together for the community so it would be very much appreciated if you could Upvote And Resteem this post to give it maximum exposure. Thank you.