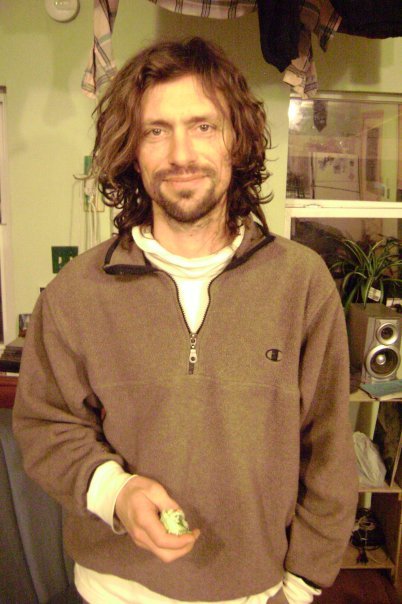 Oregon, 2008
---
2018 June 10
Hi, everybody. My name is Andrew Durham. I am 46, a discoverer, author, and American ex-patriate in southern Europe.
I will tell my story and then share my discovery with you. First, thanks to @markwhittam, my larger than life friend here on the Mediterranean, who has helped me get started on Steemit.
I grew up in Idaho, the child of working class autodidacts with an affinity for craft and esoterica. They taught me to think deeply, design well, and care a little too much about what I eat. Like most parents, they visited their shadows upon me.
At 15, I was depressed, alienated, and hypercritical of my culture. But one day I was spontaneously overcome by an intoxicating degree of joy that stayed with me for three months non-stop. It was obviously how life really is, how it is supposed to be all the time. When it faded, all I wanted was to understand it. I wanted it back.
So began a 21-year independent investigation. I did not go to college or have a career. I just searched in my own way, living in poverty, frequently homeless, reading, experimenting, and keeping the company of elders.
Finally, I discovered the essential means nature provides us for healing from major trauma. Trauma is the root cause of our strangely persistent suffering and problems. Which prevent the joy I had felt. Whatever cataclysm befell many of our ancestors thousands of years ago, life changed drastically for the worse. But just as nature makes trauma unavoidable, so it gives us a simple way through it.
Discovery
Life begins whole, healthy, happy, harmonious.
These reverse due to mass major trauma.
However, organisms are self-healing.
The primary condition of healing is rest.
The profound rest necessary for healing from major trauma occurs naturally in extended total darkness.
This is due to physiology, attitude, and environment. All involve hygiene, the science of health.
Physiology:
In darkness, the circadian system puts the organism in a state of rest, which deepens with time and degree of darkness.
the work of sensory processing nearly ceases in darkness. It normally uses 45% of the brain by mass and 10% of vital energy by calorie.
The abstract mind calms down in the absence of the abstract stimulation of vision. Other aspects of consciousness reassert themselves, balancing psychic function.
Attitude:
Hygiene's passive attitude toward healing means the will becomes mainly passive. It becomes secondary, a servant to the unconscious's active process of healing. The psyche's systems thus aligned, healing super-accelerates, working miracles of regeneration. People have recovered teeth, eyesight, sanity, strength, even youth itself.
Environment:
A hygienic darkroom retreat provides all the conditions of profound rest as well as darkness: safety, solitude, silence, warmth, fresh air, comfort, pure water and food, exercise, and time. It is a perfect storm for recovery.
---
You can read my ebook on it, a complete manual from theory to protocol to computer-drafted plans for components, online or by PDF, free/pay what you like, at:
http://darkroomretreat.com
Anyone with a home can test it over a 3-day weekend for less than $100 in materials.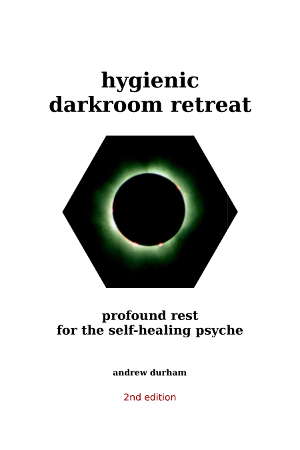 Book cover
The restful use of darkness is part of hygiene. Hygiene is a branch of biology and nature's complete system of health. It is based on conditional self-preservation, life's two defining characteristics. Hygiene integrates with rational philosophy and thus with the rest of life on earth.
Which even includes the elite facilitators of our misery. They need a demonstration of a real alternative to their current course. Words are not enough. They must feel, by virtue of another's presence, safe, welcome, and belonging to a degree that satisfies their ancient hunger and pleasantly overwhelms their conditioning.
Once suffering on earth is ended—a small problem, actually—the next stage of our larger destiny, whatever it is, can unfold. In any case, we can live fully again, no matter what happened to us before.
---
If you have questions, please comment. Talking to people about this and all related matters is what I do.
I need help, as well. It turns out the skills necessary to make, prove, refine, and document this discovery are exactly opposite those necessary to organize its full application. I have only managed short retreats. I need a retreat of 20 days to heal from exhaustion and other symptoms. This has been frustrating, to say the least.
But I figure if I talk to enough people about here, someone will actually try it, experience its miraculous benefits, and wish to collaborate with me to make longer retreats, both for me and others.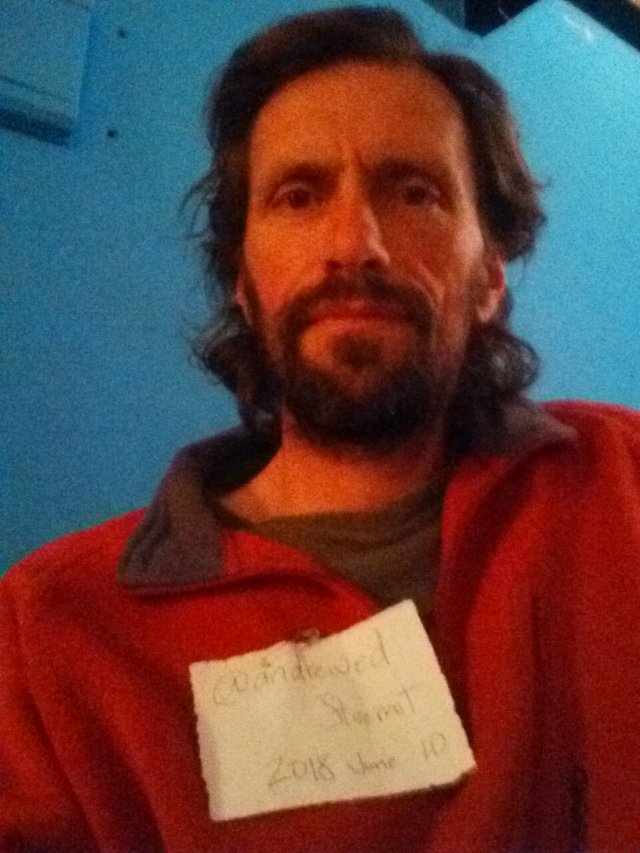 Europe, 2018