London tattooer and horror enthusiast discovering the blockchain
Well....hello!
l heard about steem from my good friend @kommienezuspadt and thought that sounded like a really cool concept so here l am.
l'll start with a bit of an intro of who l am and what l like to do,
lm a tattoo artist that enjoys horror 24/7!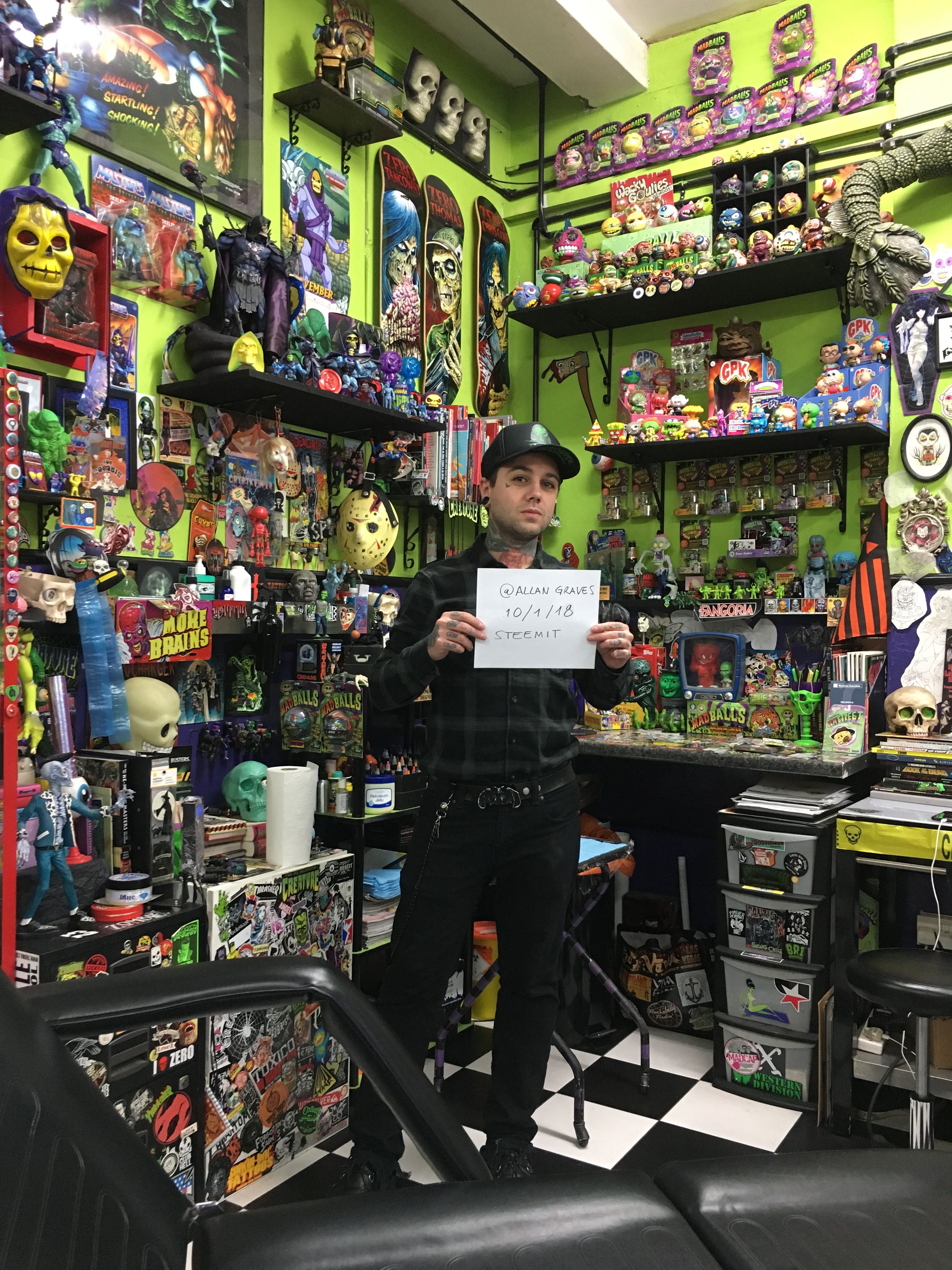 l grew up in Barcelona and from a very young age knew that l wanted to move to London.
l was the kid drawing monsters at class, l didn't know if there was something wrong with me or this was normal as all the other kids were out playing football and such, l was not; l was interested in reading horror comics, watching horror films and collecting monsters..and drawing,drawing and more drawing..!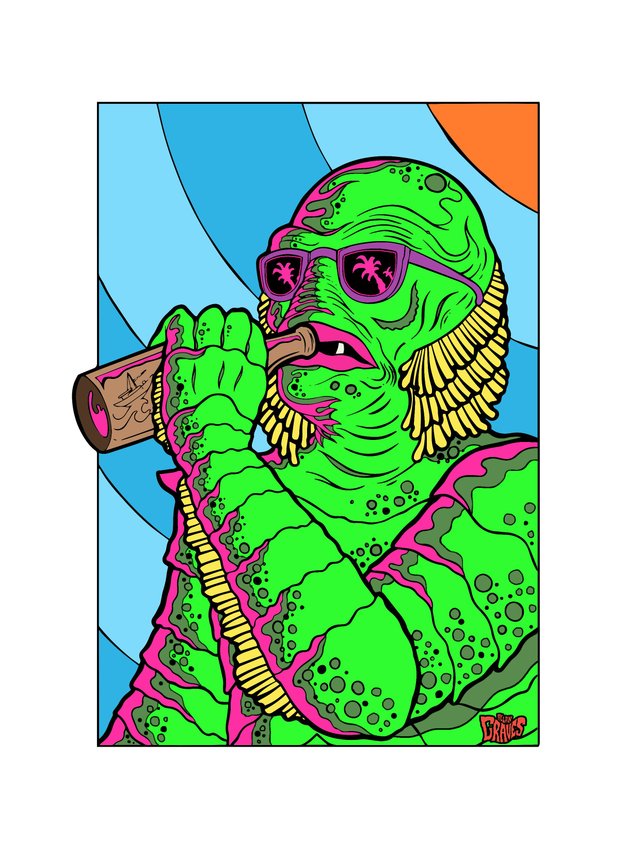 That led me to pursue a career into the arts of illustration, but l discovered tattooing and fell in love with the subject.
and since all l wanted to do when l grow up was monsters l thought of combining those two themes so l did! (here's an example of my tattoo work, excuse the ink on my client's nails haha)!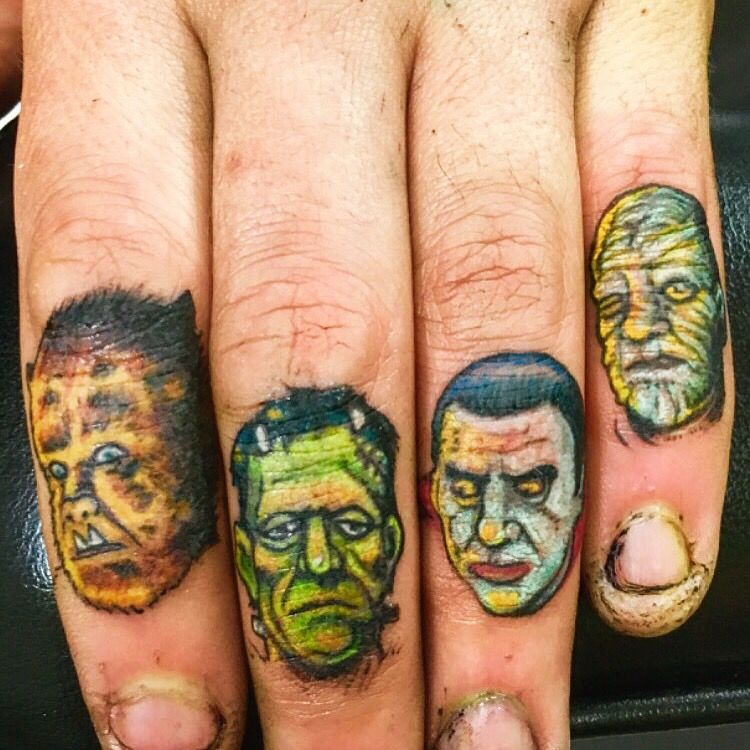 that was 17 years ago..now l own a horror themed tattoo shop in London(UK) and travel the world with my beloved girlfriend @dressedtokillyou attending horror conventions and doing guest spots at friends shops worldwide.