I am so excited to meet the creative people of Steemit. It is my first time to be here and I have many stories to tell you. But first of all, let me introduce myself.
About Me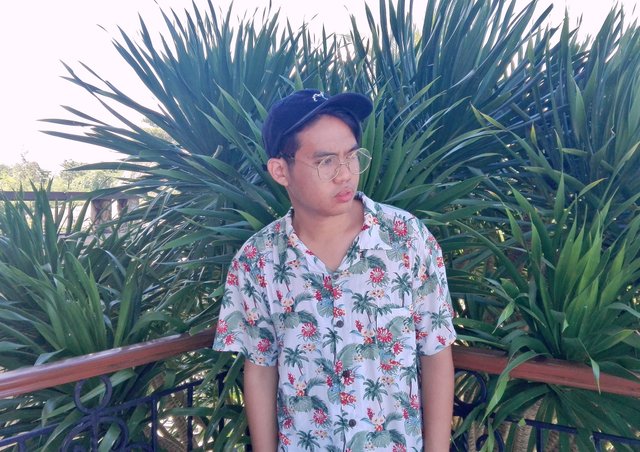 My name is Aldrin Jake Suan, you can call me Aldrin or Drin for short. I am 25 years old from the Queen City of the South Cebu,Philippines.
I am proud to say that I am a thoughtful artist. I love sketching, painting, and sort of artistic hobby. Besides, I took up Bachelor of Arts in Graphics and Media at Cebu Institute of Technology – University and graduated last March 2013. I used my design skills as my current profession and it is my 5th year in the creative industry. Aside from that, I am usually blogging at aldrincoremoshpit.com and I wrote my personal experiences and reviews.
Why I Join Steemit
I was introduced by my friend about Steemit and I didn't hesitate to create a personal account. Joining Steemit is considered as my newest place to share my thoughts and personal experiences. I see Steemit as a venue to expand my skills in content writing and it is an opportunity to interact with the members as well.
I am Passionate About Art
My favorite past time hobby is creating digital illustrations which gain me a lot since I started working it last year 2016. I became known for being who I am when I started making illustrations of other people. I never thought that I could achieve those moments of gaining recognition and trademark as my art piece. Most of my personal illustration work is in self-portraits. I portrayed myself in a specific place that never existed. It is my way of expressing my daydreams into an art form. I do also watercolor painting and freehand drawing. Sometimes, it is fun to practice the traditional way of making an art piece. I never stop learning about art because it is a never-ending process of ideas and creative visuals.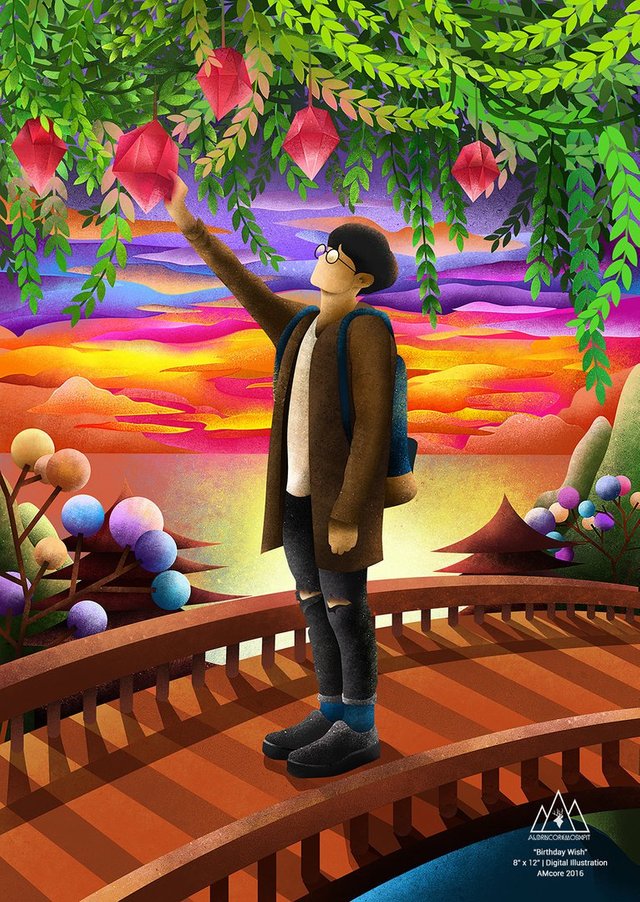 Image Source: www.aldrincoremoshpit.com
Portraying Visual Stories
I am interested making illustrations that portraying stories of certain individuals such as daydreaming and divert senses. It is possible for me to find stories and make it as an illustration because I can see some real-life scenarios in social media and in an actual scene. Despite, I got confused about doing it alone. No one ever told me that I mistakenly interpret stories through illustration. Well, art is always acceptable and no one got to mistakenly do it. Everyone can make their own visual stories in different ways and different form of content.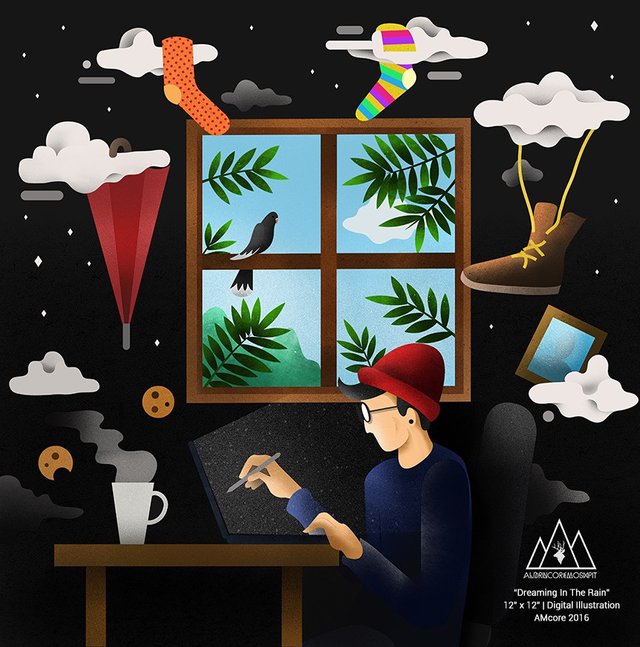 Image Source: www.aldrincoremoshpit.com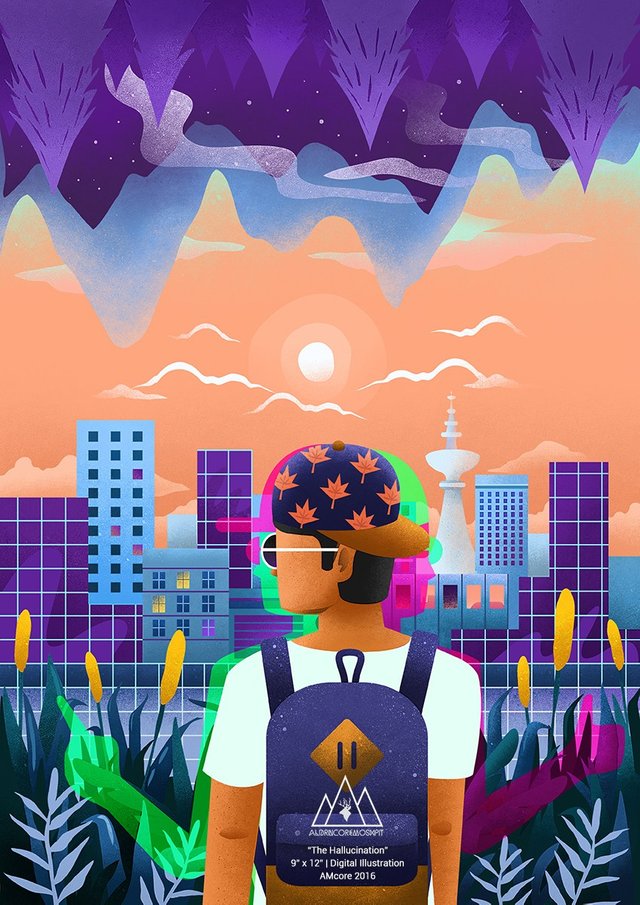 Image Source: www.aldrincoremoshpit.com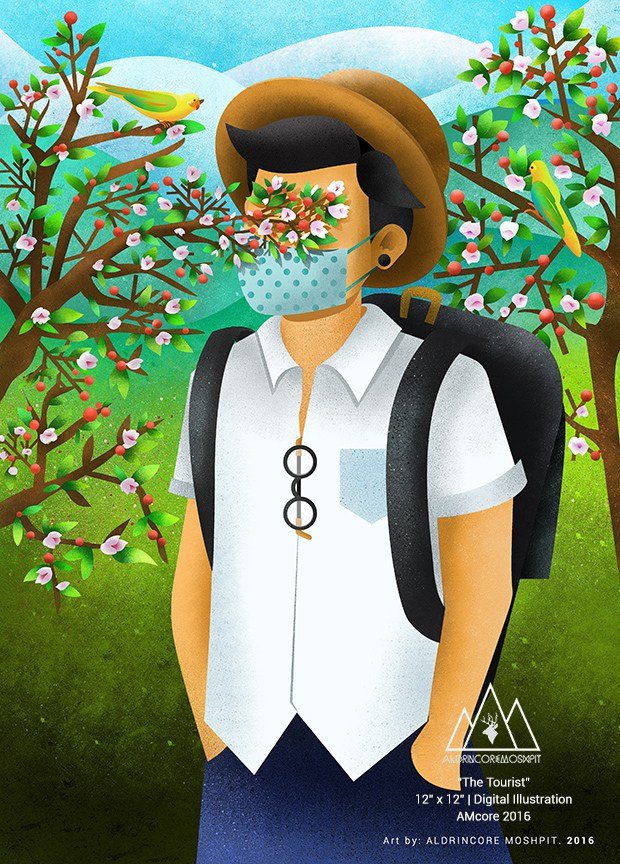 Image Source: www.aldrincoremoshpit.com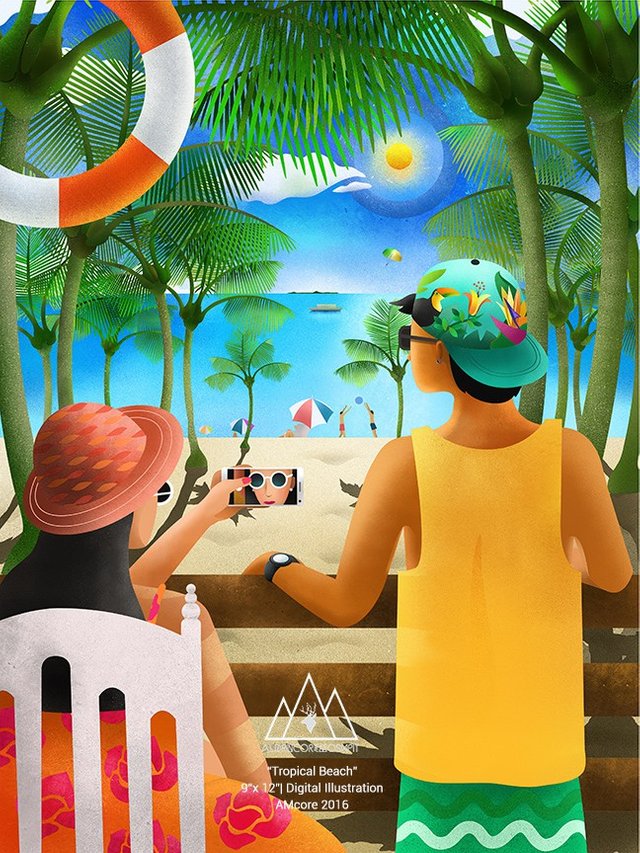 Image Source: www.aldrincoremoshpit.com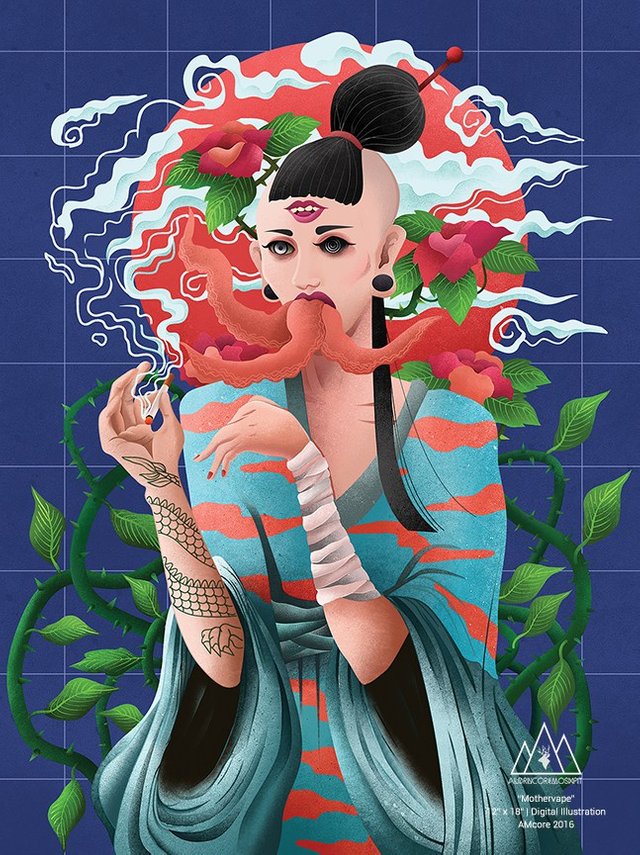 Image Source: www.aldrincoremoshpit.com
Personal Learnings
For almost 25 years of my existence, I never forget about my childhood dreams to become better in art and creativity. My academics before was not really good, but I made my parents proud when I finished my college degree and got a better job. Learning is a never-ending process even if I've already finished my studies. I learned so many things in my career, which I can do better every day and every mistake that I commit. It is a long journey that I couldn't see the ending part. I'm always going with my flow, but I keep minding for any possibilities that can be served me to make reasons to say No if needed. The only regret that I could look back was actually the days that I left behind my personal choices because I got pressure on myself to be placed in a circle of friends that actually I cannot fit in. I'm constantly affirmed for being truthful about my passion when I realized that I should let go things that I never wanted. I truly believe that my creativity can bring me to a new and exciting place like Steemit which I can deliver my skills, my personal vision, and wild ideas through content writing and visual stories. I am very excited to share more stories and interact with fellow members.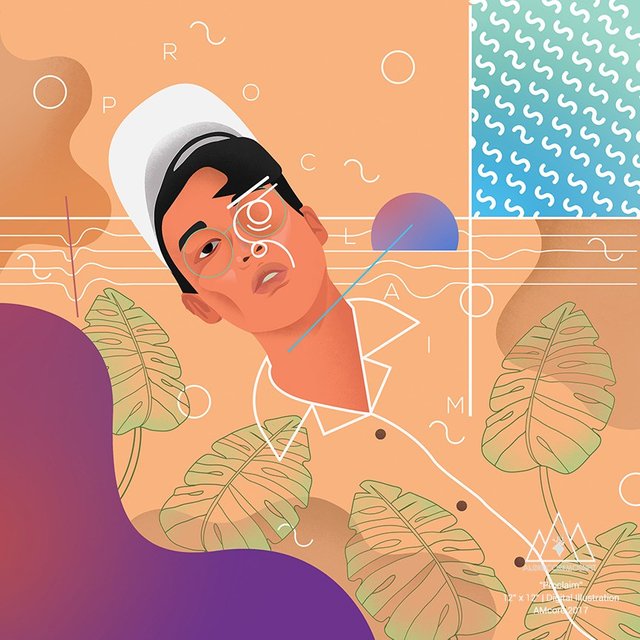 Image Source: www.aldrincoremoshpit.com
Thank you very much for reading my introduction and personal thoughts. I am looking forward to working for collaboration.