When I began to use my reasoning, I noticed that a deep feeling floated my tastes, exactly, I could not explain; producing a sense of freedom that allows me to let go when I feel trapped. I appreciated how my heart beat to the beat of the rhythm that sounded in those songs that I liked and when I realized my thoughts, and these were fused with the melody that traveled through my ears, it simply delighted me. Yes, music is the cause of my feelings becoming so pure, that my emotions are sincere and that happiness has taken one of the first places in me, although for some my way of life is misunderstood.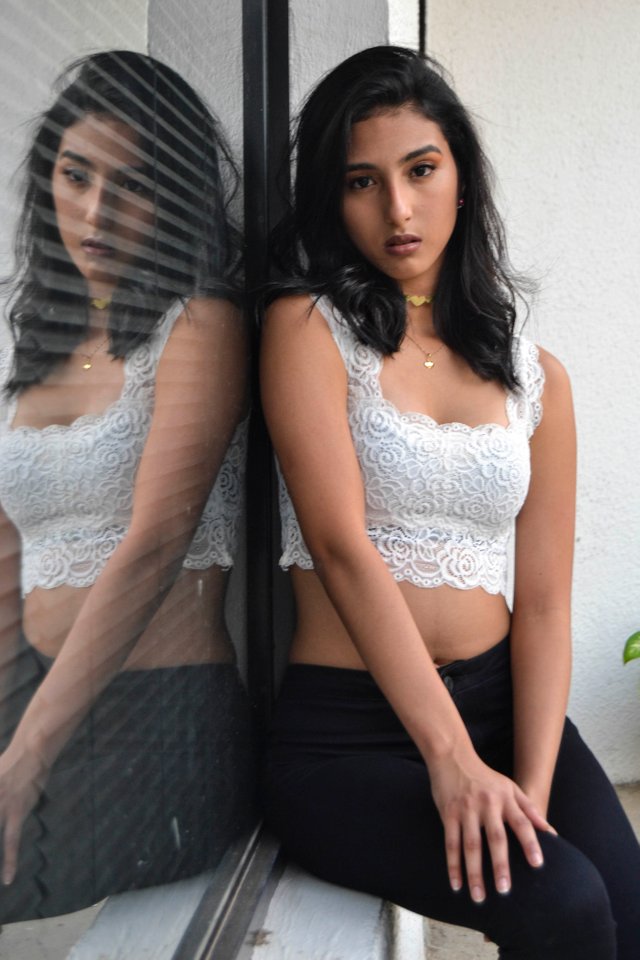 Hello! My name is Alannis, I am 18 years old and I am Venezuelan. One of the engines of my life is my passion for music. From small the musical instruments caught my attention, especially the guitar and the Venezuelan cuatro. When I heard about the four I felt the need to learn to play it, so I was impressed to see the cuatristas execute complex pieces, and much more if they were fast. When I had my first four do not wait many days to start watching classes. I loved every song I learned, being my favorites the solo pieces, even so I enjoy a lot accompanying.
Every time I play this instrument, within me that connection with the essence of my country is fueled.
One of the best days in my life was when they gave me my guitar, since I had time waiting to learn to play this special instrument, and since I started taking classes until today I am still in love with it; it became more than an object to me. I can appreciate each of its parts and also, it is a very intimate means of expression for my feelings; I feel totally identified with its sound, its form and its nature.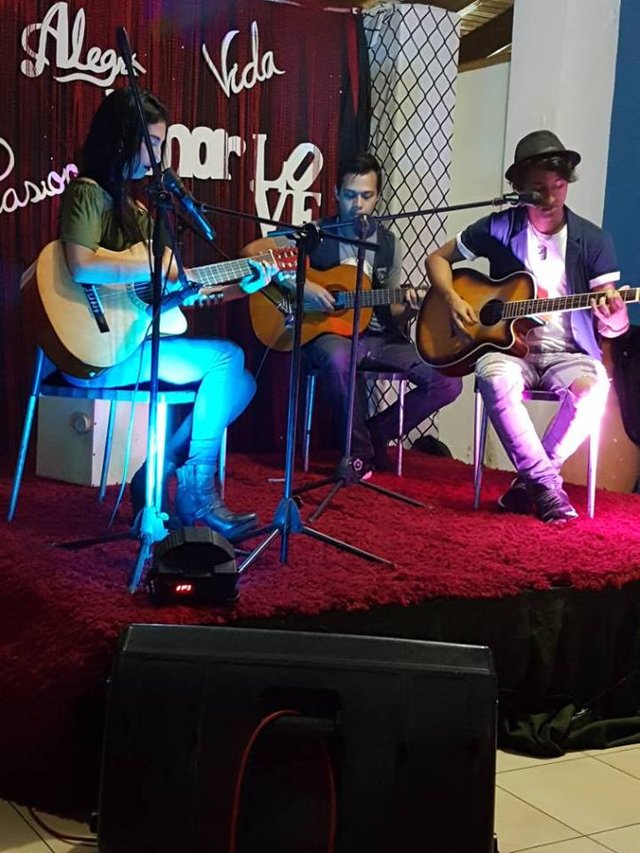 Interpreting "El duelo" by La ley, together with @carlosvidal and Jhorman Martínez
Despite basically run two of my favorite instruments, this is not the main way I want to express myself. I intend to be more direct with my message, since for a long time in my mind there has been the phrase "I want to leave a mark", and I do not feel that through these instruments I can completely transmit what I want. It did not take me long to discover the "perfect" instrument that made me feel satisfied, I always knew what it was, but I did not dare to admit it was in me; my voice.
I made my voice known in an academy in my city called Academia de musica m º "Germán Segura" (@ acamusiger). Since that day I have not stopped singing, learning and experimenting to improve my technique every time.
I debuted with a duet of the song "Lady Is a Tramp" versioned by Glee, with Gerard Segura, a great friend. In that same concert I also sang my first solo of the song "My favorite Things", played by Julie Andrews in the musical "La Novicia Rebelde".
I invite you to read the lyrics of this last song, it is the most tender "tongue twister" you can find!

"Te voy a olvidar", that's the name of the second song that I sing in public, thanks to a tribute we made to Juan Gabriel. It was a fantastic experience! Interpreting this genre is not easy, especially for the attitude that should be taken, whose situation strengthened me and caused me to leave my comfort zone.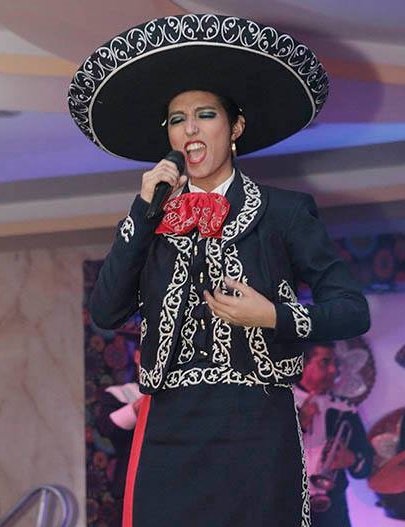 "Aunque me cueste la vida y aunque me cueste llanto ¡MIRA! ¡Yo te juro! Que te tengo que olvidar."
When I was still recent at the academy, I was assigned a Disney theme I had never heard before, it's from the movie Pocahontas and it's called "Colors in the Wind". It did not happen in my mind that such a song was going to mark my life in a special way ... It became very intimate to me. It transmits, apart, a message that promotes respect for nature and invites us to realize the riches that we have around us without thinking about their value, as indicated by a phrase found in this.
I had waited a lot for the moment to share my interpretation of "Colors in the wind", when I did, this theme managed to remain tattooed in my soul. In this same presentation I also had the wonderful opportunity to play "Bella" in the duet "Beauty and The Beast" (Spanish version), with my partner @jeluingmz. I get to identify a lot with this character and apart from being a beautiful song, it was another of which allowed me to experiment with my voice.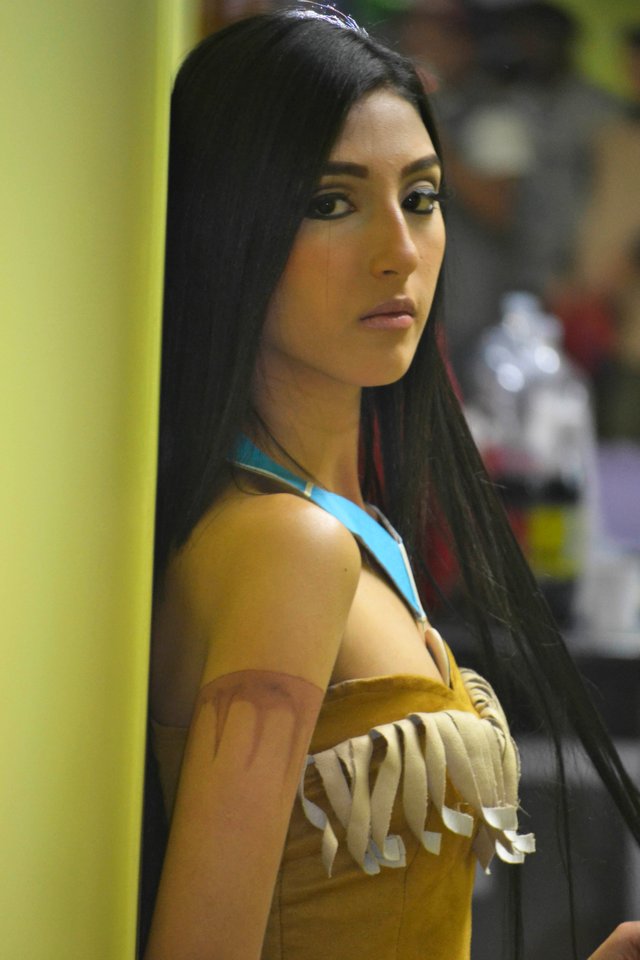 "Y colores en el viento descubrir..."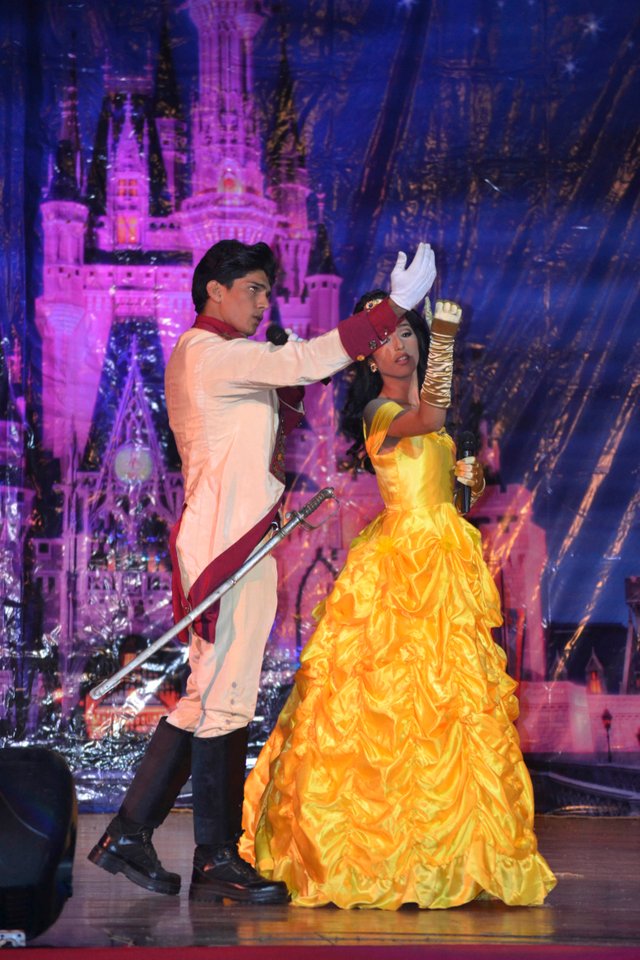 "Nace una ilusión, tiemblan de emoción, Bella y Bestia son..."
After the previous presentations I have participated in several shows made by the academy where I have been part of interpretations of topics such as: "Somos novios" by Armando Manzaneros, "El duelo" by La ley, among others.



Very few people know it, but I love photography. For some time now I began to draw attention in a very particular way and I feel that it is a different way of expression, that is why I admire the images that they transmit, those that have content. I like to capture the moment as much as being part of it.
I call the photographs a "Momento congelado" or "Frozen moment"
I am very attracted to audiovisual content and I enjoy every moment I invest to create it. It is one of the means where I want to express my art, mainly, also use it to share my life and provide quality content that can positively influence people.
Grateful to you, that you are part of this amazing community, for your interest in reading a little about me, and I thank Steemit's society for giving me the opportunity to be part of it.