Italian Tech Blog now on Steemit - Tech Blog italiano ora su Steemit [ENG-ITA]
[scroll down for italian version - scorri per la versione italiana]
Hi to all the Steemians!
After some hesitation, we decided to open an information channel on Steemit.
We run an italian tech blog called Advister, we have our head offices in Tuscany - Italy.
We currently have about 2000 visits each day, mainly from Italy (our posts are in italian, obviously).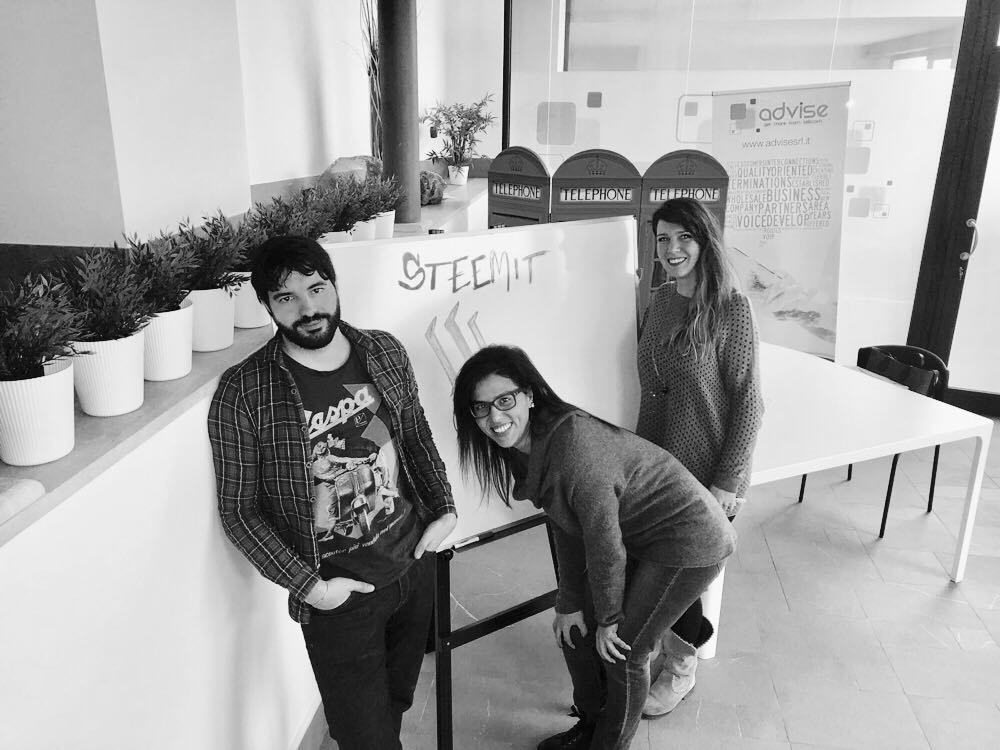 Why on Steemit?
First of all, we are passionate about crypto, a very popular topic on our blog www.advister.it.
We like tech in general, we like to share our opinions, we like to give advice on purchases, getting info ourselves and then inform our readers about less known brands.
Our project was born about a year ago, with another name and linked to a technology e-commerce. We soon realized we needed more space, as the e-commerce had taken hold so we could finally "untie" our work from simple reviews of products to open up to a more impartial and objective type of information.
The next step was a redesign of the blog, the change of domain and of our name. Why Advister? Choosing this name has costed about three days of internal struggles. In the end we aligned ourselves, slightly distorting the English word "advise".
After all, we are digital advisors for all purposes!
Who are the Advisters?
Our team consists of 3 pens (or rather keyboards) and a__graphic designer__. Bringing us on Steemit, guiding and enlightening us, was our engineer @andrew0, one of the first authentic Steemians. We can't wait to delve fully into this new and original community. Follow us and support us, we'll do great things together!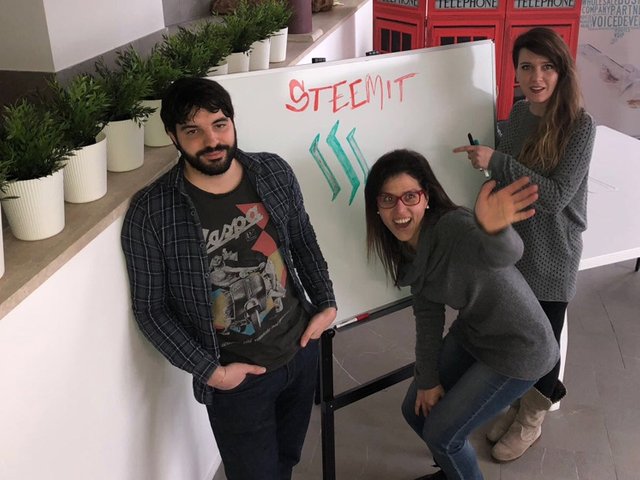 from left to right: Enrico (copywriter), Emilia (graphic designer), Federica (copywriter)
for verification: go to www.advister.it and scroll down the page to the footer: you will find a link to our Steemit blog!
---
Versione italiana
Advister approda su Steemit, finalmente!
Ciao a tutti gli Steemians!
Dopo alcune titubanze abbiamo deciso di__aprire un canale informativo anche su Steemit__.
A cosa è dovuta questa decisione?
Innanzi tutto, siamo appassionati di crypto, argomento molto in voga sul nostro blog www.advister.it. Ci piace l'hi tech in generale, ci piace condividere le nostre opinioni, ci piace dare consigli per gli acquisti, quindi informarci e informare anche su marchi meno noti. Poi perchè @andrew0 ha insistito perchè ci iscrivessimo, promettendoci un po' di promozione sui suoi canali.
Il nostro progetto nasce circa un anno fa, avevamo un altro nome ed eravamo legati a doppio filo ad un e-commerce di tecnologia. Presto ci siamo accorti di aver bisogno di spazio, l'e-commerce aveva preso piede e noi potevamo "slegarci" dalle mere recensioni dei prodotti per aprirci ad un tipo di informazione più imparziale ed obiettiva.
Il passo successivo è stato un restyling del blog, il cambio di dominio e del nome.
Perché Advister?
Scegliere questo nome è costato circa 3 giorni di lotte clandestine interne. Alla fine ci siamo allineati, stravolgendo leggermente la parola inglese "advise". In fin dei conti siamo dei consiglieri digitali a tutti gli effetti!
Chi sono gli Advister?
Il nostro team è composto da 3 penne (o meglio tastiere) e una grafica. A portarci su Steemit, a guidarci e illuminarci, è stato il nostro tecnico @andrew0, uno dei primi autentici Steemians. Non vediamo l'ora di avventurarci pienamente in questa comunità, nuova ed originale.
Seguiteci e supportateci, faremo grandi cose insieme!
Ecco i nostri primi due post qui su Steemit:
per verificare la nostra identità: visitate www.advister.it e scrollando la pagina, nel footer troverete un link al nostro blog su Steemit