I can barely check my own email without the woman's help and she wants me to join steemit?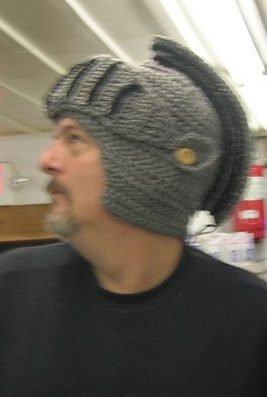 When I come home from work, she's always asking me how my day is - Do I have any funny stories? - Did anything interesting happen? The answer used to be yes all the time, but I think I might be going through a bit of retail burn out because lately the funny stories aren't funny anymore.
Actually, I can't believe some of the people I deal with on a regular basis have lived as long as they have. Statistically, they should have done something stupid enough for an honorable mention in the Darwin Awards.
image source
Day in and day out I have to help people love where they live but I'm also trying to keep them from destroying their home or blow themselves up.
What do I do? I'm a plumber with experience in playing with electricity. I had an HVAC business and was a former diesel mechanic/mobility when I served in the USAF. When I say you cannot plumb your house with garden hose chances are I know a lot more about plumbing than you. TRUE STORY. Please don't do that and you'll have a more harmonious outcome.
I don't know...
The woman says to write whatever comes to mind but I've got a million ideas and a million more dreams I don't know where to start without sounding like a complete lunatic. I love classic cars especially MOPAR. I could do helpful plumbing and electrical tips. I've started drawing a cartoon that the woman says I should post. I also make her crazy by making up stupid lyrics to songs.
That's about it for now. Thanks for reading.