Halo semua, salam kenal! Mohon bimbingannya Senior Stemian dalam penggunaan Steemit! Khususnya @gethachan yang pertama kali memperkenalkan Steemit dan terus-terusan mendorongku agar menulis di Steemit.
It's nice to join with you on Steemit! Ok deh, untuk versi bahasa inggris, saya akan tulis lagi nanti di bawah Bahasa Indonesia ini walau sebenarnya saya belum terlalu paham cara meletakkan bilingual. But, it's better to try than never, right?
Ok, langsung aja. Saya anak baru di Steemit ni. Sebagai seorang cewek yang lahir bernama Yensi Harahap, nama ini tergolong unik. Belum pernah saya temukan nama yang sama di kota kelahiran dan tempat tinggal saya dulunya, Kotapinang, Sumatera Utara. Kotapinang adalah sebuah kota kecil. Di Kotapinang, Kegiatan mengajar murid-murid SMK adalah makanan sehari-hari. Pelajaran Bahasa Inggris adalah pelajaran yang saya ajarkan. Bisa dikatakan saya adalah guru bahasa inggris. Namun sekarang, saya pindah ke Perbaungan guna menjadi pribadi yang lebih mandiri dan sedang menunggu panggilan kerja kedua setelah wawancara berbahasa Inggris yang sempat membuat saya nervous. Aamiin. Semoga saya segera diterima menjadi guru bahasa inggris lagi ya... 😁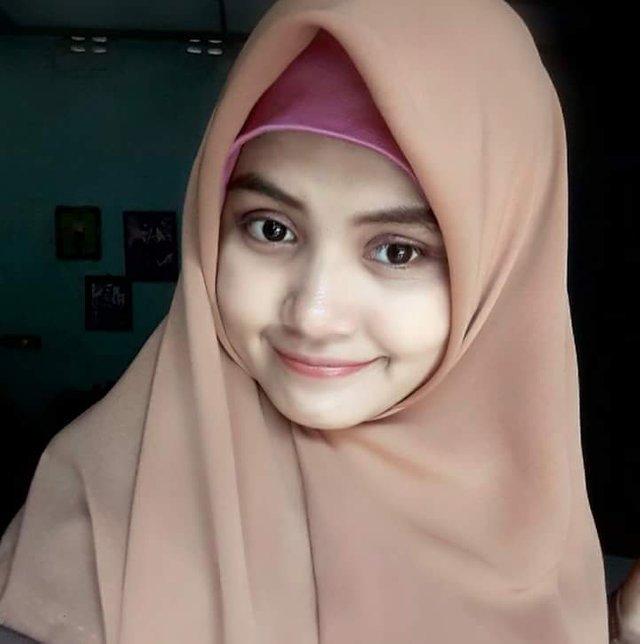 Soal hobi ... hobi saya banyak. Yang pertama adalah memasak. Memasak itu saya pelajari sejak kelas 4 SD. Awal-awalnya saya suka memasak dikarenakan Ibu saya yang sibuk berjualan di tokonya. Karena secara tidak langsung, saya pun jadi ikut membantu agar Ibu tidak terlalu capek.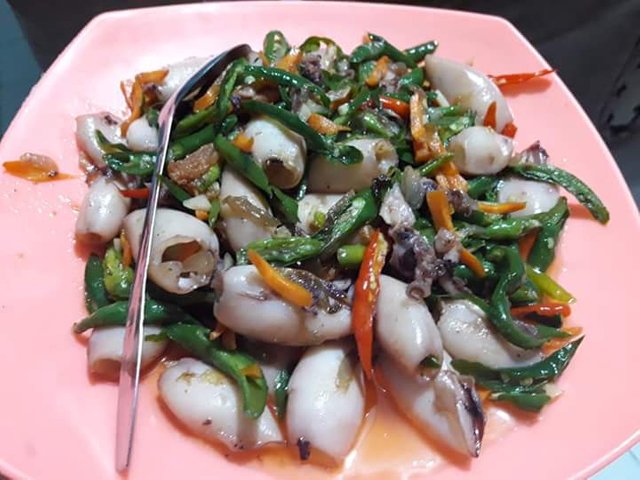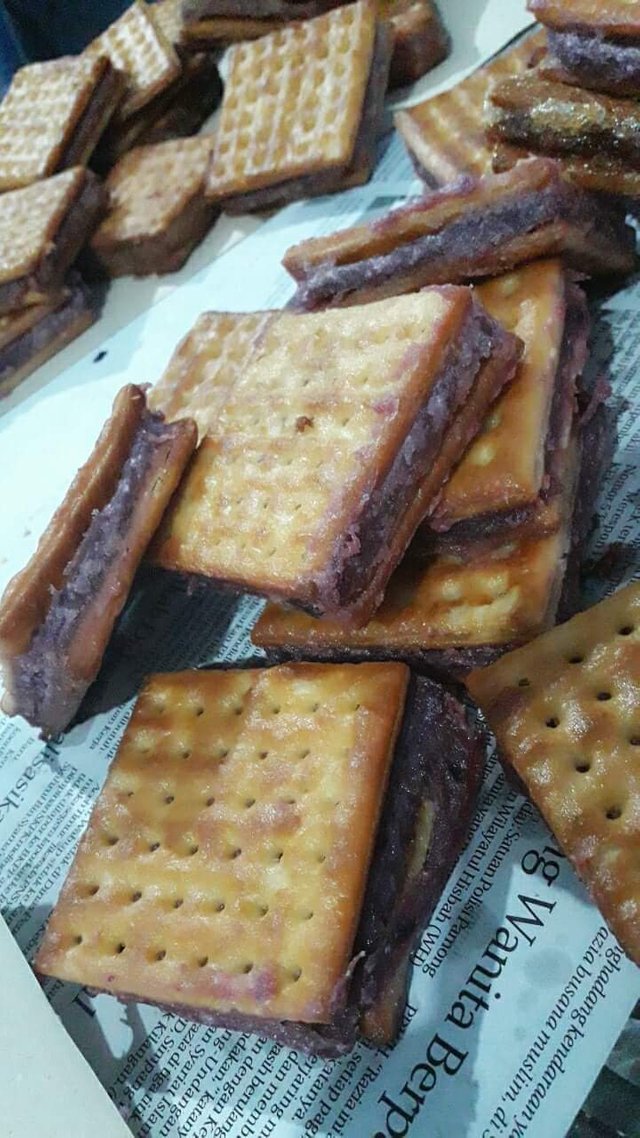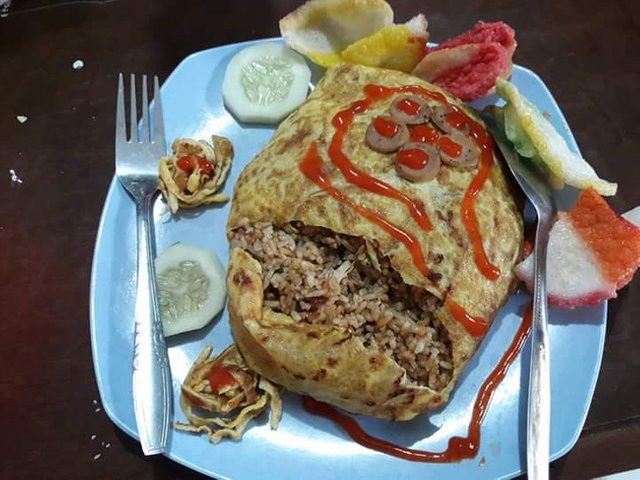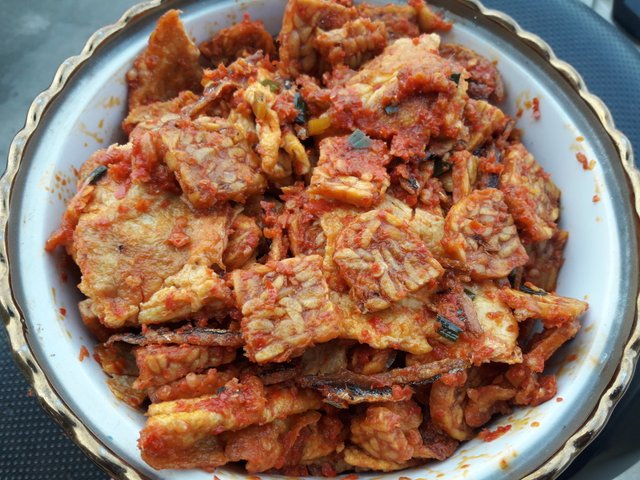 Hobi saya yang kedua adalah membuat handicraft. Saya sudah lama membuat handicraft secara otodidak. Di mana tahun 2011 belum ada banyak video tutorial tentang handicraft. Saya juga sudah banyak menjual handicraft dan barang-barang handmade by my self. Namun, semua itu sempat terhenti di tahun 2014 di mana PKL, skripsi dan kuliah menumpuk jadi satu. Namun, hobi itu kembali datang! Saya kembali membuat handycraft dan menjual itu lewat online maupun offline.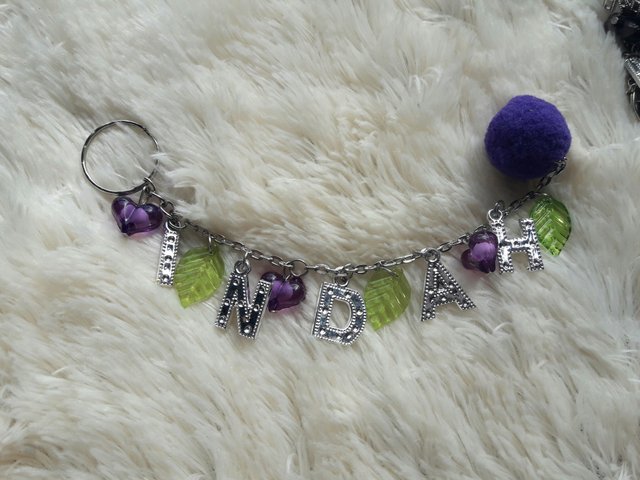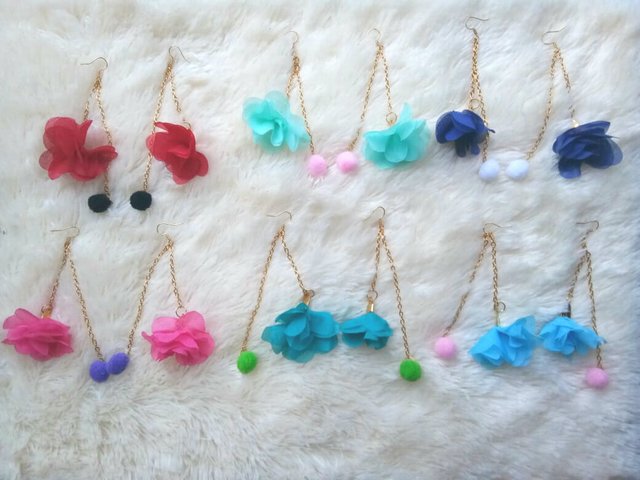 Hobi ketiga saya adalah menulis, khususnya menulis tentang pembelajaran bahasa inggris di grup-grup Social Media.
Hobi keempat saya adalah menonton. Saya paling suka menonton film/drama yang bergenre fantasy dan action.
Ok selanjutnya saya suka bermain make-up. Hobi ini juga saya sempat jadikan rezeki sampingan wktu saya masih kuliah dan kerja. Lumayan, saya kebanyakan menggambar wajah mereka saat-saat acara penting seperti Wisuda, lomba menari dan menyanyi.
Hmm ... sepertinya terlalu banyak ya! Hehe. Oh terakhir saya juga suka membaca. Untuk menulis sebuah cerita, puisi dan postingan pembelajaran bahasa inggris tidaklah mungkin tidak membaca suatu sumber. Jadi, menulis dan membaca memang komplit! 😁
Ok, terimakasih atas waktunya yang sudah membaca perkenalan saya yang sedikit odd ini 😁 see you on next post and let's be friends! Cheers!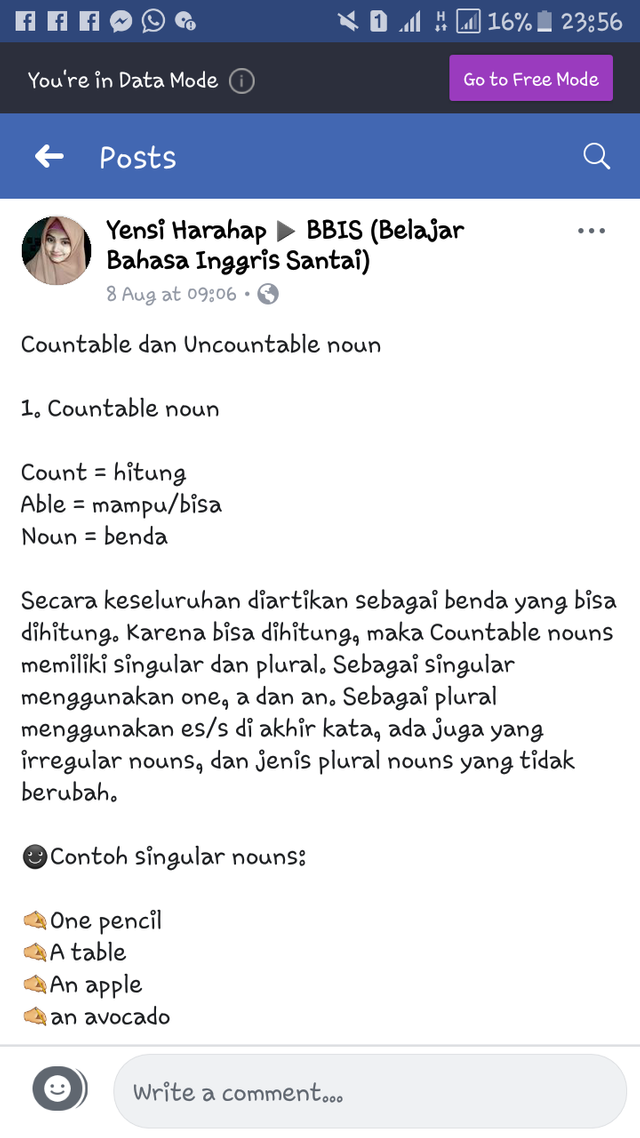 Hello everyone, greetings! Please guide me all of Senior Stemians in using Steemit! Especially @gethachan who was the first person introduced Steemit and kept pushing me to write in Steemit.
It's nice to join with you on Steemit! Ok, this is the English version. Does it seem ok?
Ok, I'm a new fresh in Steemit. As a girl who was born named Yensi Harahap, this name is really unique. I have never found the same name in my hometown and where I lived, Kotapinang, North Sumatera, Indonesia. Kotapinang is only a town. In Kotapinang, teaching activities for Vocational students are my daily activities. English lessons are the lessons that I teach. You could say that I am an English teacher. But now, I moved to Perbaungan to become a more independent person and have been waiting for a second job call after an English interview which made me nervous. Aamiin. Hopefully I will soon be accepted as an English teacher again.
About hobbies ... I have a lot of hobbies. The first is cooking. I learned about cooking since 4th grade Elementary School. At first, I like cooking because my mother was busy selling in her shop. Indirectly, I also helped to make my mother not too tired.
My second hobby is making handicrafts. I have done it since made a handycraft by self-taught which in 2011 there were not many video tutorials about handicrafts like now. I have also sold many handicrafts and handmade items by my self. However, all of that stopped in 2014 which training and practice in field, thesist and study piled together. However, the hobby is coming back! I made handicrafts and sold them back through online and offline.
My third hobby is writing, especially writing about English learning in Social Media groups.
My fourth hobby is watching. I like watching movies / dramas fantasy genre and action.
Ok then I like playing make-up. This hobby also made me a side fortune when I was in college and work. Not bad, I mostly draw their faces during important events like Graduation, dancing and singing competitions.
Hmm ... seems too much writing, right? huh! Hehe. Oh... then, the last. I also like reading. To write a story, poetry and English learning postings it is not possible not to read a source. So writing and reading are complete!
Thank you for reading my introduction. See you on next post and let's be friends! Keep writing! Thank you! 😊