Alright everyone, this will be my first post on Steemit.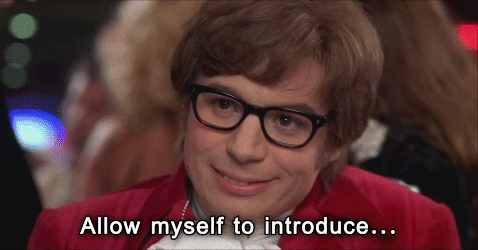 Actually, that's not completely true. I have been posting already as @blevley, but that account is returning to its original purpose, which is to be the ultimate source for events!!! You can read about this in a post I will make for @blevley ;-)
Anyway, an introduction.
My name is Ray, I was born in Rotterdam in 1965 (old-timer, yeah) and I can be very opinionated.
Although I usually can, and will, package my message so it's clear and trying not to offend too many people, you better be prepared that it will happen that you're offended. I am NOT politically correct, expect some swear words every now and again, and some opinions on stupid behavior/things/posts.
I respect people's opinions, I'm a firm believer of freedom of speech, but that ends if you don't allow others freedom of speech. This means that I appreciate people that have an own opinion as long as they don't start to attach others personal. If you do, I will come back swinging.
Also, I am not religious and find that religions are the biggest con ever. DO NOT bring religion into a discussion with me.
Professionally I have worked in IT all my life. Started as a programmer, network engineer, project-manager, IT manager, Program manager.
Since a few years I quit all this and my wife and I moved to Spain for a more relaxed life in general, but also for her health.
Now with these technical skills, business know-how and people-skills (Sorry, hate that word), I decided to use this to make a living working Steemit.
So yeah, I've seen the birth of the Internet and everything that occurred all these years. And I must say that with the advent of Bitcoin and now Steem(it), it's getting exciting again.
Before these new developments, Internet was stagnant, with some new technologies appearing, but nothing really game-changing.
I absolutely believe that Steemit can be the development that will change the way of living.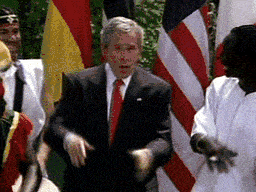 Just to make sure this post doesn't get too long, I will give some idea about what I have in mind, things I will post about.
| Day | Item | Description |
| --- | --- | --- |
| Monday | Shut Up And Take My Money | Fun items you may or may not want to own |
| Tuesday | UBI | Universal Basic Income. This is something that's been discussed forever, but is still open. Could be the way of the future |
| Wednesday | Steem(it) improvements | I think with the combined experience of the Steemians, we can create something amazing |
| Thursday | General Ranting and Raving | Like everyone I do get upset and frustrated about things that happen in the world. Just blowing of steam |
| Friday | What's wrong with... | This can either be funny or not |
| Saturday | Movies & TV Shows | We don't really watch TV anymore, but we will watch a good series or Movie |
| Sunday | TBD | I don't know yet. Since I'm not religious I don't need a "day of rest", but what this day will bring, we shall see. |
This may change, but for now, that's what I'm thinking.
So, to all my fellow Steemians, have a wonderful day/evening/night and hopefully we can have some very fruitful discussions together.

All gif are from giphy.com