PEKOM_HYPERBRAINS Storms steemit.
ImgCre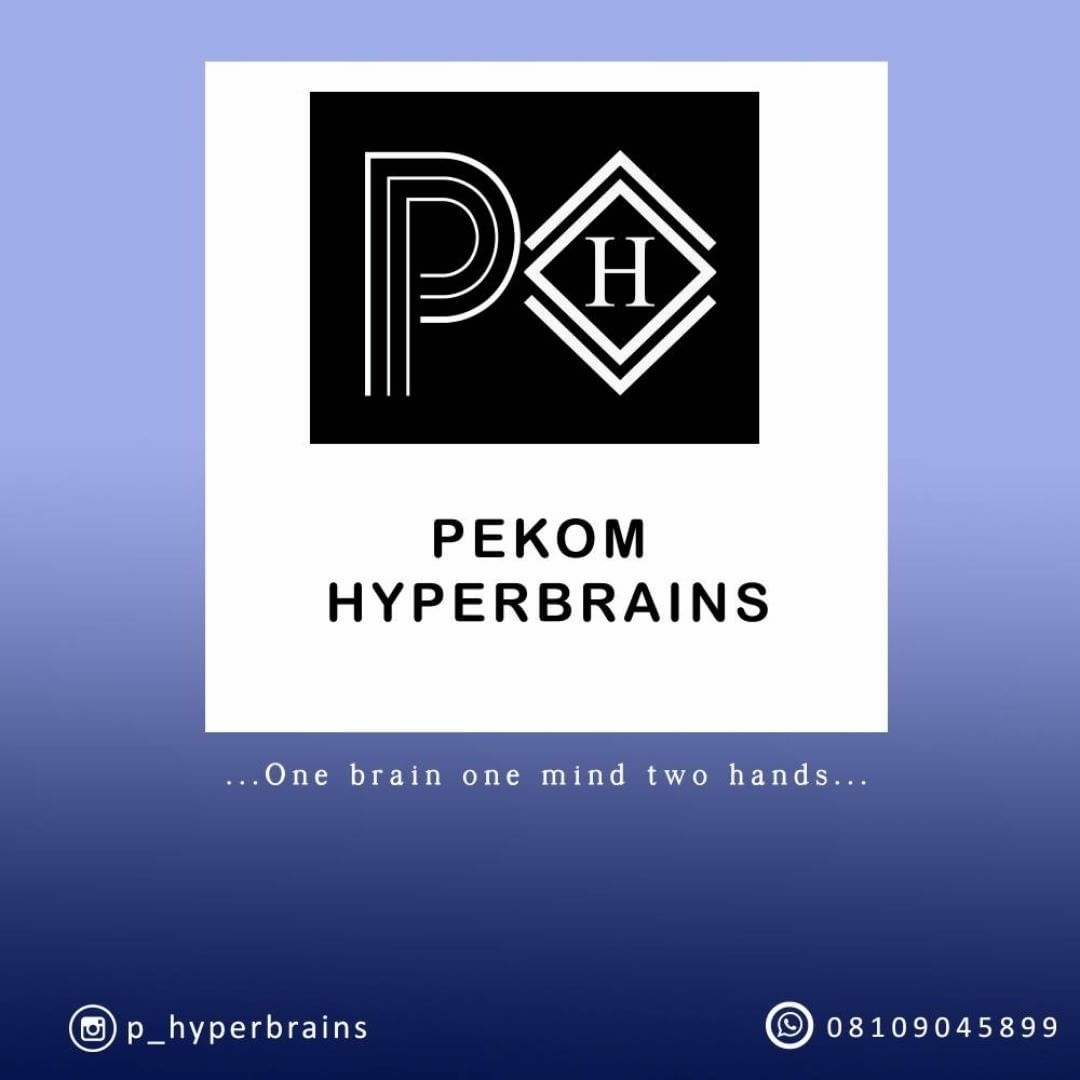 We are an organisation for #mindactivism
Who believe in the one mind, one brain ,and two hands of individuals.
We have goals and visions to make the world a better place.
We portray love and care by giving concern for them that needs it more.
For those who have talents with no opportunities.
What we have is real and we want to make the world a better place..
Beginning from individuals
Beginning from this community
Beginning from Nigeria
Beginning from Africa
With a world with no bounds.
@pekom we want to explore on steemit
Develop student writers, encourage them.
Give the reasons why their values are recognized.
@pekom will help proclaim steemit in other to increase worth and fellowship of the steemit communities at large.
Looking at examples of how several communities have fared like @euronation ,
@lsc-project , @fbn , @airhawk-project @genesisproject @reachout and so on.
We have abilities and good moderator who are committed for survival of the foundation.
@pekom was founded by a steemian KOMOLAFE O.J @pelvis .
A writer , a motivator and a fashion stylist
He has a wide range of understanding with efficient talent to manage the community.
@pekom we have several mods like @pelvis, @thollulope, @royalfinest @olanrewaju.
They also have a wide range understanding of what we stand for.
Contributors to the Genesis of @pekom are @honourmaus @harbysco @blessedman939 @composer @ewuoso @amec @reachout @akintunde @nuges etc.
We all will make things work in order.
@pekom is on instagram as @p_hyperbrains

Our vision is to create a community with values access with the world where rewards are unlimited beginning from skill acquisition, sbd and steem .
---
This post is just an introductory post We look on for sponsors who will get appraisals on our post as time goes on. God bless the world God bless Africa God bless Nigeria Good bless steemit
FOUNDER : @pelvis
MODERATORS: @olanrewaju, @composer,@harbysco.
CONTRIBUTORS: @blessedman939 ,@reachout @olanrewaju @composer .
EDITOR : @boloney
Thanks
UPVOTE, COMMENT AND RESTEEM
#mindactivism #onebrain #onemind #twohands.