Hello my great fellow steemians, you are my friends and family. Finally It is a great opportunity to be on this great platform, I must confess it is indeed a great and rear privilege for me personally. My name is Ajayi opeyemi known as @Oluwabiggie.
I love what i do so much, I am 99% comedian. I do comedy and MC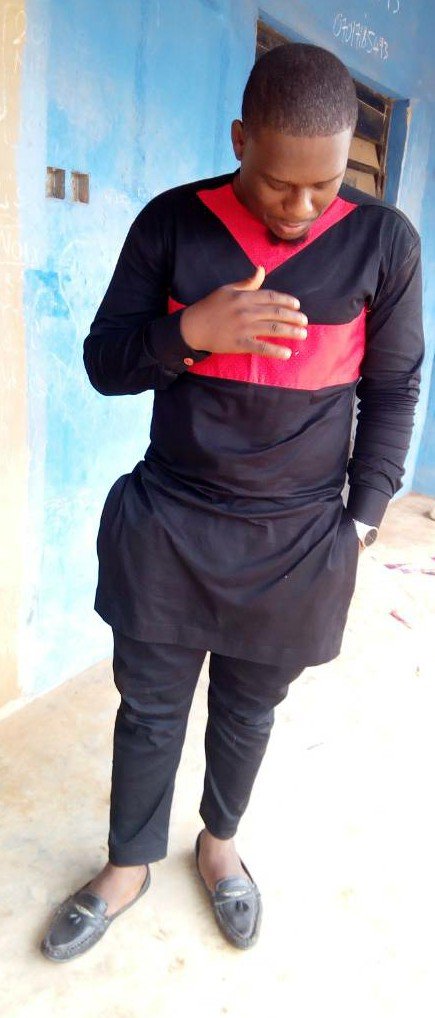 events, am good at it, and it's my pride. Am made for it.
I compere different occasions like birthday party, programs, wedding anniversary, any where needed, I can do it. I am organized, jovial, funny, sweet, reliable and flexible one in which you will be happy to find out soon.
I am currently a 300level student of the department of Pure and Applied Chemistry at LAUTECH Ogbomoso in Oyo State, Nigeria. I believe so much in Entrepreneurship. I love to do business anytime and anywhere I found myself and at any point in time because it makes me face the uncertainty to make them certain.
MY STEEMIT REFERRAL
I got to know about Steemit through one of my friend, @abraham10, by name, who talk much and highly of this platform a lot and that the platform provides her users a great advantage to showcase their writings, talents and their in – built skills inside of them. This is what challenge my curiosity to know more about this great community they use to talk about, and that has indeed improves me as a person because I am now a prideful user of steemit community and I value that so much.
I must confess, it is a great and beautiful work done here, my kudos goes to the admin and innovative faculty that give birth to this great learning community and the fellow ones that has been making impact in this community such as @surpassinggoogle, @ejemai, @surfyogi, @hr1, @adetorrent, @honourmaus, @nuges, @candyman, @mustard, @klye, @naijaboost, @blessing97, @neoxian, @aggroed, @ausbitbank, @teamsteem, @canadian-coconut, @thecryptodrive, @someguy123, @infovore, @officialfuzzy, @aggroed, @ned, @heimindanger, @theprophet0, @acidyo, @neoxian, @anyx, @kingscrown, @steem-mag
REASON FOR JOINING STEEMIT.
Steemit is a platform I love so much because as a business man and career person, it offers me an opportunity to tell fellow users about what I love doing, I also get to teach people too about how it works with competent and commitment of heart. Telling more individuals, giving them an encouragement from stories and articles built, every words post at every point in time, I hope that my post will not only encourage but will walk another step further in someone who is challenge by it. I will also be taking different kinds of comedy videos, I hope you find it interesting, lovely and funny.
MY VISION.
My vision is to make steemit the best business or gathering where people give their best, especially doing whatever they know how to do well. Thanks
Yours sincerely
@Oluwabiggie