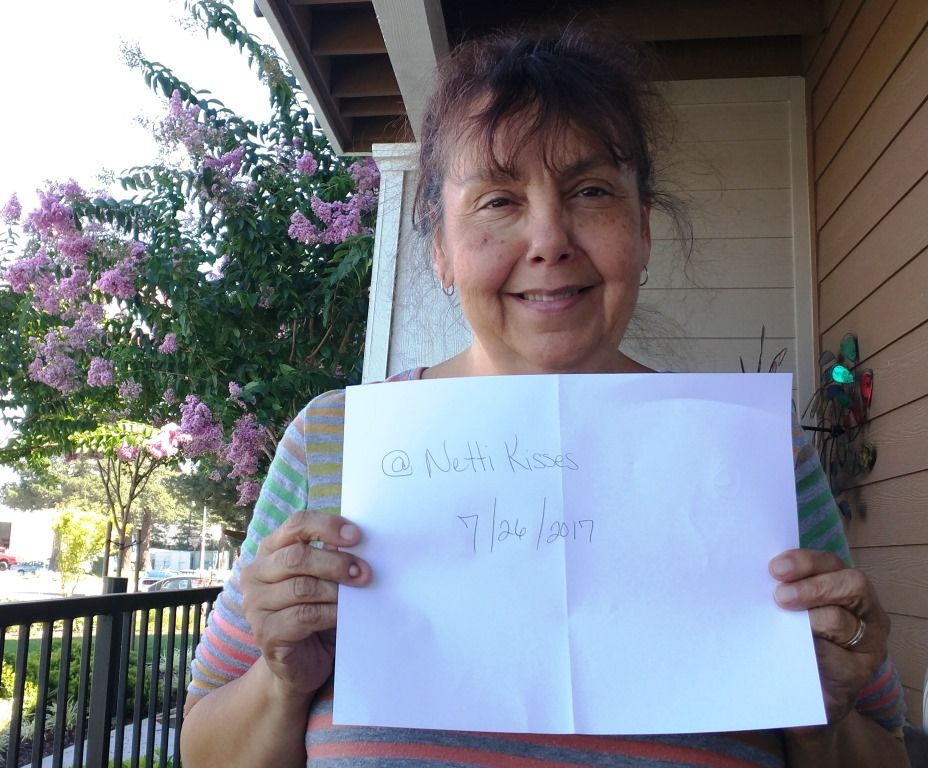 Greetings all, @nettikisses here, but you can call me Annette. I am new to Steem, my husband @carltong seems to enjoy it, so I think I will too. I am very fond of cooking and now that I'm an empty nester, experimenting with foods has become a passion. I've posted most of my work on Instagram, but am now considering the switch to Steem. I don't want to just share my ideas, but learn from yours as well. If you're about recipes, then let's follow each other.
The majority of my life I had family living with me, in one way or another, lol. But now-a-days I have more time to devote to cultivating my cooking skills. Lots more money too, now that I only have a couple mouths to feed, lol. My cooking is literally divided between two separate locations and culinarily requirements.
I am a caregiver for my mother 5 days a week. Although I get assistance in feeding her, there are often times when I must prepare a meal that she can handle. Additionally, I must leave her easy to do preparations for her weekend. Then when back at our apartment, I must consider my husband's dietary needs/wants; it can be challenging.
My mom hates pesto, meanwhile my husband hates lemon desserts but will try almost any food once; he's also good for getting rid of leftovers, lol. Over the years I've improved to the point where others will ask me to cook a special dish for them. I love it and do it heartedly; cooking is in my blood. My grandchildren live in Washington and love it when I make them tons of treats. Their parents are the healthy type, so a little sugar indulgence goes a long way with the grandkids, lol.
One of my greatest joys is when a friend or family member will call me to ask how to prepare something, I love sharing; perhaps the greatest joy is when I assist my beautiful daughter Trisha plan out her monthly meals (she is married with 2 beautiful children). She is the oldest and her dad claims she's "The best kid!" She often had to cook when I worked late or at nights.
My own cooking started when I was very young, as I was the oldest of five kids with a single mom. Those meals were basically spaghetti, hamburgers, beef stew, hot dogs; simple family meals. My mom's mother, my grandma Lola, lived with us a lot and taught me my foundation in American and Mexican cooking. She was such a wonderful cook, if I can only cook half as well as she, then I will have been successful.
Today I cook often, one of my favorite cooking experiences is the prepare a Blue Apron meal for my husband. We really enjoy their meals. I also enjoy making meals when needed for events at my local Kingdom Hall.
One way that I am able to express myself in cooking, is with cook books. In fact, it's a hobby of mine; I recreate by exploring garage sales and flea markets for cook books, and have a good library of them, well over 100; and have made at least one meal from each book. Online recipes are okay, but there is an added dimension of opening a book, reading it, finally picking the "just right" recipe, getting the supplies for it, actually preparing it, processing it, then eating it; it's a different level of cooking which is invigorating.
My favorite chef's are Ree Drummond aka The Pioneer Woman, Ina Garten aka The Barefoot Contessa, and Rachel Ray. Someone off of Rachel Ray's staff once commented on one of my creations. Also, I love Julia Child and am hoping to earn enough Steem to purchase her books and cook her recipes…I'll keep you posted on that, lol.
All in all, I'll try to post and reply at least once a week; depends on how things go.
So there, that's me and why I'm now a Steemian.