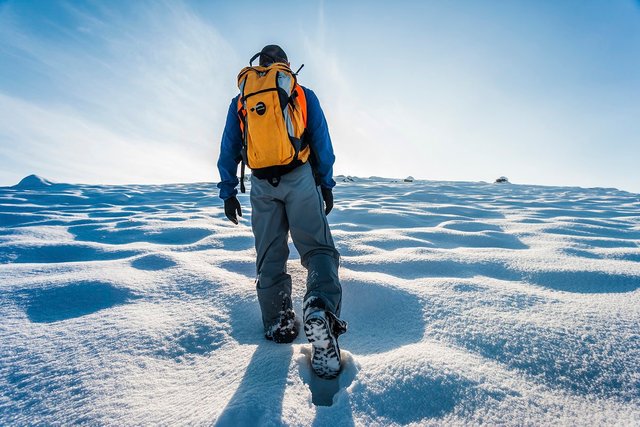 About me
Makafui George Dzivenu is a Bitcoin and Blockchain enthusiast, blogger and author. I usually write about the opportunities available in the Bitcoin and Blockchain industries, as well as outlining potential applications of Blockchain technology into society.
Ever since I discovered Blockchain technology, I have advocated through blogging and authoring for its implementation in all aspect of civilization including trade, security, communications, data storage, wealth managements, smart assets, the Internet of Things, health and e-governance.
However, I have not seen much success not have I been able to make anything from the Blockchain industry.
My experience on Facebook
Facebook is another place where I have had bad experiences. My posts from my website are able to reach over a thousand viewers, yet not even 0.2% converted into page like or website leads.
Was it the Bitcoin millionaire Erik Finman who said:
when your are repeatedly wrong, the worst you can do is continue...
Guest what, I hadn't heard. The result? I continue to write and publish quality articles, then spend forever sharing them to Facebook groups to read thousands, with no leads or likes. Commenting on Facebook is becoming bad as commentators are politically divided into left, right and center fronts and will not respect anything which does not meet their ideology.
My experience blogging
Blogging is something I love to do as a writer, however running the business of a blog has come to involve more than simply running. There are strict SEO formatting rules that take the fun and style out of the story, and then there is the marketing side which forces you to scheme on how to actively monetize your readers.
Most of the time, a blogger would have to monetize their content by using either Google Adsense or by affiliate marketing. Most bloggers already know how inefficient Adsense could be, so I will skip it and address my challenge with affiliate marketing. In Ghana, where I live, its quiet impossible to be an affiliate marketers as Paypal does not support Ghana while our our banks are also not supported.
As a casual blogger, I just wasn't making it.
Now on Steemit!
Despite joining around August last year, I have not made any posts due to being tied up with blogging efforts on other sites which I yielded nothing. Now I have shut them all down and is focusing on Steemit, a platform which rewards to effort of its contributors and members.
Why this shift? Well the answer is due to the fact that just within a day of being active with @BlockRush account(opened in December last year and associated with my Block Rush blog, it has gained over 40 followers and over $1 in potential payouts!
As a hardcore Bitcoin and Blockchain enthusiast whose missed the Bitcoin Gold Rush and then managed to miss every other crypto currency Gold rush, finding out that there is a still a platform where I could make amend was encouraging. You could check out BlockRush.info and Good life tips - two of my last endeavors before joining Steemit. Check my book at: Bitcoin Effect and my Facebook profile.
After several attempts to make a living online, I have finally come home, to Steemit! I hope my time and contributions here would be worth it, as I hope to promote this platform in several ways. I have planned to build a website dedicated to providing news, guides and resources about Steemit.
You could contribute to my success and the realization of my Steemit projects by upvoting and resteeming this post so other will find it; I don't have any Steemit to give yet, but I promise to follow back the first 100 people who upvote and resteem this post.
Follow @makafuigdzivenu to receive updates about my projects, the Bitcoin and Blockchain industries and my progress on Steemit. Let me know of your advice and Steemit tips by commenting below, thanks!