Seems you have to do it, so here it is: Me about myself
ME: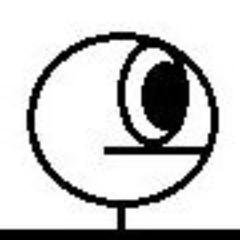 This is me - or at least I am told this really looks like me. (I stole it from one of (twitter:) erzaehlmirnix comics.)
As you may guess I am a shy person so this is the best photo you will likely see from me. But who is that me?
I am a German, living in Sachsen-Anhalt in a 30'000 town with the best salt and the best soil and the fewest rain in Germany.
I am here because everyone from Gridcoin seems to be here, and since I am a Gridcoin fan from the start on... Oh, you want to know what Gridcoin is? Gridcoin is a cryptocurrency rewarding you for donating your unused CPU+GPU cycles to scientific projects. Easy to see why I love Gridcoin, if you know me. Which brings me to the next:
More of Me
I am interested in lot of things, here is an incomplete list in no specific order:
science
politics (esp. transparency, privacy and WTF we still do all that bullshit like destroying our only earth?)
fairness
history
strategy games (Civ + Total War veteran since first game, Master of Orion II is best together with Master of Magic)
philosophy and thinking (both very underrepresented in our society)
Japan, including anime and cosplay (passive, too shy for active), Sakamoto Maaya (<- love that voice!!), the game of Go
reading and writing (yes, I do NaNoWriMo)
language(s) and their (mis)use
money (who isn't?)
happiness (which has only a very basic connection to money btw.)
Do NOT write to me about:
TV or Movie Stars
sports
cars
I won't understand what you are talking about anyway, so use your time better.
And even more of Me
Honestly I do not know what I should write about here on steemit except a bit about Gridcoin. So if you have any questions I may help you (like German things) feel free to ask and you may (may!) get an interesting blog post. Maybe I try to write some stories in English and put them here.


Disclaimer/trigger warning: The author of this post is politically interested and has VIEWs. Even more dangerous, he often has statistics to back those views. One or two of those may even be forged by himself.
The author also often uses irony and sarcasm and owns Schopenhauers "Die Kunst, Recht zu behalten" and "Die Kunst zu beleidigen" (strictly for defensive training). So if you can't stand a hard, fact-based discussion...