Hi Steemers! This is my official introduction on the Steemit Community and I wanted to say a quick Hello and that say that I am proud to be part of something so revolutionary and mind blowing! I am here on Steemit to contribute my work, and the work of others in order to bring about innovative change we all desire. I made this video down below for my viewers on YouTube and also the Steemit community as a way of spreading the good news about this site and how it has the chance to reshape the way we share information with each other on social media. Please take the time to watch it if you wish.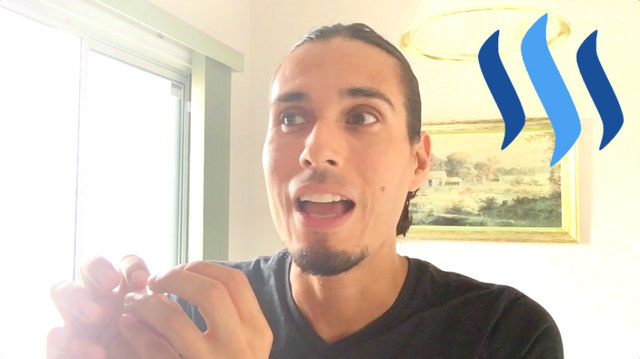 Video Description: "My hope is that you take the time to discover Steemit and its massive potenial to change your life, the lives around you, and the world. Huge statement but I believe its true. This social media platfom is revolutionary and is a total game changer! If you are skeptical at first then its a completely normal reaction. Do all you can to research this. I have provided just about everything you need to know as a beginner to get started. Everything can be found in the description box. If you have success on Steemit then by all means share this video with others."
Special Thanks to Exit Mass (on YouTube) for writing me on one of my videos about Steemit. It's because of the comment you left that lead me to Steemit. 
About Me: I began my online presence on September 11, 2008 by opening up my YouTube channel "FelipeSparx29". I chose that specific date as reminder to myself about the lies of September the 11th 2001 attacks and how I would do everything I can on my channel to wake others up that our government lies to its own citizens. I served in the military during the times of those attacks and once I got out of the military I later realized through research that the official story did not add up. I was really shocked and just blown away by it. That lead me down the rabbit hole of research (which I'm still in today).
Since the inception of my channel I have been blessed to come across many like minded folks from all around the world who have a common vision as I do. Some of the topics found on my channel range from Self Empowerment, Health, Psychedelic Drugs like DMT, to newer topics like The Mandela Effect. I love learning new things. I've always kept an open-mind my whole life hence why I find myself here on Steemit. I always encourage my viewers to follow their dreams. Follow your dreams and passions because they never lie. As long as they do good for you, they do good for others, and serve the greater good then that's something awesome!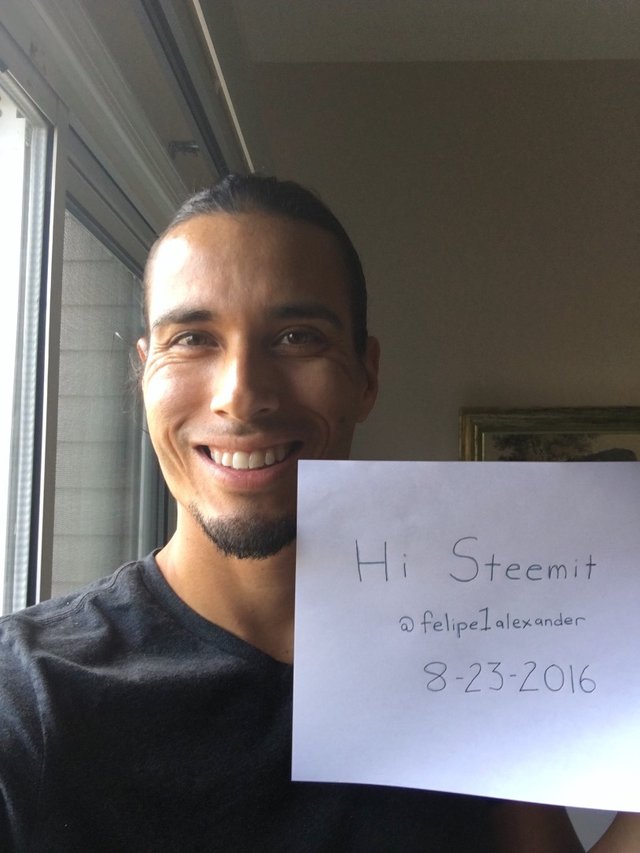 (The day I joined Steemit!) 8/23/2016 
My goal like so many others I meet is to bring about radical freedom that has not yet been experienced on the Earth before. One of the biggest hurdles tends to be our own government. Well, the platform of Steemit demonstrates that this is what happens when they try to suppress it own people. We always find a way. There is a spiritual revolution taking place on Earth right now and I am grateful to be a part of it. One day we will all look back during these rough times of modern society and think ourselves "Wow, those were some incredible life changing times for everyone on Earth, but we found a way, we worked together as a team, and we made true freedom happen for everyone!" If you take some time to watch my introduction video you'll get a good feel that I am on humanity's side! 
Take care, and I'll see you soon,
Felipe Alexander