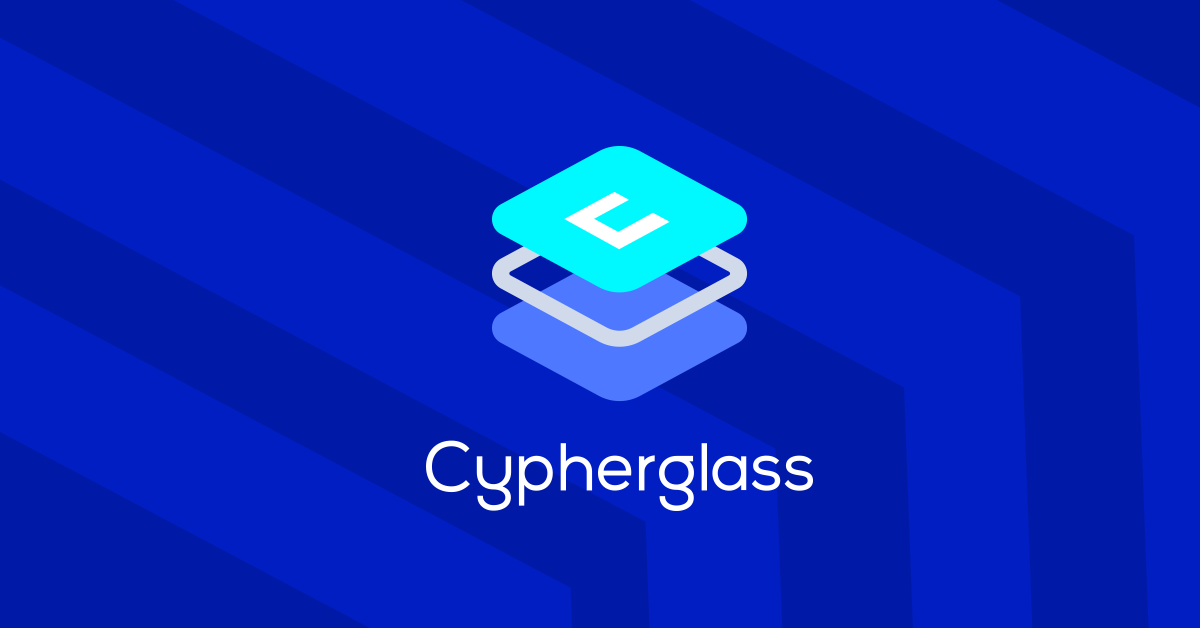 Cypherglass
EOS Block Producer Candidate
Cypherglass is a block producer candidate for the EOSIO blockchain scheduled for release by Block.one on June 03, 2018. Our goals are to be among the top 21 block producers while simultaneously providing support, education and development for the EOS community and blockchain. We will achieve these goals by applying our core competencies in infrastructure development & operations, community building, and decentralized application incubation. Our team of experienced cryptocurrency and blockchain experts will help guide strong EOS network growth and outreach. It is our belief that, with proper development, the EOS blockchain will be the most successful blockchain network to date. We look forward to assisting the creation of a borderless, scalable, secure blockchain.
Cypher; meaning Code and Glass; meaning Transparency, help to define a new generation of Block Producer. Cypherglass is an organization that follows the core tenets as outlined in the EOS constitution with a commitment to Education, Community, and Technology. All three of these pillars stand on a fundamental foundation of Transparency.
EOS is being designed to scale to millions of transactions per second while handling large amounts of data for a rapidly expanding network. At Cypherglass, we've planned our infrastructure around these network requirements to meet the needs of the fast growing EOS network.
Cypherglass Beliefs
Integrity and Honesty
Integrity is indispensable to our mission. We act with honesty and adhere to the highest standards of moral and ethical values and principles through our personal and professional behavior.

Independence
Cypherglass is an autonomous and self-governed Block Producer with a strong foundation of investors, advocates and experienced team members working together to help secure and govern the EOS network and the state of the blockchain data.

Transparency and Openness
As an EOS Block Producer, it is our responsibility to provide a clear base for viewing company information. We will make our business practices and associations public to maintain transparency and openness, and we encourage and welcome communication with the EOS community.

Sponsorship of Public Goods
Establishing a support network for Decentralized App Developers and providing unbiased educational resources for the EOS blockchain and its capabilities are a few of many ways Cypherglass will contribute to global reach.

Other Acts that Benefit the Community
The successful hosting of Meetups & Events will ensure comradery and communication between Cypherglass and our voters. We look forward to backing and expanding community outreach with fun and unique experiences.

Future Technologies & Reliability
The Cypherglass team understands the operations and technologies involved with running nodes and maintaining the EOS blockchain. With a successful track record in previous ventures you can trust Cypherglass as your EOS Block Producer.
Cypherglass Infrastructure
Cypherglass is proud to present our EOSIO block production infrastructure. Our infrastructure reflects our history and experience designing and implementing systems for some of the largest cloud providers and financial institutions in the world. We have implemented a Three Phase plan to create the optimal block producing architecture for EOSIO.
Phase 1 - Lab (Complete)
In order to keep up with EOSIO revisions and additions, we maintain a dedicated hardware lab in Vancouver, Washington. This lab is a duplicate of our production environment, but separated in order to perform design and testing prior to rollout. This ensures that critical bugs are caught in our testing environment before they are pushed to the live network.

Phase 2 - Production (Complete)
EOS is being designed to scale to millions of transactions per second while handling large amounts of data for a rapidly expanding network. At Cypherglass, we've built our infrastructure around these network requirements to meet the needs of the fast growing EOS network.

Phase 3 - Multi-threading & IPFS (In Development)
With Phase One (our in-house lab) and Phase Two (our production infrastructure) complete, we are now designing Phase Three of the Cypherglass Infrastructure. With multi-threading and IPFS storage coming online on EOSIO by the end of the year, we are readying our next design that will have even greater capacity than our current primary production site.
After Phase 3 is complete, Cypherglass will continue to make massive investments in infrastructure as the EOS network expands in order to meet demand.
For additional infrastructure technical specifications, see the official Cypherglass website.
Leadership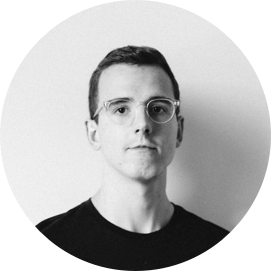 Rob Finch: CEO
Rob is the Founder of ICO Alert, the only comprehensive ICO Discovery Platform. Rob helped grow ICO Alert from a small website into a well known cryptocurrency brand. Rob has been an active investor in the cryptocurrency space since 2013, and has put in his "10,000 hours" of research on blockchain tech, cryptography, and consensus protocols. He possesses a deep understanding of blockchain tech, its innovations, and its potential pitfalls.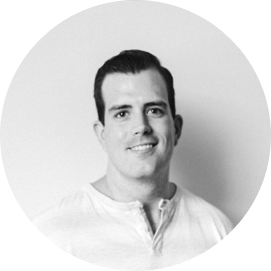 Mike Finch: COO
Mike is the Co-Founder and COO at ICO Alert, the most trusted ICO Discovery Platform. Mike ensures the operational excellence of the brand and team is never compromised. He works with the staff, partners and clients to ensure day-to-day operations run smoothly and that ICO Alert is performing and delivering for all if its stakeholders.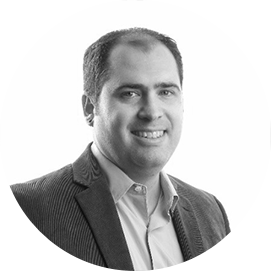 Ben Finch: Head of Marketing
In his time as a marketer, Ben has attracted over $100M in sales, both within the cryptocurrency and blockchain landscape, as well is in other traditional markets like technology and food and beverage. Ben now leads the first multidisciplinary agency to specialise in blockchain development. Ben's Ledger Agency specialises in technology-driven marketing, strategic project planning, social media, and community building, applying best practices to the Cryptocurrency space for a number of start-ups and ICOs.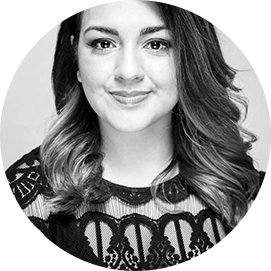 Adrianna Mendez : Community Manager
Adrianna is a marketing and business strategist, she has been utilizing her unique skills since 2012 to help drive results from digital marketing, early user adoption & community building strategy. She studied psychology at the University of Texas - San Antonio, and received her Masters of Science from Kaplan University with focus on Industrial Organizational Psychology. Her passion for crypto and blockchain began in 2015 and since has dedicated her skill set to the success of decentralized blockchain projects. She is a member of the San Antonio Crypto Network, co-founder of the Bitcoin Beginner Box and active blogger.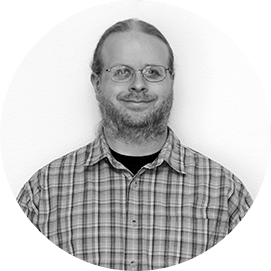 James Sutherland: Principal Architect
Over his thirty years in the IT and Cloud industry James has served as a Principal Architect for several of the worlds largest telecom companies. Specializing in enterprise grade always-on architecture solutions. James has also served as network engineer in the financial industry, and a solutions engineer in the online gaming industry supporting one of the largest mobile games ever produced.
Previous to his work in enterprise James founded an IT services company which provided helpdesk, desktop support, inventory control, and server build services to a major consumer electronics producer. James' CV includes Hewlett Packard, Intel, CenturyLink and EarthLink.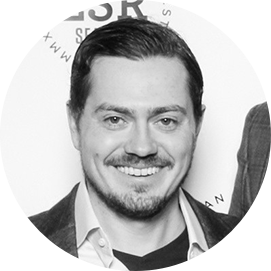 Jesse Proudman: Technical Advisor
With over 20 years of engineer and server side experience, Jesse's newest start up, Strix Leviathan, is a Seattle-based technology company developing software for enterprises wrestling with the challenges of trading cryptocurrencies. In pursuit of this mission, the company's team of technologists and data scientists are applying decades of applied mathematics, computing and cloud infrastructure knowledge.
Before Strix, Jesse founded Blue Box, a Seattle-based cloud technology company, which delivered agile cloud resources to hundreds of customers worldwide. The company's Blue Box Cloud offering provided customers with Private Cloud as a Service (PCaaS) based on a highly available OpenStack deployment, delivered on dedicated hardware, that eliminated performance and efficiency issues inherent in public clouds, while meeting strict data sovereignty requirements. Blue Box was acquired by IBM in 2015.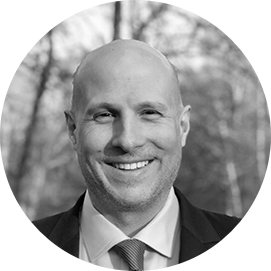 Rick Squitieri: Institutional Advisor
Rick's experience in the financial markets dates back 20 years. As an investor and advisor to the Cypherglass team, his knowledge and relationships within the institutional financial arena are well suited to assist us in brand awareness and future growth. He is currently a managing director at a global financial services firm where he specializes in software and electronic trading. His background has offered him exposure to institutional trading, investment banking, research, derivatives, ETFs, fixed income, futures, commodities, foreign exchange, interest rates, credit, convertible and preferred securities and other trading related instruments. He has supported and worked with global financial organizations throughout the world. His passion for markets has fueled his desire to seek out knowledge in the crypto space making him an early believer and investor in various blockchain technologies. The culmination of that knowledge is the foundation of his desire to support Cypherglass and its supporters in the crypto community.
Why Cypherglass?
Cypherglass is made up of industry experts in the fields of infrastructure, cryptocurrency, and finance to bring you the most credible, transparent Block Producer for the EOS network. Cypherglass is committed to the EOS network and will invest the financial resources necessary to execute and operate as an active block producer. We pledge to operate at a high technical level, remain transparent and unbiased, and abide by the articles of the official EOS Constitution.
We look forward to sharing more information about our team, goals and infrastructure in the coming days leading up to the EOS mainnet launch. Visit us at Cypherglass.com and Follow us on