Hi. I'm Becca. I'm new to Steemit. I learned about it today (TIL!). I'm terrible at writing witty introductions about myself.
Where to begin? Well, once, I was born. That happened. Thanks, Mom! I grew up in a small town, in a family that gradually made its way from quite proper and conservative to much more open, accepting, and change-making. We've always been a bit bizarre, all of us. Growing up I was a fairly stereotypical nerdy 90s girl. I was very into horses. I read thousands of books. I asked if we had homework. I wore those Hawaiian patterned pedal pushers when they were a thing (they WERE a thing, right?). As a small child, I was afraid of EVERYTHING. Disney movies gave me nightmares. I refused to be home alone for more than 15 minutes until I was 13. 
Like many of us, I went through a painfully awkward adolescence which included questionable fashion choices, braces, a first kiss with a boy with a peach fuzz "mustache", a denial of puberty, and general extreme self consciousness. High school was a bit better, and I began to question a lot of the aspects of the situation I found myself in (read: small, private, conservative, stiflingly religious high school in a small town). Upon graduating I decided to really change it up, and enrolled in a large, public, liberal, fairly free-thinking university in a huge city. I loved it. I grew further and further away from the person I'd been up until age 18, and became more and more comfortable with myself. I met new people. I learned about other cultures and countries. I went and lived in one. I realized I loved traveling. I started being less afraid of everything.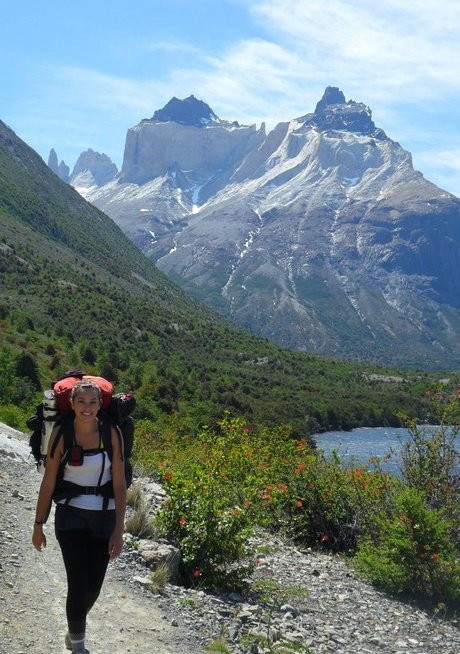 -Backpacking in Chile
I finished university. Spurred by a general desire to "do good" (whatever that means), a degree in International Development, a frankly horrifying job market, and wanting to push myself, I joined the US Peace Corps. The Peace Corps is an initiative of the US government to send trained, qualified volunteers to countries who have requested help in areas like small business development, sustainable agriculture, education, community health, you name it. I was placed in Senegal, working as a community health volunteer, and I spent two years there.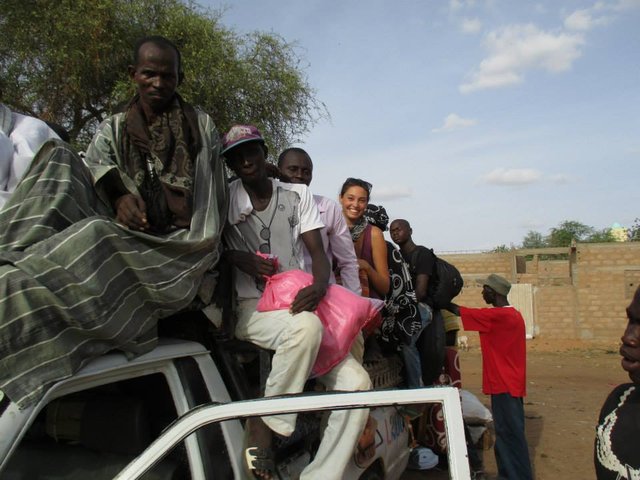 -Sticking out like a sore thumb, but liking it anyway.
I know that I'm a nostalgic person, and that my tendency to feel warm and fuzzy about past experiences sometimes gets out of hand, but those two years were indescribably important for me. Despite them being 'indescribably' important, I spend far too much of my time trying to describe so many tiny details of my service to family and friends, and probably now, to you, Steemworld. I have thoughts and questions and issues with the US Peace Corps, its model, its aims and if its the 'right' thing, but I tell you what, from a selfish standpoint, it was absolutely the 'right' thing for me.
As I get accustomed to this new platform, I hope to share some of the many memories and experiences that are integral to this little background on me. Maybe I'll tell you way too much about my time as a Peace Corps Volunteer. Maybe I'll share some essays and poems that I haven't been sure where and how to share yet. I'd love to share photos, to arrange the thoughts that still roll and tumble through my mind and put them somewhere where people might see them- or maybe not. Maybe only I see them, and that's ok, too. I've got quotes, I've got questions, I've got memories and I've got a lot of terrible puns- but most of all, I know that many of you have those, too, and I'm really looking forward to finding them here on Steemit.