Hello Everyone,
Starting today, we at ADSactly will be making daily posts on our Steemit account. The posts will revolve around the topics of crypto currencies, networks, and decentralization.
For the first post, I would like to touch on the topic of Decentralization .
Decentralization: A General Overview
The idea of decentralization begins with the core principals of shared liberty, freedoms, and opportunities. When a society or organization is decentralized everyone in that organization is given an equal playing field. The opposite is true for a centralized society, when a society is centralized it leads to only a small number of people receiving any and all benefits from the system, leaving everyone else behind.
The reason we at ADSactly love decentralization so much is that our community, from the top down, is made up of people who feel at that the current system of monetary centralization is unfair and unkind. We understand the value each and every member brings to the table and we wish to provide the ladder for individuals who decide to join our movement the opportunities to excel in their given field. In essence, ADSactly is built by the everyman and is for the everyman and we encourage new users to join our community and chat with our team. We look forward to getting to know you!
TEDx Talk on a Decentralized Society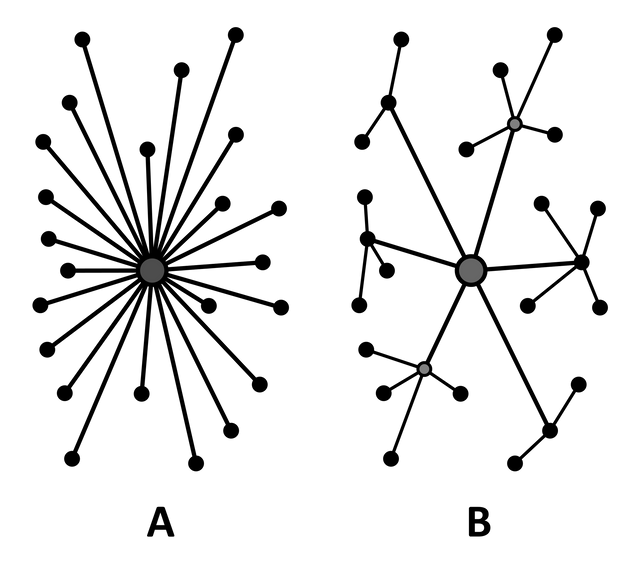 Centralized System [a] vs. Decentralized System [b]
Thanks,
ADSactly Community