Happy Monday Steemians!
This past December (2017) has been one for the books for me. I had the incredible honor to paint my school's mural!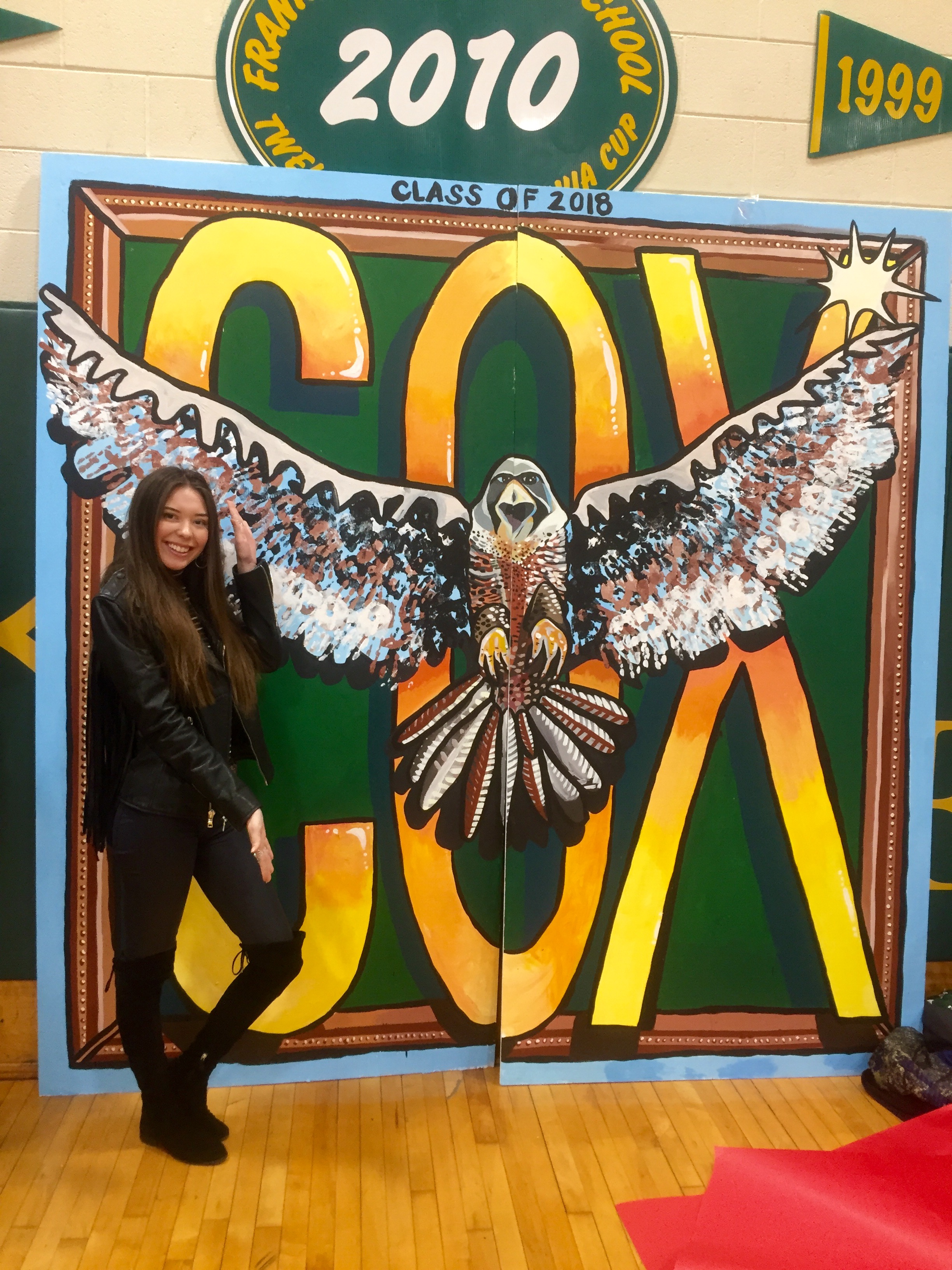 I've never completed a mural before, but it's always been a dream of mine to paint at least a handful in my lifetime.
So this is how things started for me: I was in class and heard on the announcements that the senior class mural proposals were due that day. WHAT? "Oh my goodness," I thought. "How could I let an opportunity like this slip beneath me?" I then ran by the art room, grabbed the mural proposal sheet and markers and started sketching out Falcons. Falcons were out school mascot, so it only made sense to incorporate the school's Falcon pride. Luckily, I felt confident in my last minute proposal.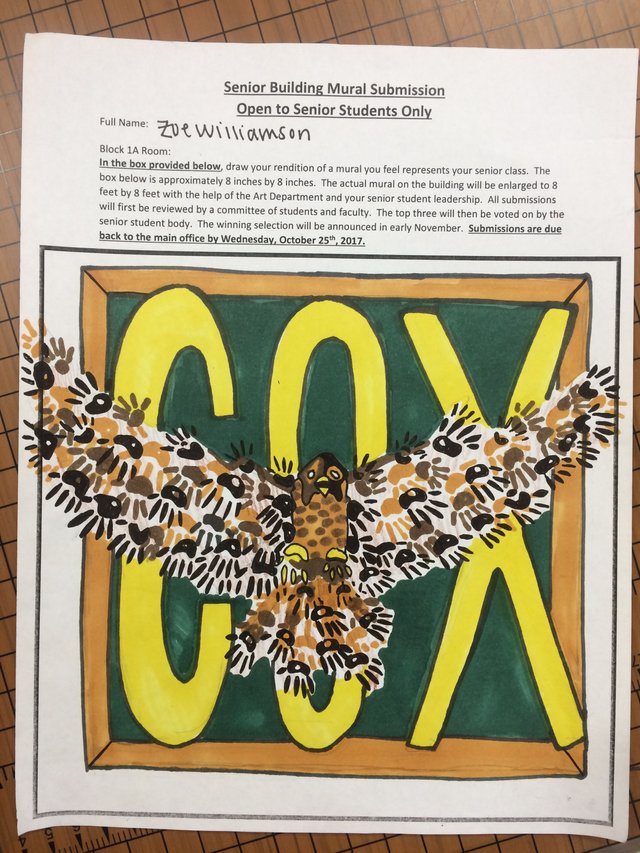 A week later, I found out my mural submission won!
I was insanely pumped! Another week later, massive pieces of wood appeared in my art room. These were the lucky boards I was going to paint on ☺
I first primed the two boards with gesso.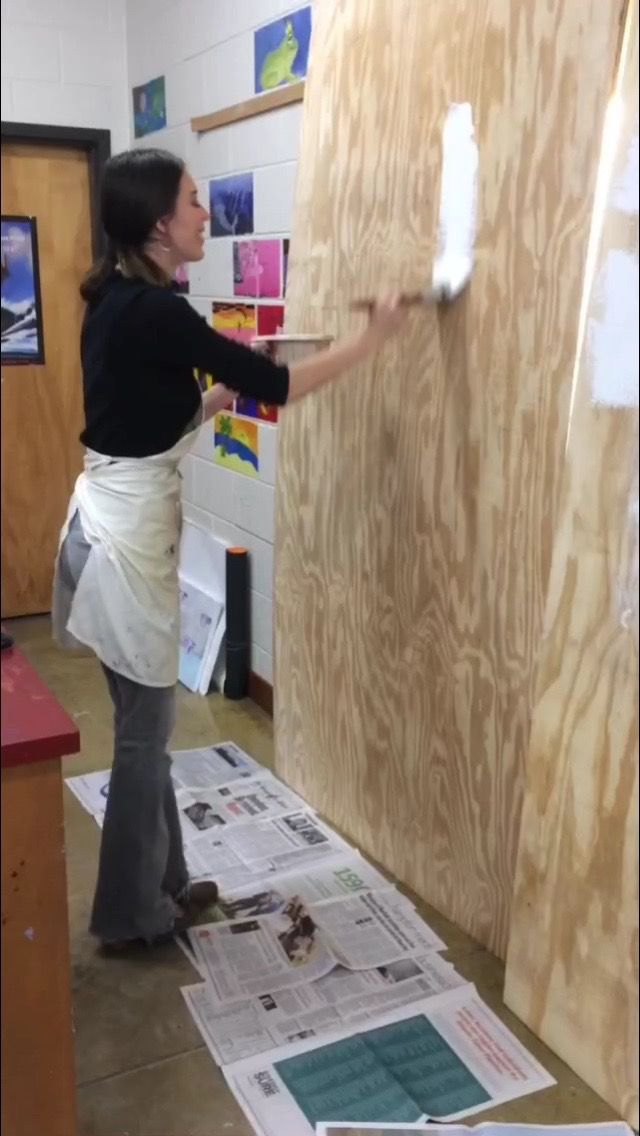 Then, I sketched out my design using pencil. Mural artists typically project their design on to the surface they would paint on; however, I figured it was rather safe to free draw my simple design. Besides, the center of my surface was already mapped out because the mural was already split in two.
Next was the fun part –PAINTING TIME! It took roughly the entire month of December to paint my Falcon beauty.
My piece was done…well…almost! Now it was time for the social part of my artwork. I had the entire senior class rotate throughout the day and put their handprints on the Falcon's wings. After all, this mural was created to represent the senior class of 2018, so it only made since for seniors to participate in the piece.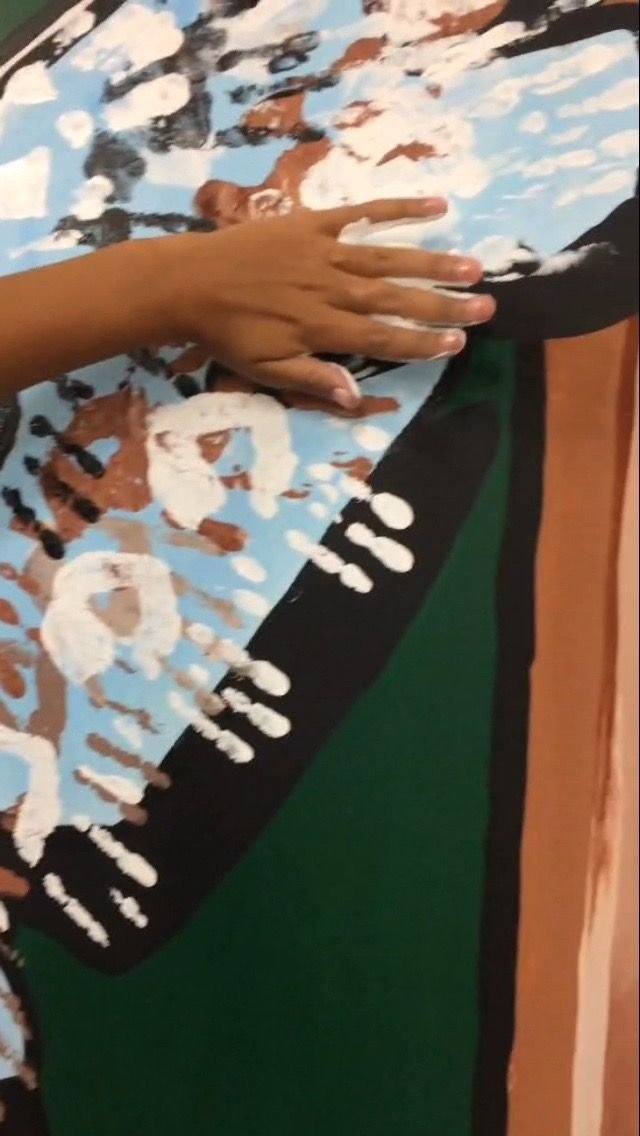 Finally, it was show time. The entire school squeezed in the gymnasium for their winter pep rally. I didn't know that the mural was going to be shown at that hour, until I walked in and saw red paper covering up the entire artwork. This was the preparation for the reveal. Not even going to lie, my heart dropped to my feet. I was EXTREMELY nervous to present my mural to the school.
"Before we wrap up our pep rally, please welcome the artist who painted the senior class mural, Zoe Williamson!"
The picture below pretty much sums up my reaction... :-)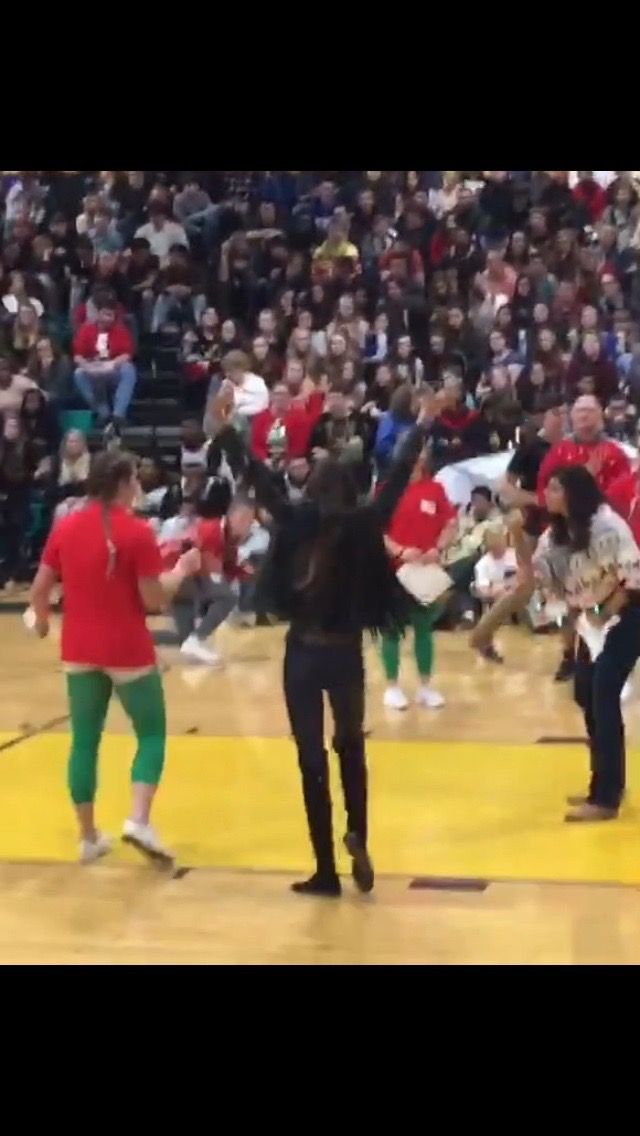 Success! I was thrilled! What an experience. BUT WAIT… it wasn't over…
That next weekend before Winter break had begun, I watched my mural be hung up, not just in front of my eyes, but the senior's class eye's too.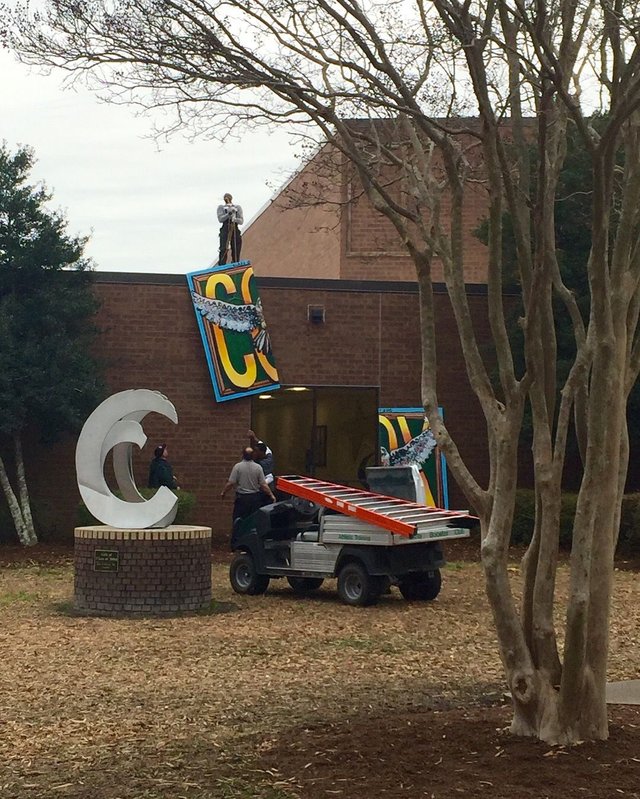 WHAT A SIGHT!!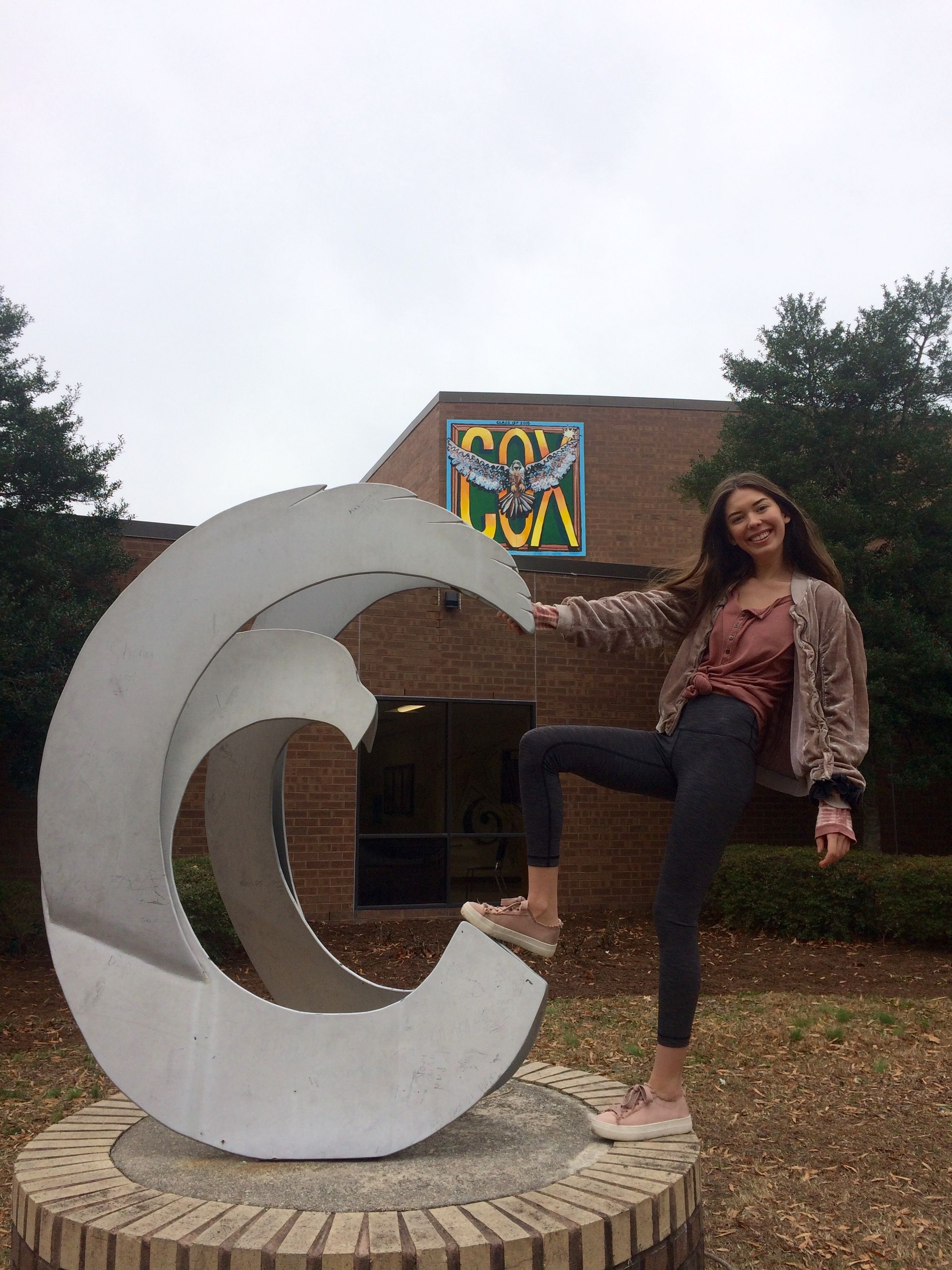 Thanks for reading Steemian's! Stay tuned for future murals and art projects! I'm hungry for more opportunities like this, and I believe 2018 will be a true treat for me!
Follow, vote, comment, ask questions and visit my website in my bio.
Thanks everyone!