SAILOR LIFE
HELLO !! STEAMIANS!!GOOD DAY TO ALL
let me introduce myself, i am rajesh madhu working as marine engineer specifically third engineer onboard ships.
i like to share my experience as a marine engineer @ sea through my photos.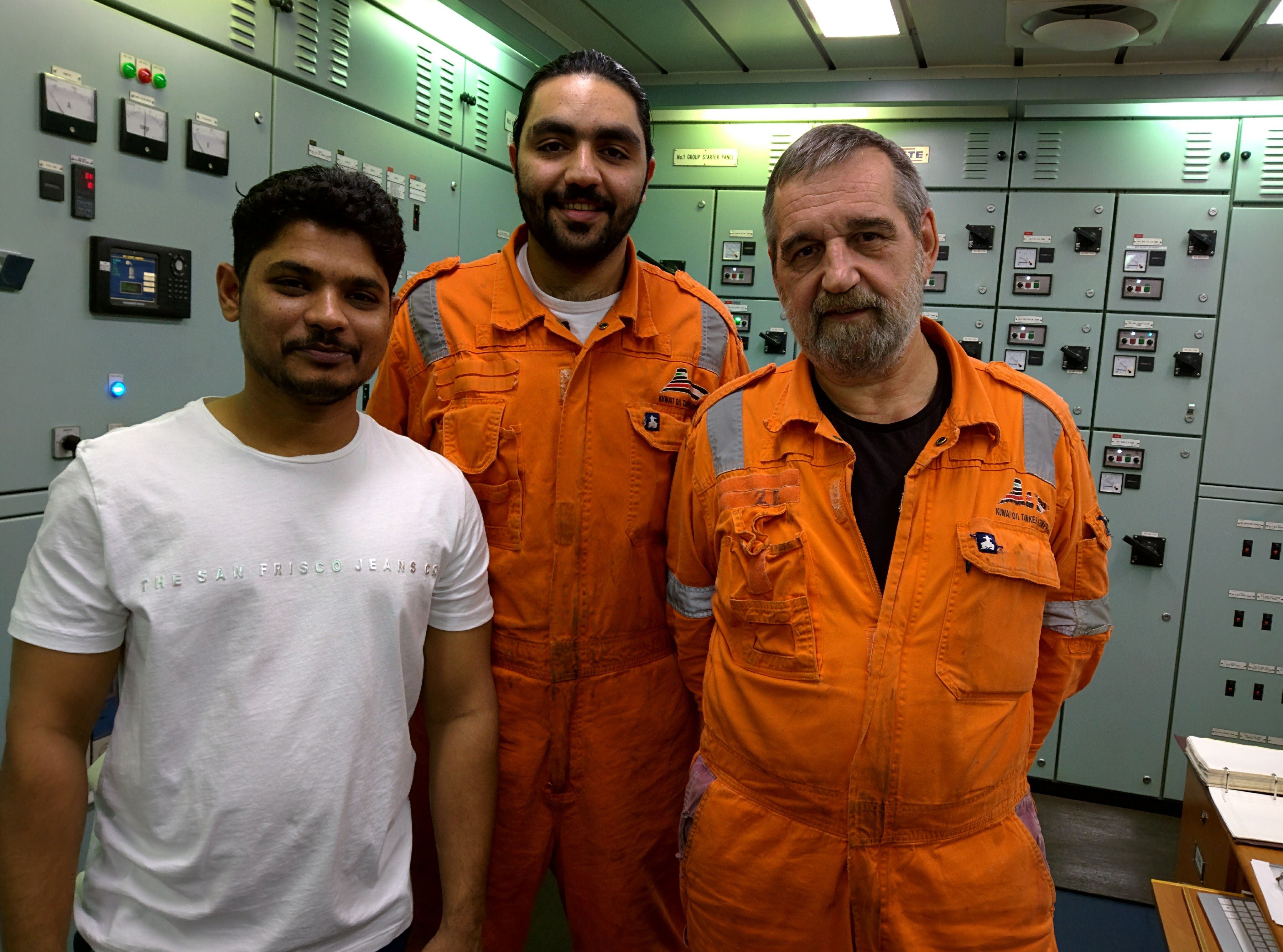 this is me ..the white t shirt guy, old man with me is my second engineer well experienced guy serving for past 30 yrs @ sea.he is from Bulgaria,a very good friend of me.The tall man next to me is my junior engineer,a funny next generation guy from Egypt.
i would like to share my knowledge regarding marine engineer jobs,life @ sea and some technical stuffs.
oh! i forgot!! this photo i have taken before my sign off(end of my 6 month contract @ sea).one of the happiest day in mariner's life (love to see my wife,son and my family after a long time).this is the heart of the ship so called ECR(ENGINE CONTROL ROOM) where all the machines are controlled.
I AM REALLY PROUD TO BE AN MARINE ENGINEER.
SEE YOU ALL IN MY NEXT PHOTO.
BYE GUYS!!GOOD TO SEE U