Scottish Steemers
Hello World!
Quick intro for my first post. My name is Gavin Brown and I'm currently living in Central Scotland, U.K. I'm almost forty years young, and my love in life is music. I've been heavily involved in music since I took up drumming at the age of eleven. More recently I quit my I.T. job of fifteen years to follow my passion for sound, to become an unemployed musician.
Life is too short to be stuck in a job you don't like. I just have to keep reminding myself of this every so often.
I've currently got plans to start an audio production company (looking for clients - hint hint), and also to go back to studying, banking on my experience and of course, the mature student ticket. One rejection so far, two more to follow.
Steemit! Game-changer?
To say this platform has potential would be an understatement. For me at the moment it all seems a bit 'too good to be true'- a platform that pays for contribution; but I'm more than happy to be a part of the experiment.
[That other] social networking site has been dead to me for a while. What is exciting to me about Steemit, is the opportunity for artists/musicians/writers/ thinkers/creators, and general bullshitters, to feel valued (without advertising other products).
I'm not gonna force my old content in your faces, but if anyone is interested here's a few things I've been involved with:
OnTheFly (My tracks) - http://onthefly.bandcamp.com
Mixcloud - https://www.mixcloud.com/onthefly
De-Fence Records (My label) - http://defence.bandcamp.com
And just to break the ice. A recent pic dressed in drag rockin' the techno in a small fishing village community hall.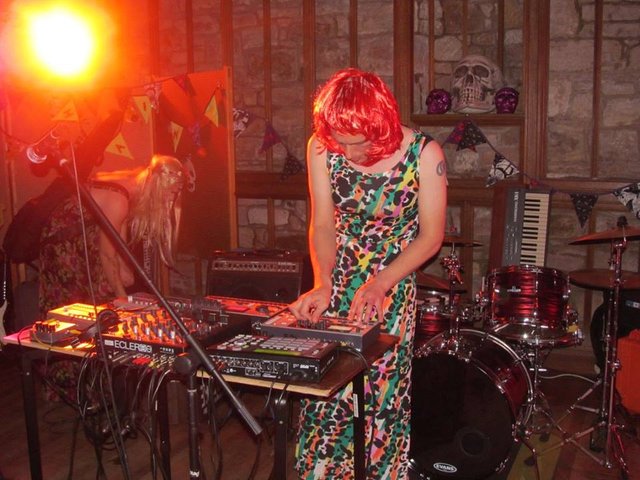 ... and the leveller pic, with drumming genius Richard Spaven (4Hero, Flying Lotus, many more), July 2016 at dD Drums in Falkirk.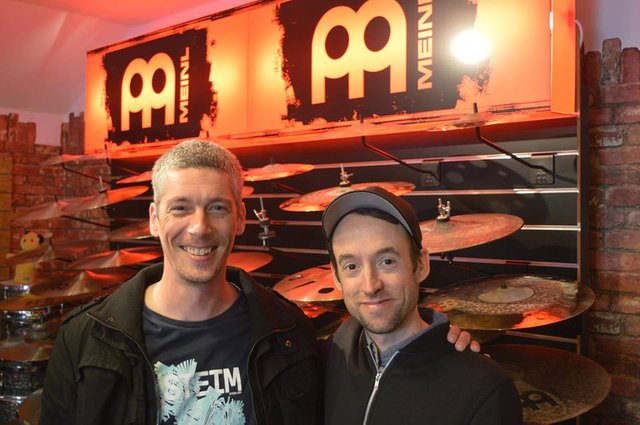 Cheers fur noo!