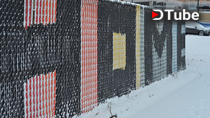 ---
The Beloved Village is located in the RINO district of Denver. It's 11 tiny houses, designed to be a community where up to 22 people suffering from homelessness can be provided housing beginning in July 2017. The community is self-governed- everyone who lives there meets on a weekly basis to discuss the needs of the community and make decisions. In fact, before I could enter the community to interview a few members, my proposal had to be brought before the council. I called the number that was on the door of the fence, and Amanda, one of the community members, gave me her email address. She told me she would approach the council for me, and email me back to let me know if I could come into the community and interview anyone.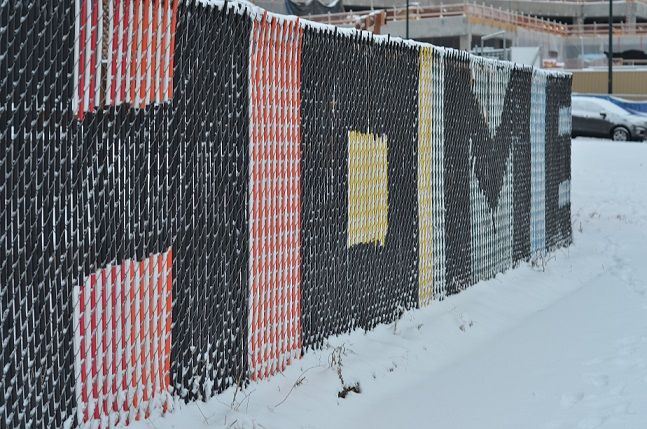 I got the ok to complete the interviews on 2/10/18, right after it had snowed overnight. The snow reminded me of just what a benefit the tiny houses were- Silla, my second interviewee, discussed that, prior to living in the Beloved Village, she lived in a tent along the South Platte River. What a contrast to her current situation- a 12 foot by 8 foot home with it's own porch, electricity, and a space heater. She asked me not to film inside her home, but invited me inside and showed me the bunk beds and, proudly, the terrarium that housed her pet snake, Mocha. None of that would have been possible in her previous circumstance, but this initiative made it possible.
Both interviewees used the word "home" multiple times throughout their interview. Home means so many things to so many people. It can be the people, or the building- but at the end of the day, I don't think a person can really understand the importance of home until they don't have one. The gratitude just poured off of both women that I interviewed, and I was so grateful to have the opportunity to talk to them. They are both such strong, grounded people, and it was amazing to hear their story, and get a sense of what it really means to be homeless in Denver.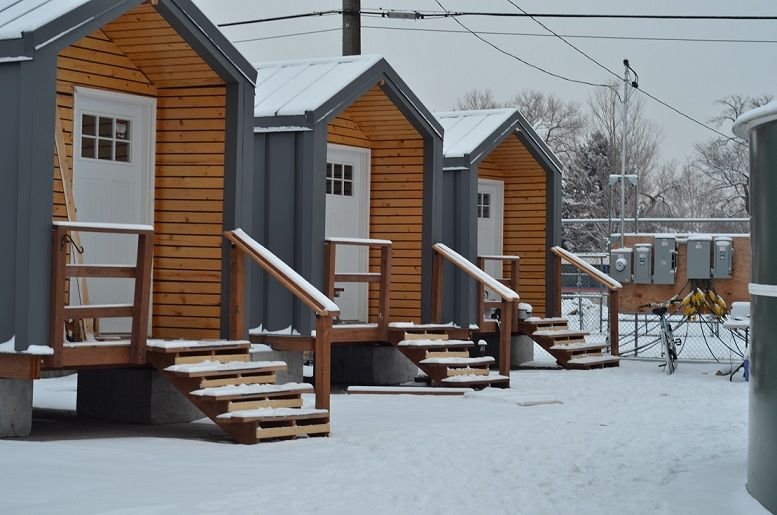 There are certainly issues at Beloved Village, and most of them stem from bureaucratic meddling. They have a Circhouse that functions as a shared kitchen and meeting space, but they are only allowed to have a microwave and a hot plate in it. No oven, no fridge- makes it difficult to cook healthy meals. The zoning laws in Denver also add additional cost and stress to the Village. In January 2018 the village had to be moved 200 feet due to the laws, at the cost of $25,000, displacing the Villagers for three weeks. In the video, Kim mentions that people can help by writing the Denver City Council and expressing support for the community, and I'd love if anyone on steemit would like to take the time to contact them.
Here is their phone number (303) 458-8960
and an address if you'd like to write a letter
City and County Building
1437 Bannock St., Rm. 451
Denver, CO 80202
and some email addresses if you'd prefer to email
kevin.flynn@denvergov.org
paul.lopez@denvergov.org
kendra.black@denvergov.org
stacie.gilmore@denvergov.org
Check out Kim's art on her website
Here's Silla's etsy shop
---

All images and words are property of Sunravelme
---
▶️ DTube
▶️ IPFS