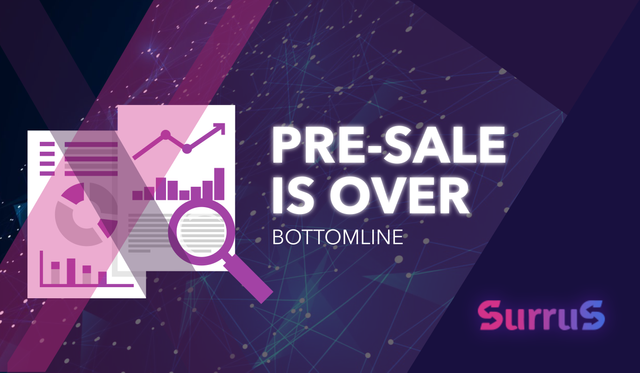 We are glad to announce that SurruS pre-sale stage is over. We raised over $750,000 from offline investors. These funds will help us kickstart the SurruS project. Our first step will include:
⇒ upgrading the product;
⇒ enhancing the search coverage in Novosibirsk;
⇒ system authomatization;
⇒ creating a series of videos.
This work will take about 1–2 months to get done. After that we'll launch the second stage of crowdfunding.
We thank all the investors who trusted us. Together we'll create a safer world for all the car owners worldwide! And now, as the pre-sale is over, this future is one step closer!
---
Stay tuned not to miss out on our news and updates!
Join our Telegram chat 👉https://t.me/Surrus_ICO_ENG
Watch videos on our YouTube channel 👉