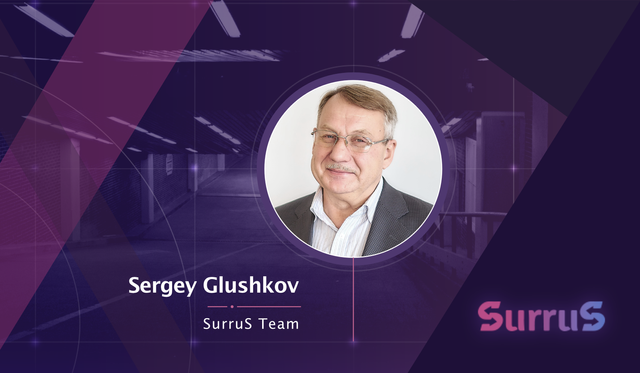 We proceed with a series of posts that will help you to get to know the SurruS team. Today our scientist and researcher Sergey Glushkov is in the spotlight.
❇️ Facts about Sergey:
1️⃣ He is a Professor at the Department of transport engineering technologies and machine operation at the Siberian State Transport University.
2️⃣ He successfully develops, adapts and tests machines, devices and equipment
3️⃣ He has published more than 120 scientific articles and monographs
4️⃣ He obtained 10 patents for his inventions
5️⃣ As a supervisor he tutored 2 Doctors of Science (a russian version of Full Doctor), and 15 Candidates of Sciences (a russian Ph.D)
6️⃣ At the moment he supervises 5 Ph.Ds-to-be and 7 post-graduates.
We are honoured to have Sergey in our team. He brings to the table his expertise and deep understanding of engineering technologies, which is crucial for a successful launch of the SurruS system.
You can find links to his Facebook and LinkedIn profiles in the Team section on https://surrus.io
SurruS pre-sale is going full steam, a 25% revenue is guaranteed for the first 300 ETH.
Take part in the ICO ► https://surrus.io
Ask a question ► https://t.me/Surrus_ICO_ENG