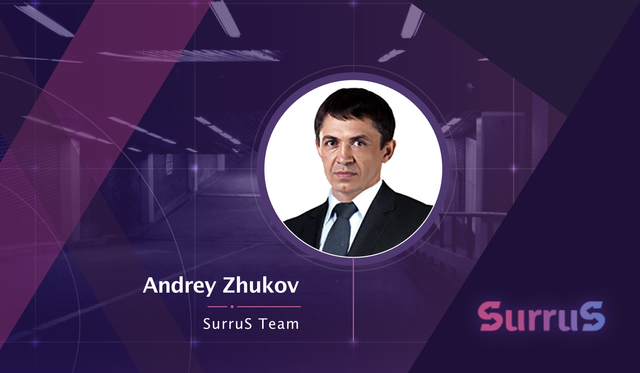 SurruS is a people-first company, and we believe that our team members are our greatest asset. Each of our employees represents the best talent within his area, bringing his expertise and skills to the table. We come from a variety of backgrounds, and we are passionate about driving improvements in the field of searching for stolen cars.
We launch a series of posts that will help you to get to know our team a little better.
Today all eyes are on Andrey Zhukov, SurruS CTO.
⚙️ He holds more than 20 years of experience in developing electronic and mechanical systems for vehicle tracing.
⚙️ For over 15 years he has been engaged in designing search engines and stable communication channels.
⚙️ Andrey participates in international conferences on transport, information technology, and road safety since 2009.
⚙️ Andrey cooperates with the government of the Novosibirsk region since 2010.
🚘 Andrey Zhukov's Career Milestones
1️⃣ Andrey's career began in 1996, when he developed a locking mechanism which was approved by Forensic Center of the Ministry of Internal Affairs.
2️⃣ In 2003 Andrey was awarded a golden medal of «ITE Siberia» for the development of the search module «Autosearch».
3️⃣ In 2005 he developed an electronic tool for analyzing the stability of communication channels of security systems.
4️⃣ In 2009 Andrey founded the «Interregional Union of Motorists of Siberia».
5️⃣ In 2011 he upgraded «Autosearch» to meet international safety standards and was awarded a golden medal of «Autosib-2011».
6️⃣ In 2012, together with the government of the Novosibirsk region and the Korean «KT Corporation», Andrey was engaged in development of transport security systems.
7️⃣ In 2014 his «Interregional Union of Motorists of Siberia» was selected by Novosibirsk officials to perform the integrator's functions in shaping the new vehicle safety standard.
8️⃣ In 2016 Andrey became the chief technical officer at SurruS.
You can find links to Andrey's Facebook and LinkedIn profiles in the Team section on https://surrus.io
---
SurruS pre-sale is going full steam, a 25% revenue is guaranteed for the first 300 ETH.
Invest in the first blockchain-based car theft insurance!
Take part in the ICO ► https://surrus.io
Ask a question ► https://t.me/Surrus_ICO_ENG